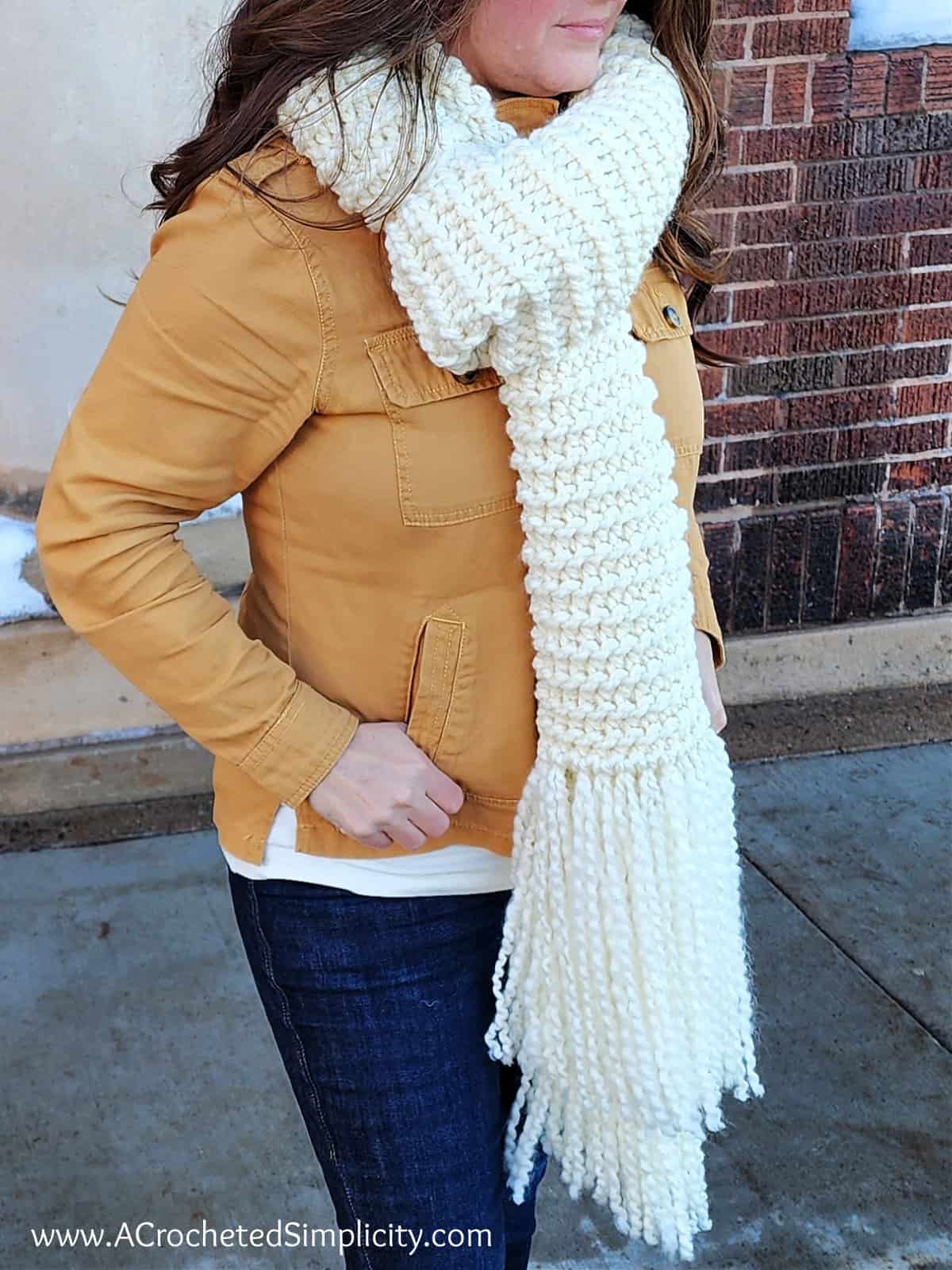 Knit-Look RIbbing is another fun knit look crochet stitch, it's my favorite!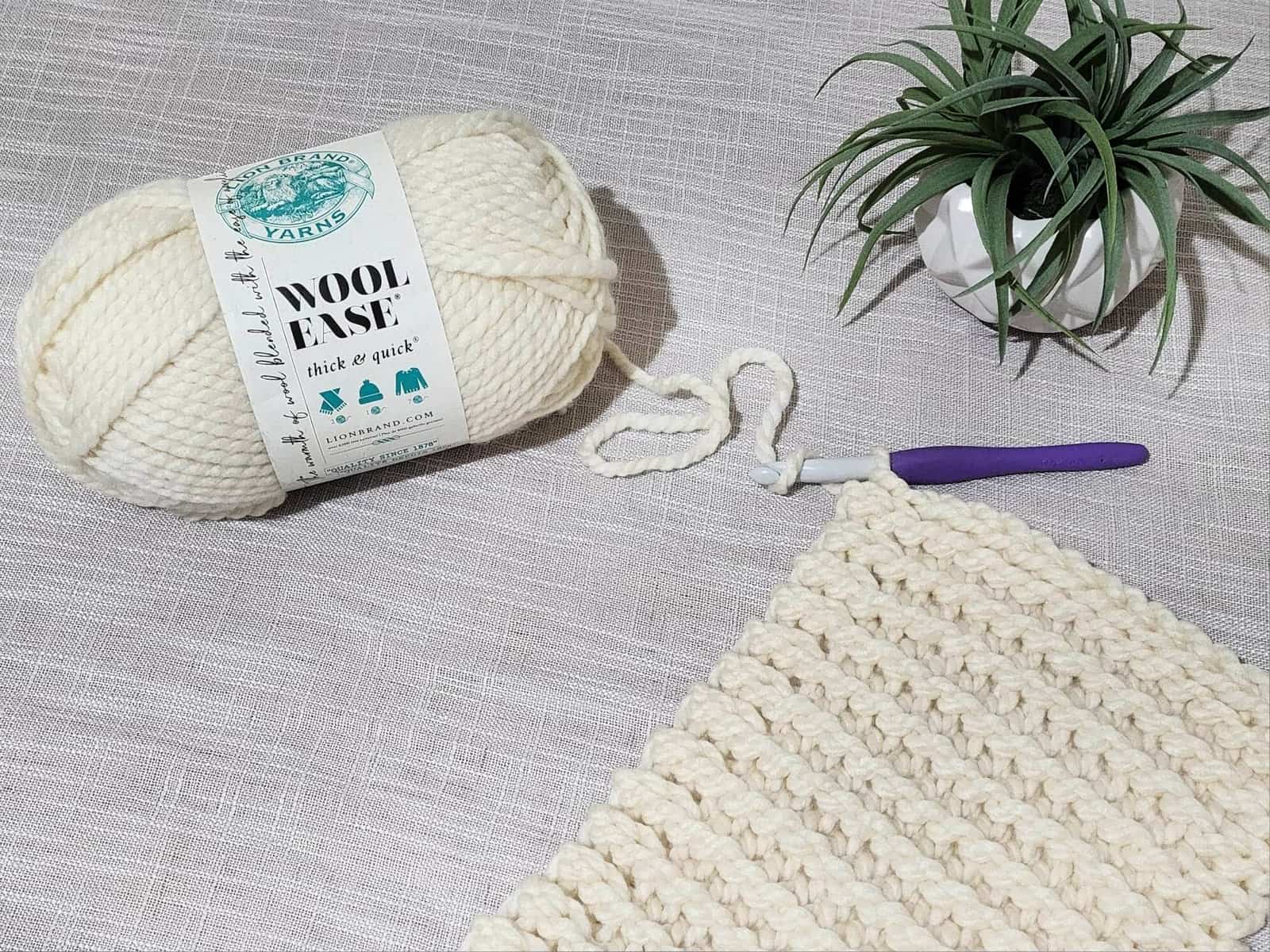 Fringe Alternatives: I added a soft looking yarn fringe to the short ends of my crochet scarf, but another fun alternative would be to add yarn tassels instead. Or, go the "less is more" route and add personalization with a simple wood or leather tag.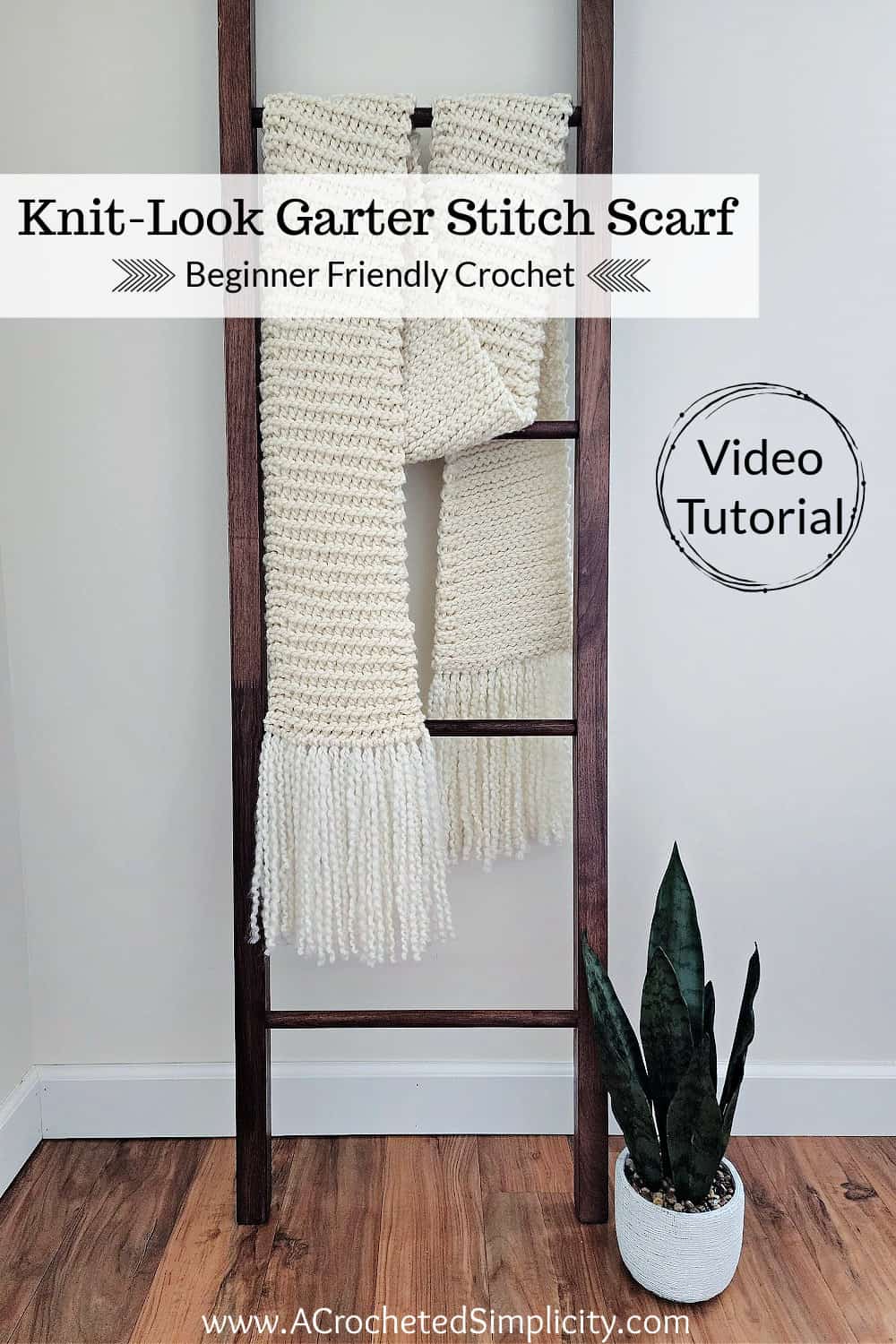 Many of the materials are available for purchase through our affiliates:
Pro Tip! When determining how long to make your scarf, keep in mind that most crochet will stretch a bit when worn.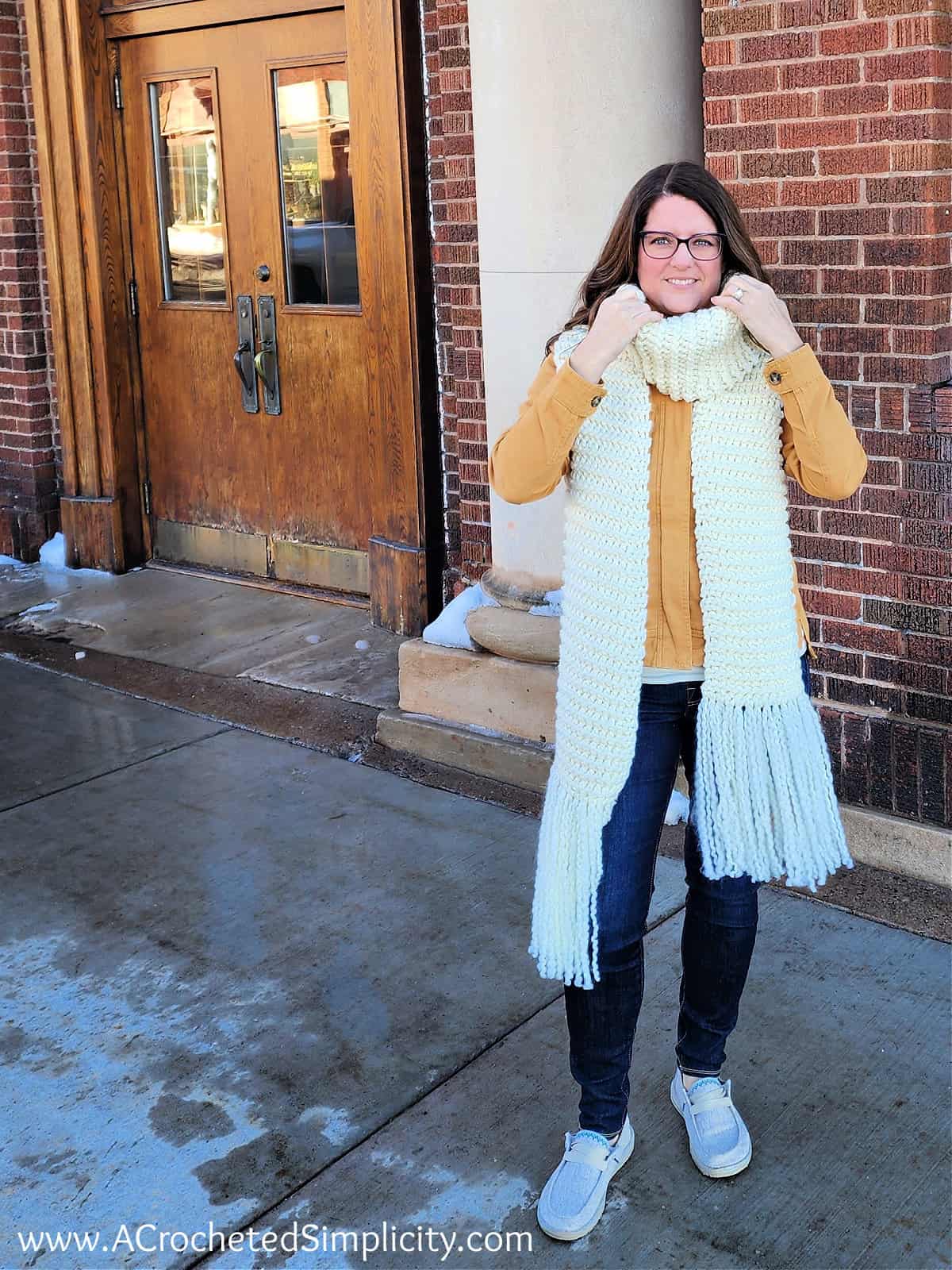 How to Add Fringe
Cut 32 strands of yarn approximately 22" long each.
Begin adding fringe in either corner along the short edges of the scarf. See photos below.
Attach 1 strand of yarn in each stitch along both short edges of the scarf.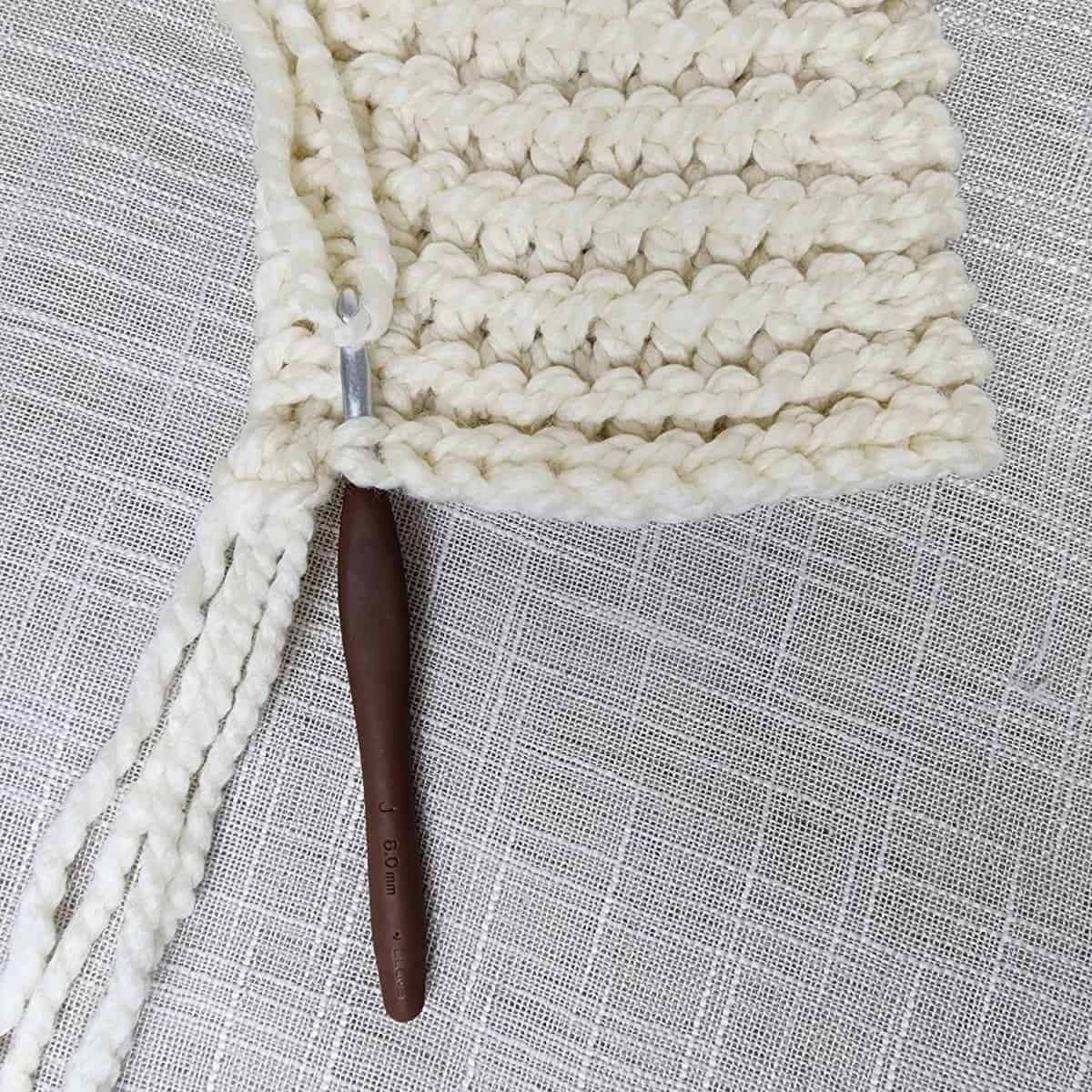 Photo Above: With the right side of the scarf facing up, insert your hook from back to front into a stitch along the short edge of the scarf. Take 1 strand of yarn and fold it in half. Place it on the hook.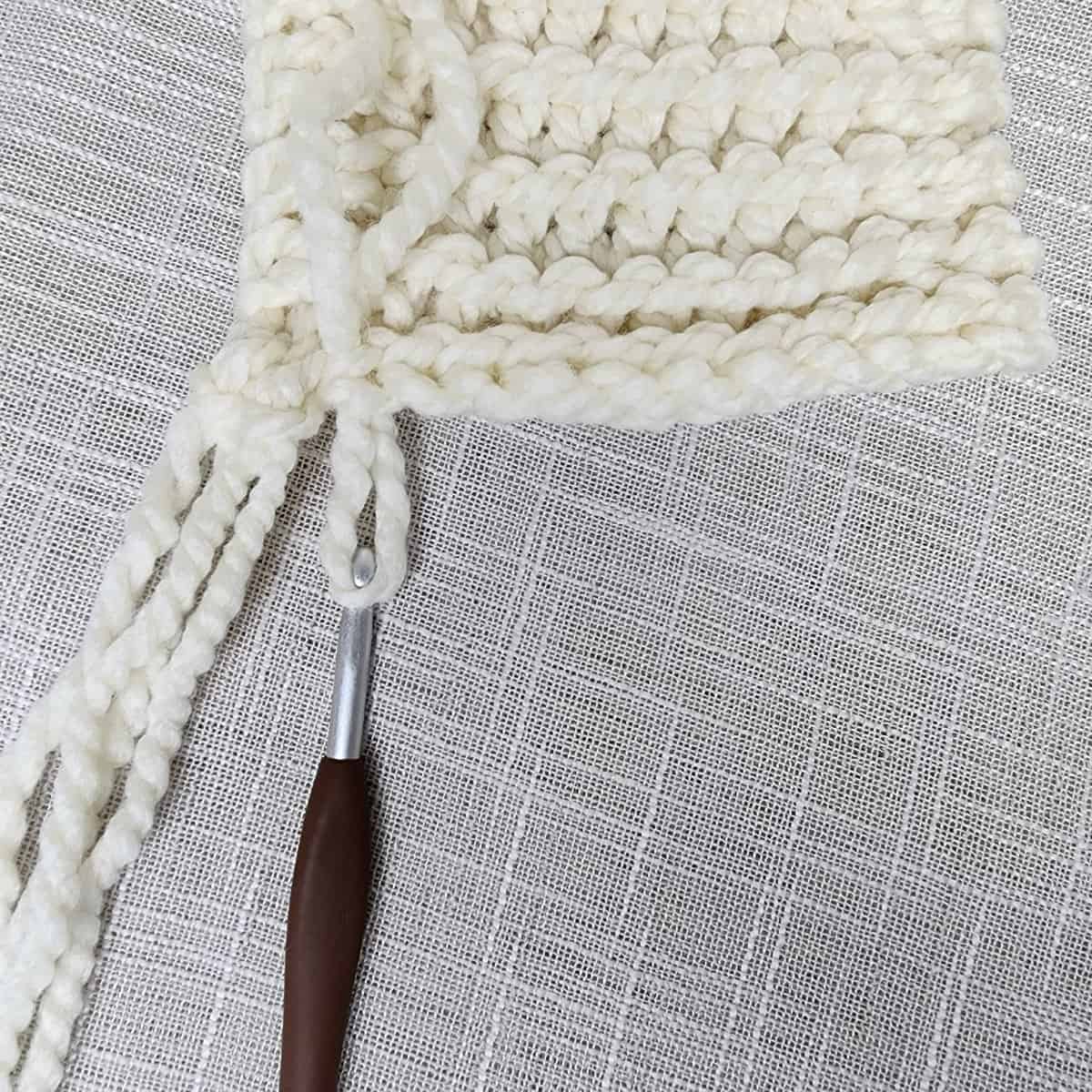 Photo Above: Pull a loop of the yarn thru to the backside of the scarf.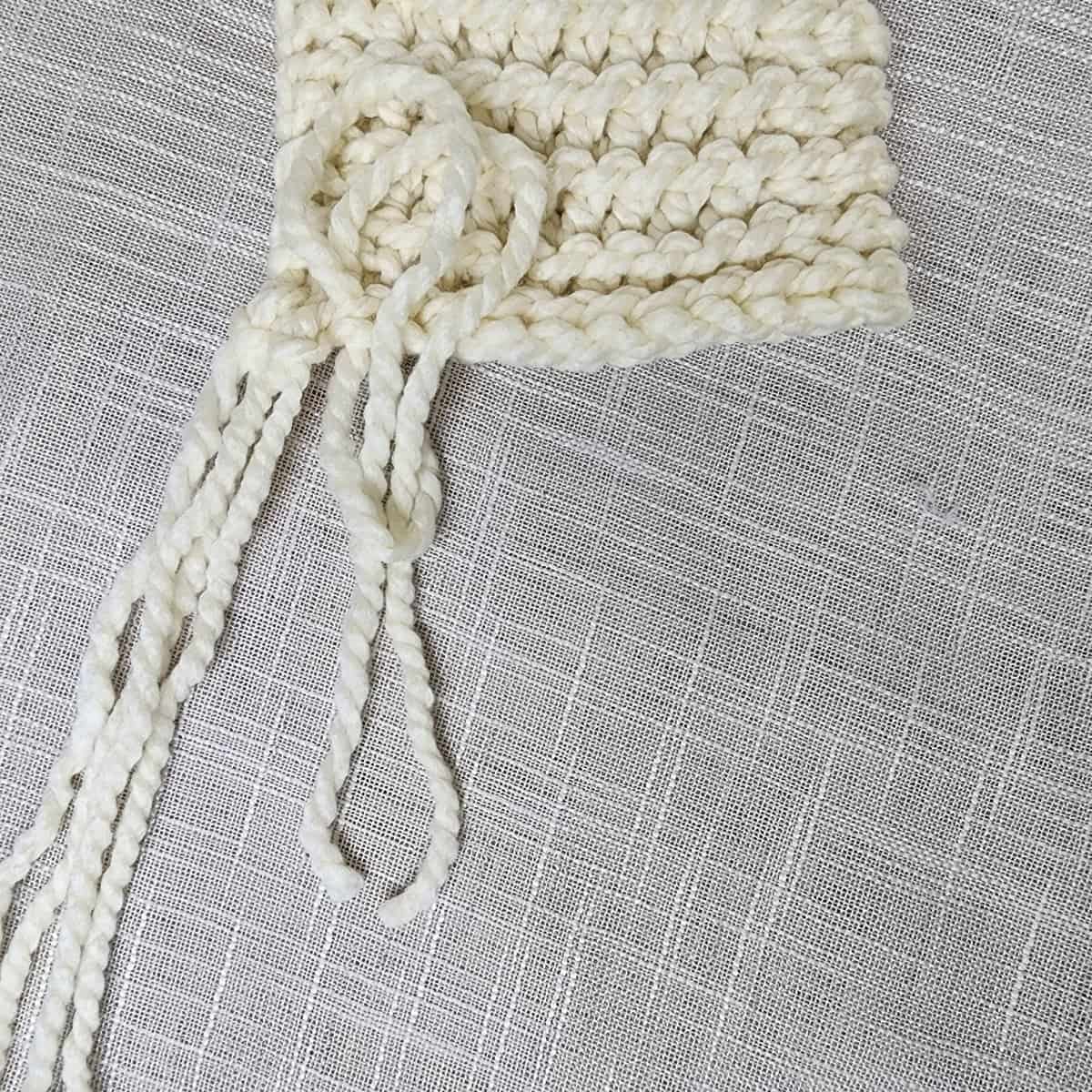 Photo Above & Below: Using your fingers, pull the loose ends of the yarn thru the loop you just made.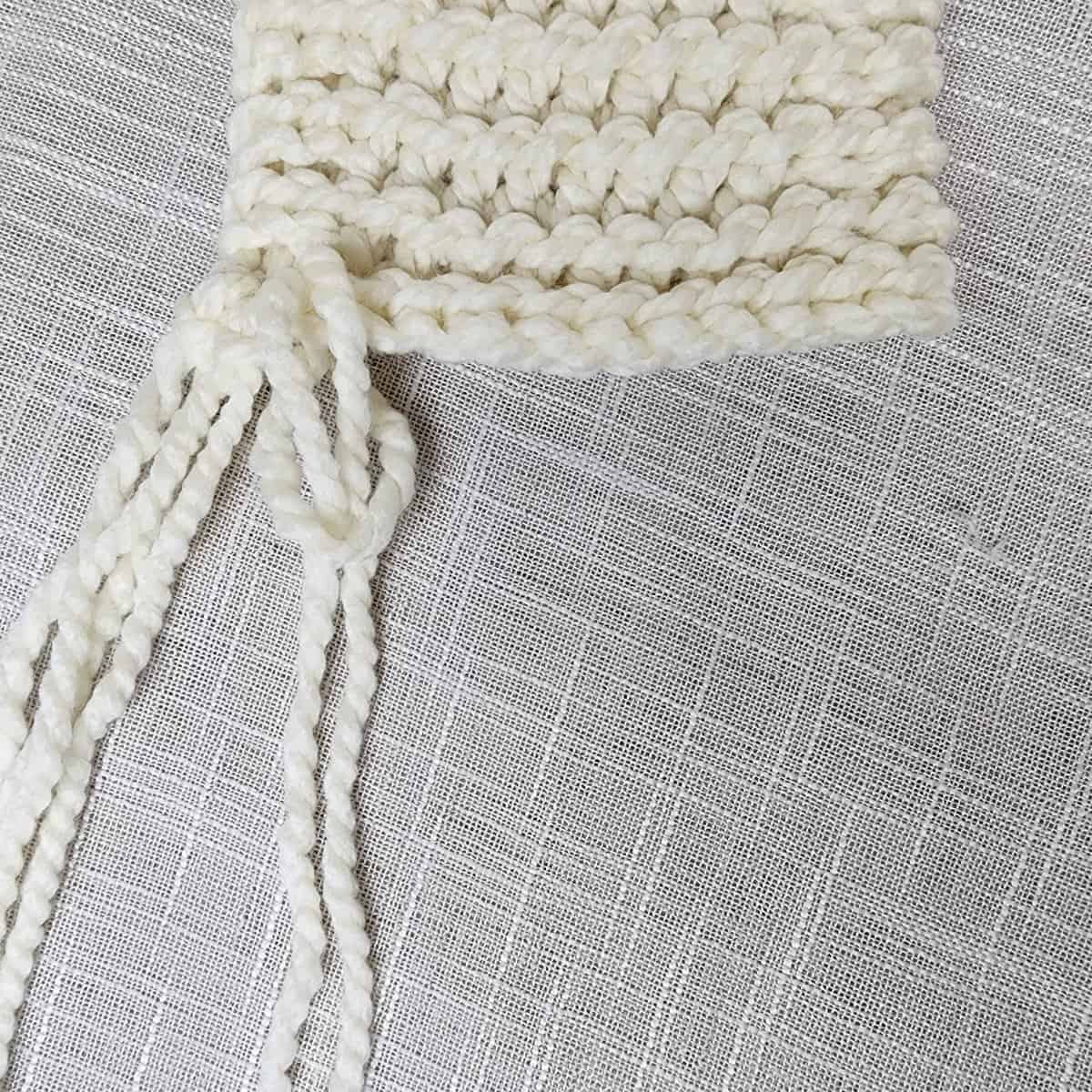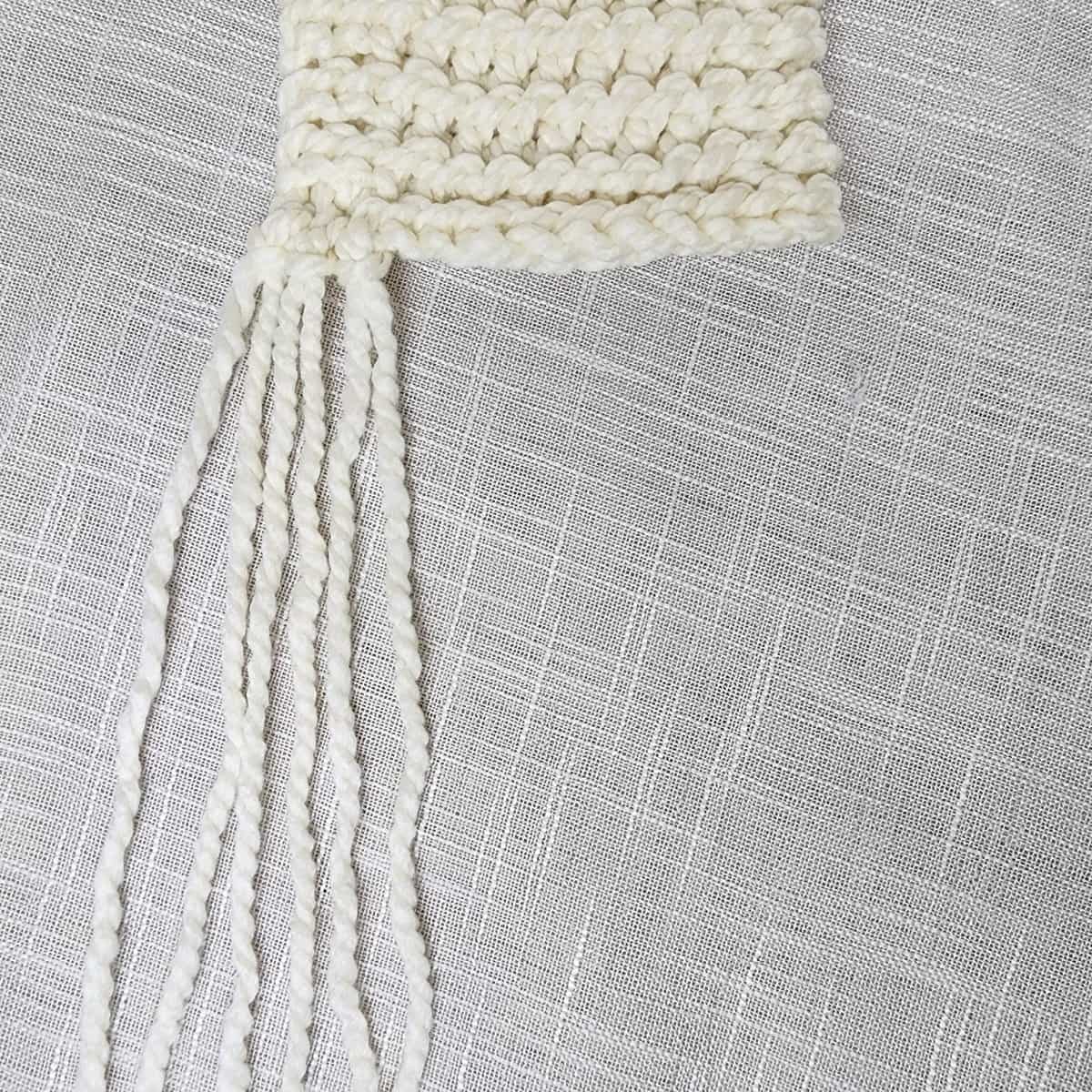 Photo Above: Make sure the loose ends are still even and pull on them to tighten the knot.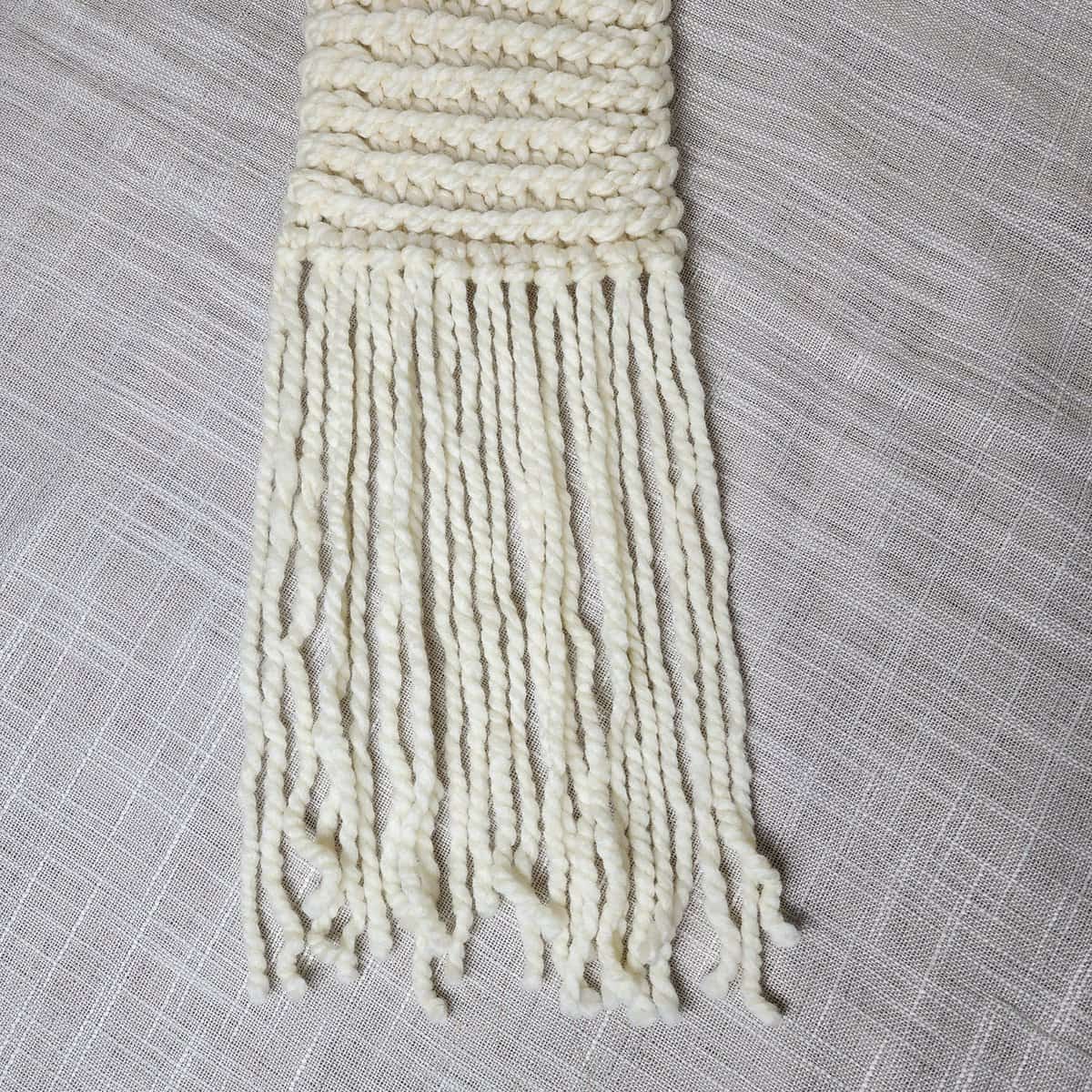 Photo Above: Shows 1 fringe added to each stitch along a short end.
I wanted my fringe to have a softer look so I separated the plies. If you'd like to do the same, follow the steps below. If you like your fringe as is, simply trim the edges to straighten them out.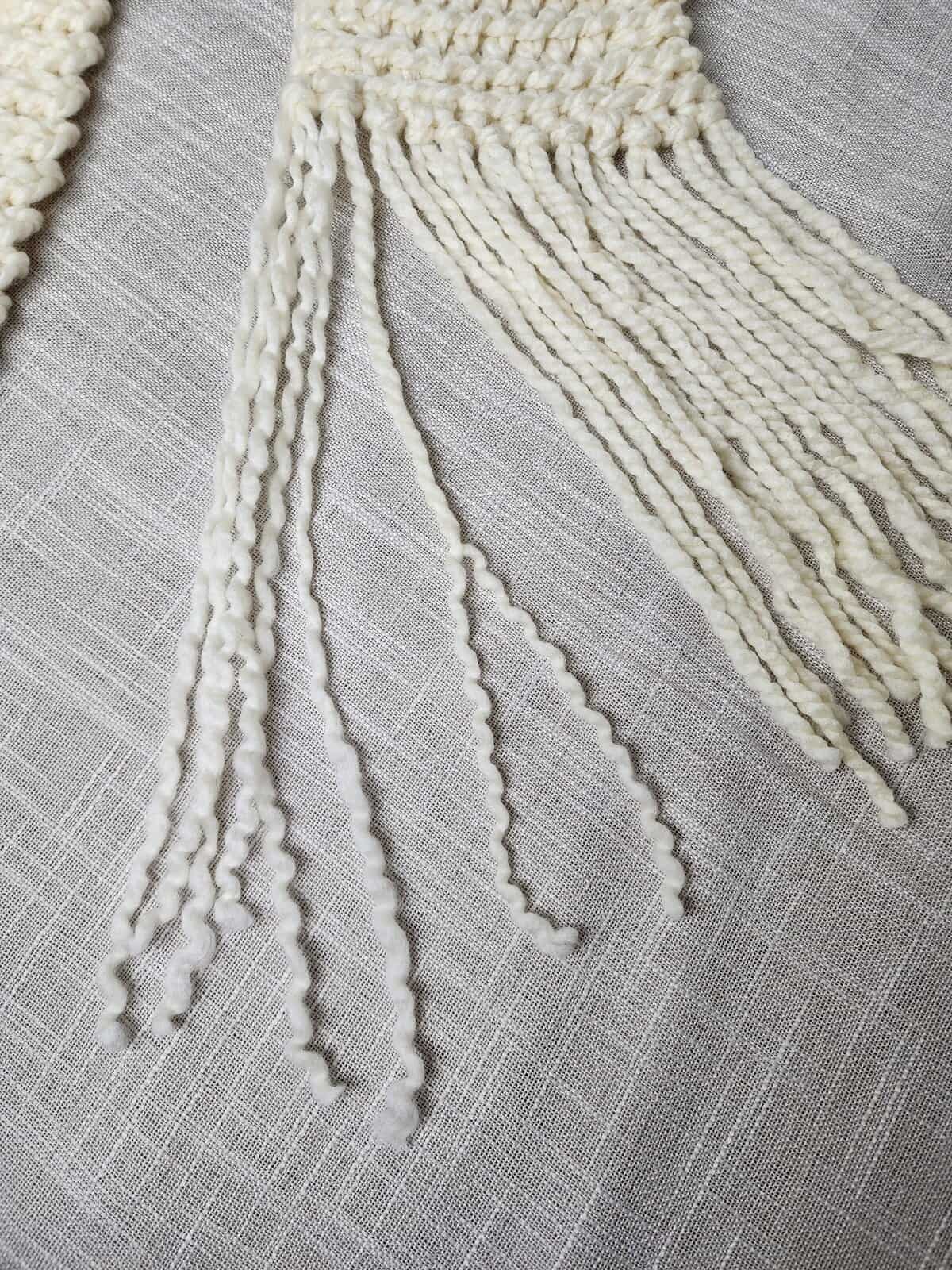 Photo Above: Carefully separate the two plies from each strand of yarn.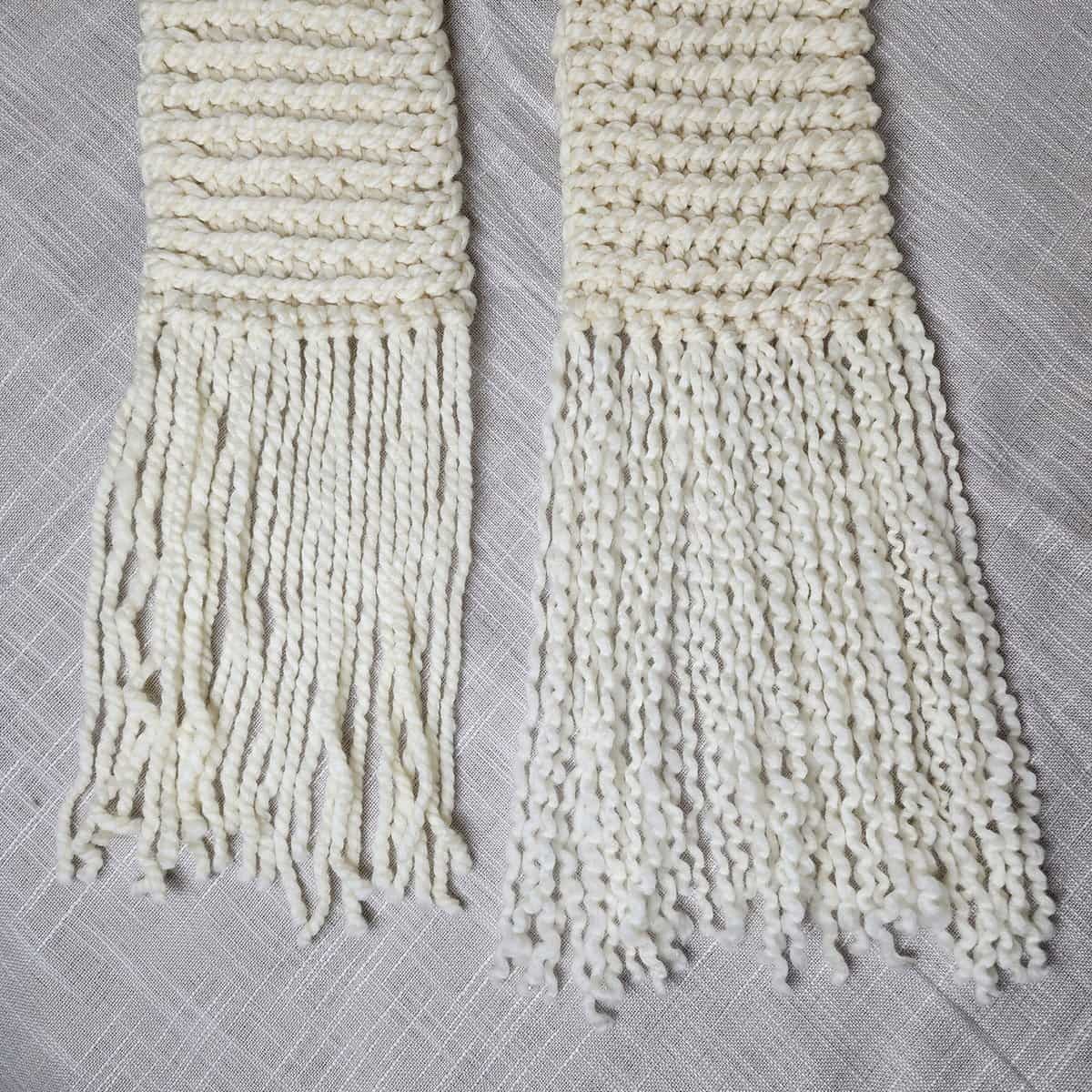 Photo Above: This photo shows the plies separated on the right and the plies not separated on the left.
Trim the loose ends of the fringe to straighten them up.
---
---