Do you know how I can tell if I've had a great summer? I can tell that I had a great summer because it's now fall and I just realized that I forgot to release this crochet bag pattern I designed this past spring! I've had the On the Bias Tote Bag all tested and photographed since the end of June, just waiting for release. So, today's the day! You can find the free crochet bag pattern in this post below, or an ad-free print friendly version on Love Crafts here, Ravelry here, or on Etsy here. The ad-free PDF includes the written crochet bag pattern with all photo tutorials, in one easy to print file.
Even though it's fall and fall usually means wool and wool blend yarns, I prefer to use 100% cotton yarns for my handmade bags all year long. I love the stitch definition that comes along with cotton and I especially love the mercerization of Lion Brand Yarns 24/7 cotton! I also love how durable crochet bags are when made with cotton yarn so I try not to categorize my yarns by season.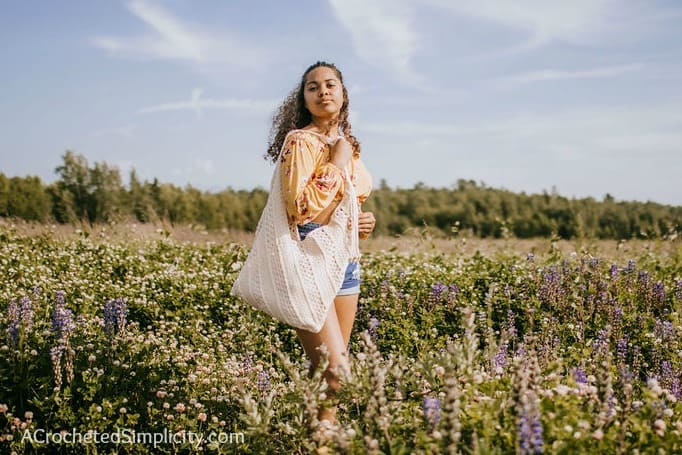 A BIG THANK YOU to Lion Brand for supplying the yarn for this project!
If you've ever gotten lost on Pinterest, I'm sure you've seen many varieties of Azuma Bukuro bags, aka Japanese Bento Bags. They're a popular style of Japanese market bags, sometimes referred to as origami bags because of the way you fold the fabric to form the bag. Whether you crochet, knit, or sew, I've seen oodles of azuma bukuro bags in all 3 mediums, but each is different than the next depending on the stitch patterns and yarns used. Even though the mediums may differ greatly, the construction is the same. To make your bag, you simply need a rectangle that is 3 times longer than it is wide. Easy peasy!
I designed my first Azuma Bukuro crochet bag pattern a couple years ago, you can find that free crochet bento bag pattern here.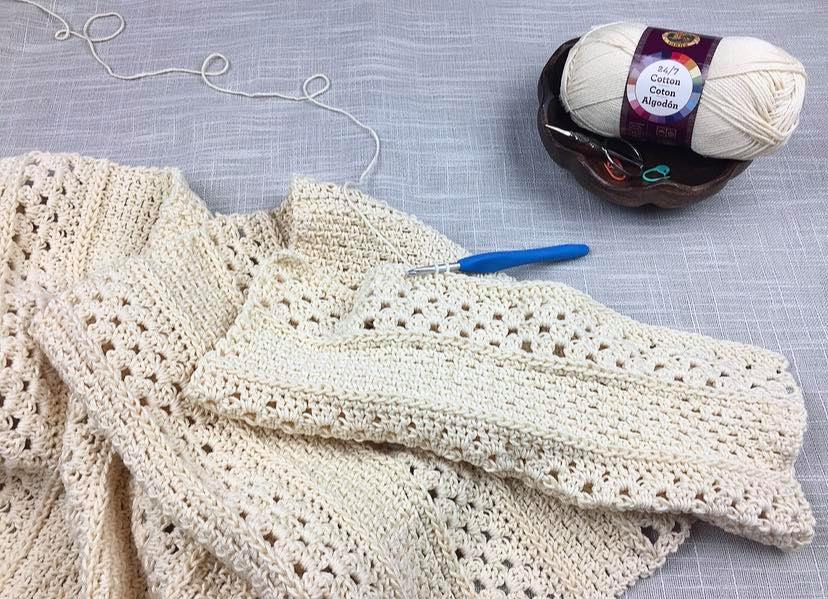 THE YARN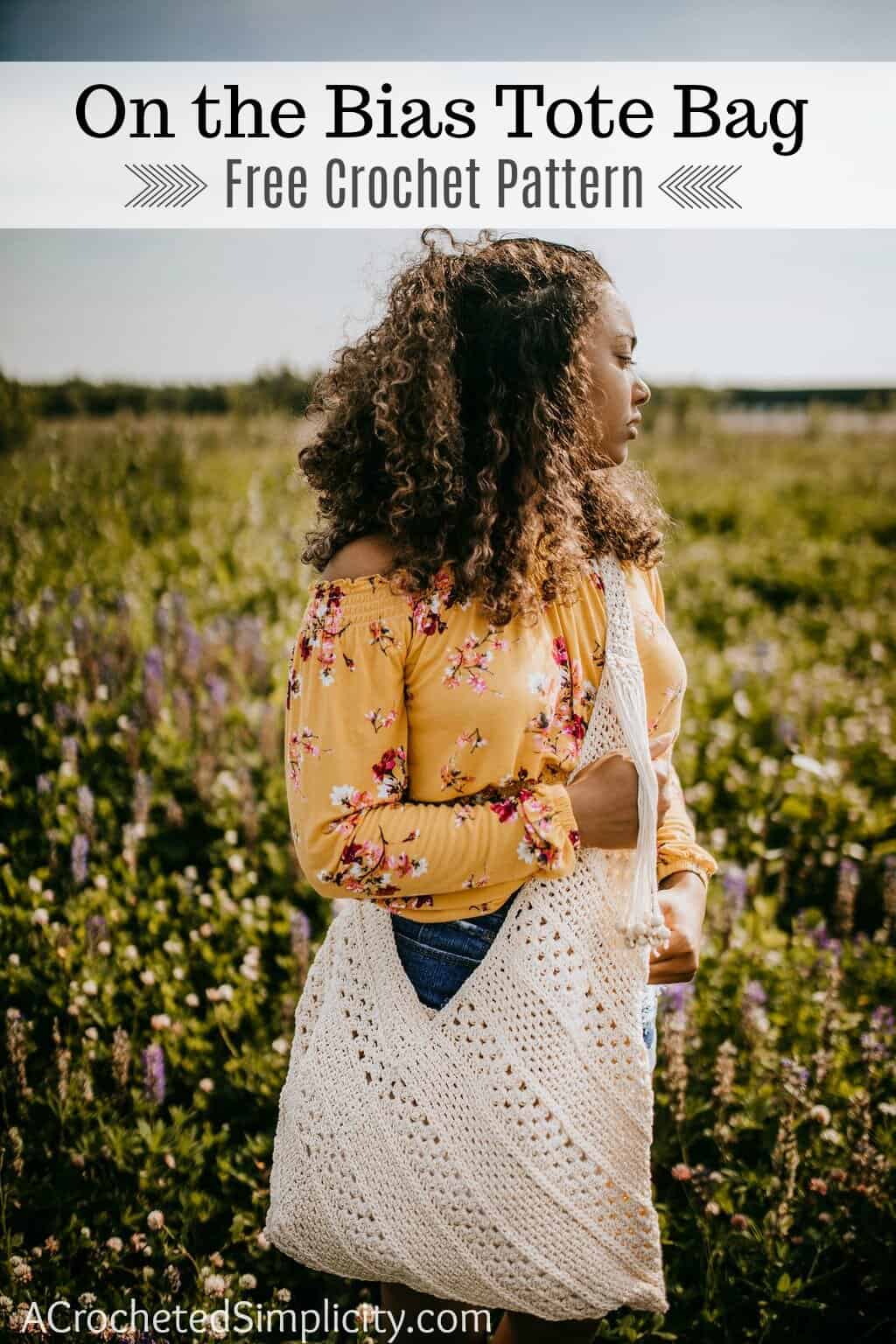 Description
I named this crochet bag pattern the On the Bias Tote Bag, not because of how I worked the design (it's worked in rows), but because of how it appears after it's folded and seamed. The finished bag looks like it was worked on the bias, but the rectangle of the bag is constructed by working back and forth in simple rows.
I made my On the Bias Tote Bag a little bigger than previous bags (it's the perfect size to hold a medium size crochet project), but you can easily adjust the size of yours if you prefer a smaller crochet bag. When you adjust the number of stitches in your rows, just make sure that your finished rectangle is 3 times longer than it is wide.
The combination of Lion Brand Yarn's 24/7 cotton and simple crochet stitches give this crochet market bag its classic appeal. And the addition of a simple macrame pattern at each end of the strap, along with the wooden beads, give it a fun, boho vibe.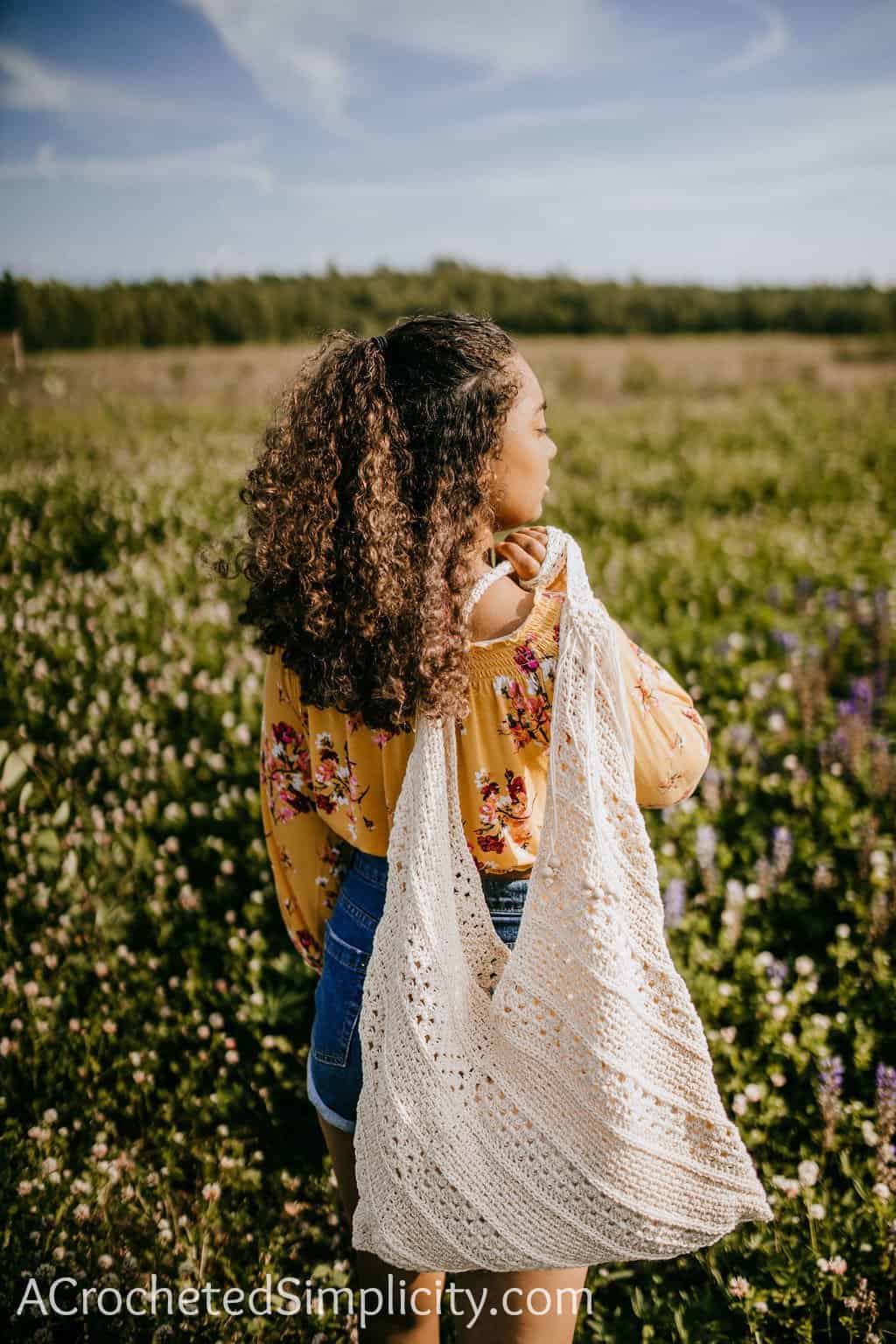 On the Bias Tote Bag – FREE CROCHET BAG PATTERN
The free pattern is below, but if you love to work offline, I've got a couple other great options for you.
Purchase the ad-free, printable PDF, including all photo tutorials, on Love Crafts here, Ravelry here, or on Etsy here.
Purchase the kit here! Use code: 30kits to save 30% this week (thru 10/3)!!! Lion Brand also has a full kit of the On the Bias Tote Bag, available on their website. The kit includes your choice of 4 colorways and a printed copy of the pattern below.
Pin it for later here.
This post contains affiliate links.
Materials
Many of these materials are available for purchase through our affiliates below:
Abbreviations (US Terms)
ch(s): chain(s)
sl st(s): slip stitch(es)
st(s): stitch(es)
sc: single crochet
dc: double crochet
Alt-ch3: alternate ch-3 (click here for tutorial)
sp: space
Rnd(s): round(s)
RS / WS: right side / wrong side
SM: stitch marker
Rep: repeat
Size
Gauge
---
Bag Assembly
Now it's time for a little origami!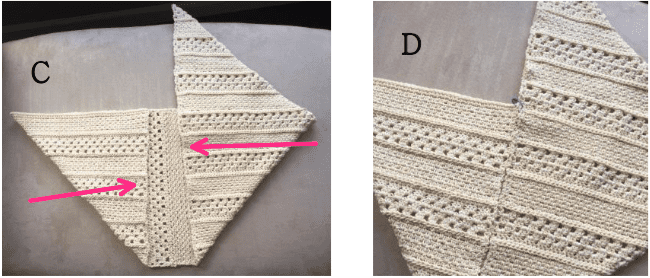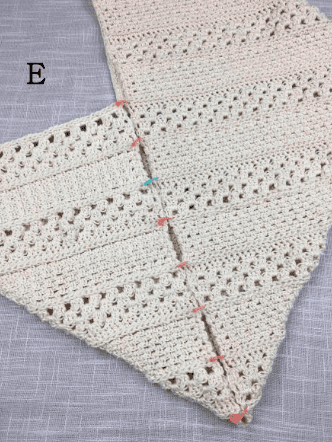 Seaming the Bag
Use the Mattress Stitch Seam to sew the bag together between the stitch marker you placed in Photo D and the bottom corner of the bag. Also see Photo E.
Repeat for the opposite side of the bag, then continue on to Bag Edging Instructions.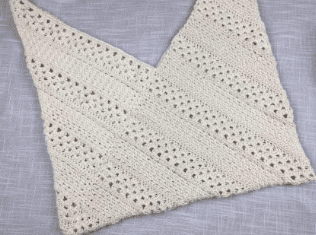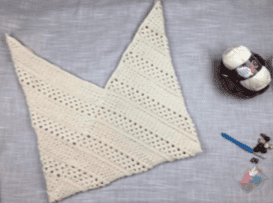 Macrame Strap Detailing
Square Knot
Order of Knots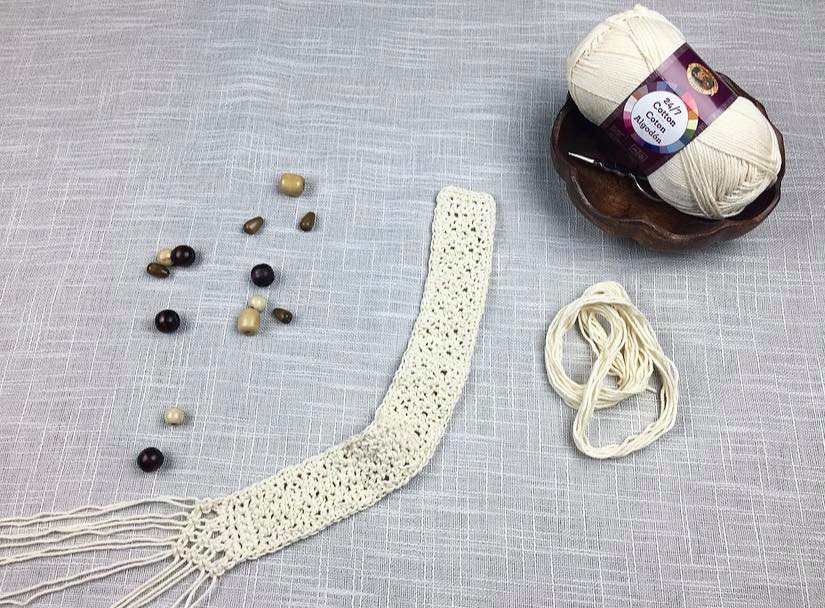 Adding Beads
Attaching the Strap