The Alternate Chain 3 (Alt-ch3) is an easy alternative to the typical "turn, ch3" at the end of a row of the classic granny stitch. For the rows where you end with a "3 dc in next sp, dc in top of ch 3", you can use this method to begin your next row! Follow these 3 simple steps to work the Alt-ch3:
Step 1: Complete the last stitch from the previous row (dc in top of ch3), pull up on the loop on your crochet hook to increase it, remove your hook from the loop of yarn, insert your hook (from back to front) in the space between the last double crochet (dc) & last 3 dc of the row you just completed...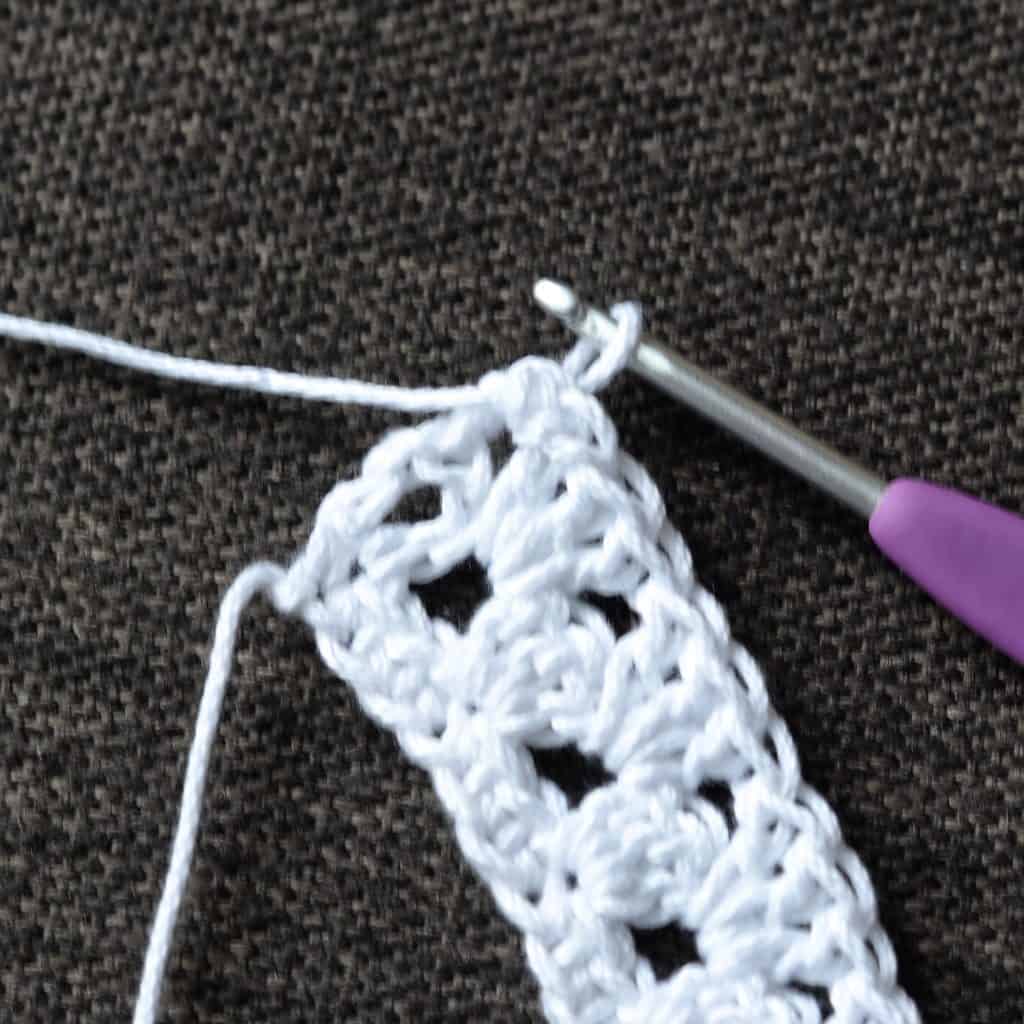 Step 2: Put the loop of yarn back on your hook and pull slightly on the working yarn to tighten it around your crochet hook, pull thru space,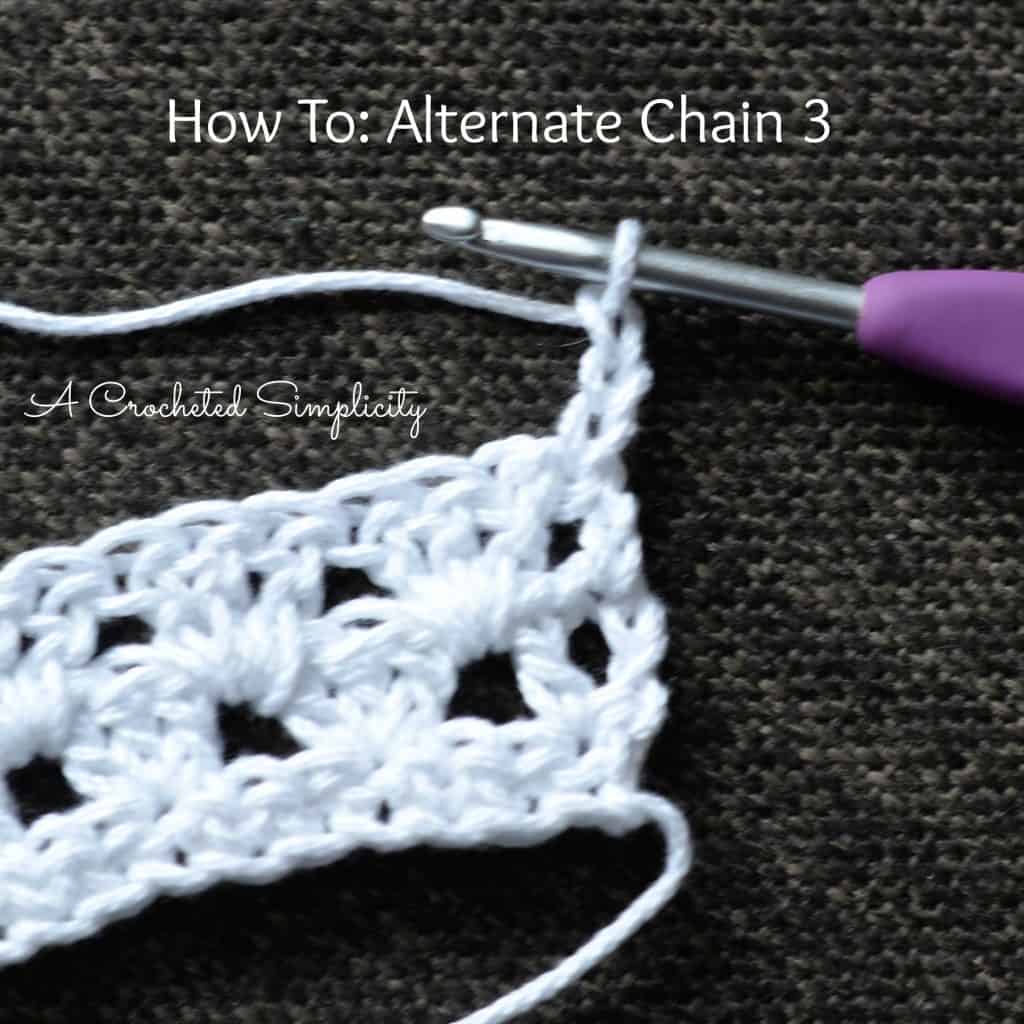 Step 3: Turn, chain 3.
Note: You can always use this technique for an alt-ch2 or alt-ch1.
That's all there is to it! 😀 Now you're ready to try out this technique on my Free Crochet Pattern: Retro Christmas Tree Towel!
---
Are you intimidated by crocheted cables? Would you love to learn? Take an Annies Video Class with me and let me ease your fears of crocheted cables! Click on the photo below to watch a free preview. You can also see the other 2 classes I have available! (affiliate link)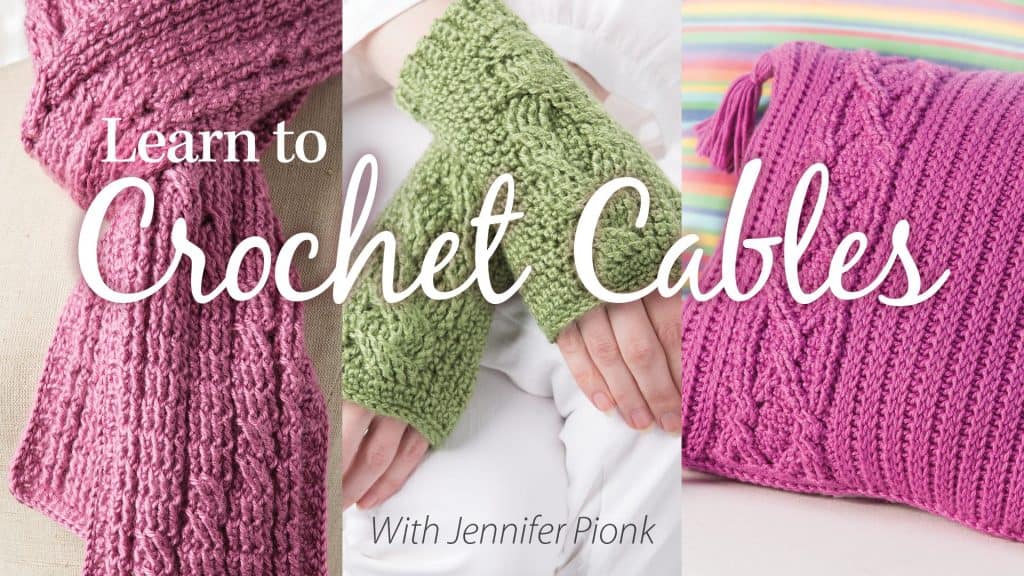 ---
I really hope you've enjoyed this tutorial and that I've helped to add another great technique to your crochet toolbox!
Please share your finished ACS projects with me in the A Crocheted Simplicity Crochet Community Group on Facebook!
Happy Crocheting!