After working up the free crochet pattern for my Retro Christmas Tree Towel, I decided that some may find a color change tutorial helpful. I also added a couple of helpful tips below, under "Reference Photos for Carrying Yarn".
This is a color change technique that I developed in the summer of 2015 when I designed my "Boho Chic" Mosaic Tote Bag.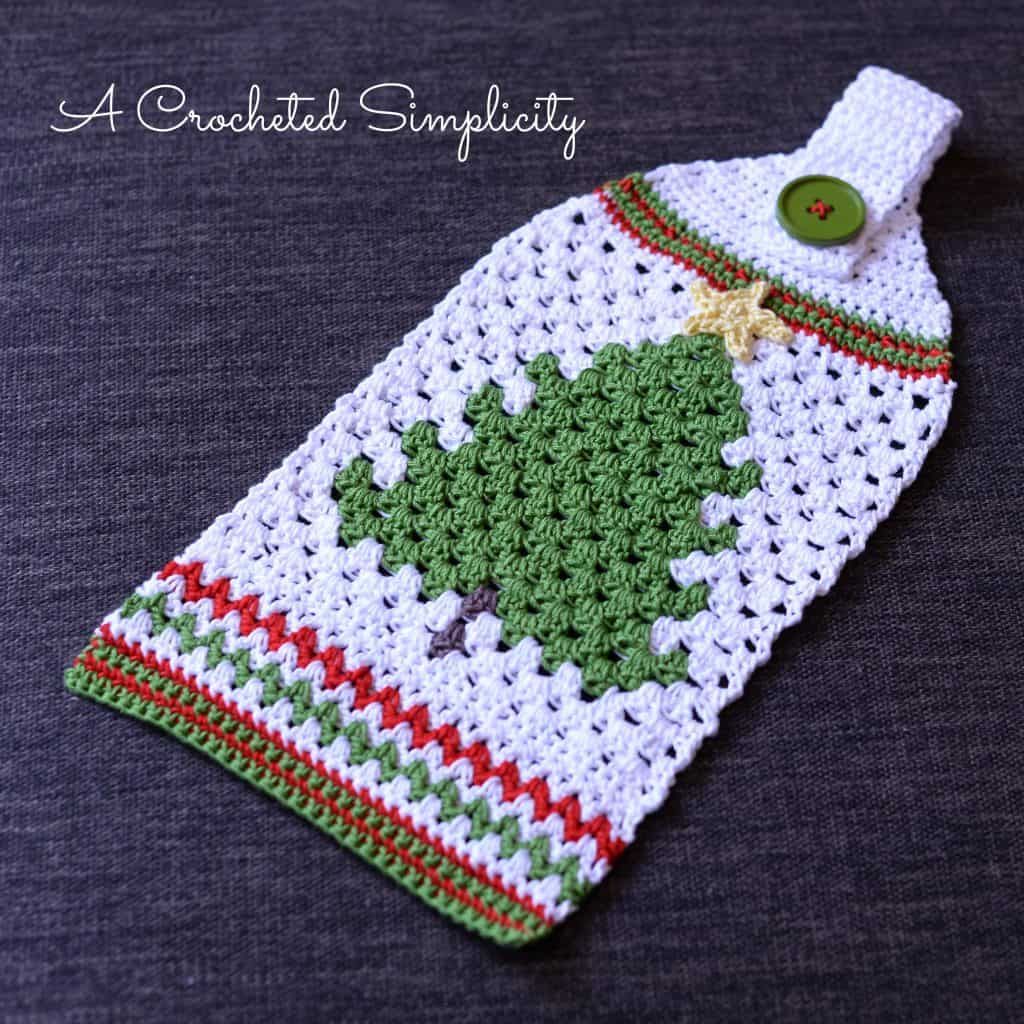 Color Change Tutorial Photos
Unless specified, all color changes are worked in the last pull thru of the last stitch of the previous color. Make sure to keep your color changes all on the wrong side of your work. *See Photos Below.
Reference Photos for Carrying Yarn
If you're like me, you cringe at project when you find out how many ends you have to weave in. Carrying your yarn and "floating" it along the wrong side of your project will greatly reduce the amount of ends you are left with to weave in. The photos below are for reference only and are photos of both the right side and wrong side of a swatch. *See photos below.
TIP: Make sure not to pull your floats too tight or it will cause the sides of your towel to pucker and not lay nicely. It will also affect your gauge.

Current Row: See third photo from left (above), float your yarn over across the back of your work, near the top of the stitches.
Next Row: See fourth photo from left (above), work this row over your float from the previous row.
---
Are you intimidated by crocheted cables? Would you love to learn? Take an Annies Video Class with me and let me ease your fears of crocheted cables! Click on the photo below to watch a free preview. You can also see the other 2 classes I have available! (affiliate link)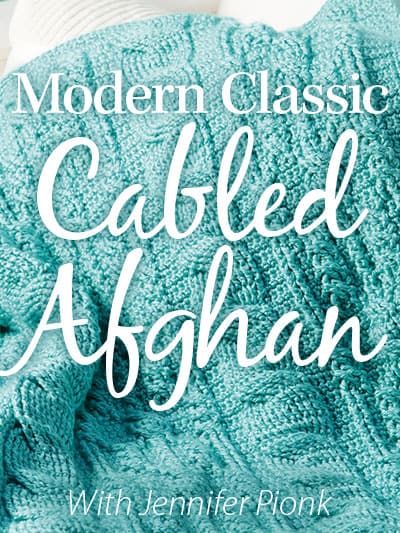 ---
Please share your finished ACS projects with me in the A Crocheted Simplicity Crochet Community Group on Facebook!
Happy Crocheting!