Did you see the photo collage and think to yourself, "She reminds me of that annoying Facebook friend who has been posting a countdown to Christmas already!" (BTW- in case you were wondering, there are only 159 days until Christmas!)
No, winter isn't upon us, BUT #WinterIsComing and that means one thing in the fiber art world.... #WoolIsComing!!!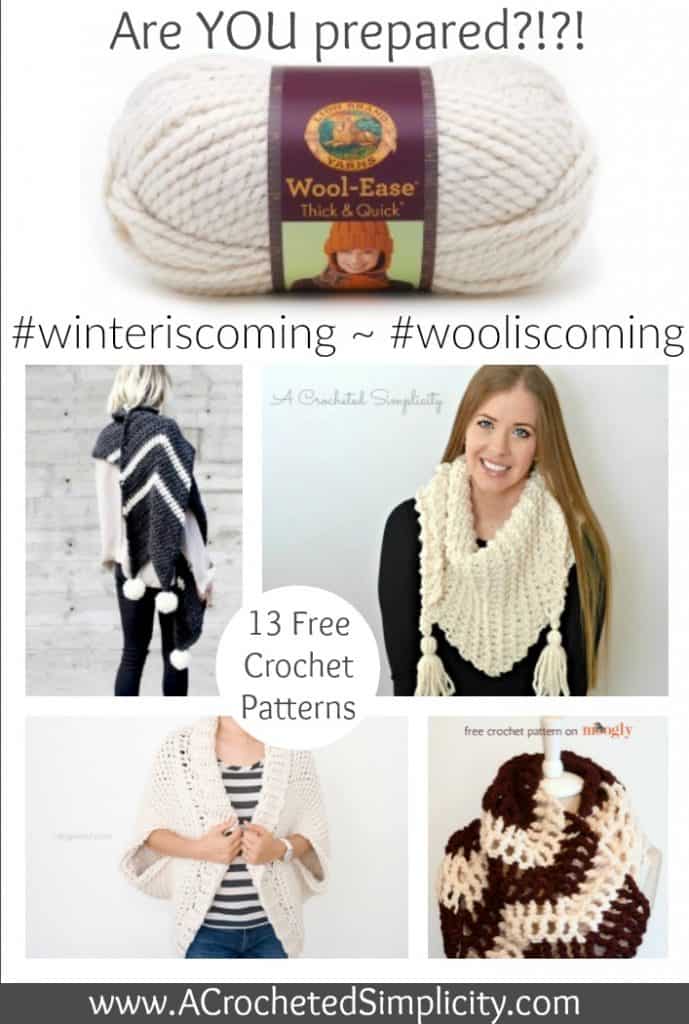 One of the best parts of winter crochet projects is working with super bulky wool and Lion Brand Yarn's Wool Ease Thick & Quick is the perfect yarn for those projects! It's a soft wool blend that's easy on your hands, easy to care for, and great for a wide range of projects such as the 13 Free Crochet Patterns below.
Click on any of the images to be taken to the Free Crochet Pattern.
Hop on over to the blog of your favorite design from those above, grab a ball of Lion Brand Wool Ease Thick & Quick and get a jumpstart on the Christmas gifts you have to make this year. 🙂
Happy Crocheting!