30+ FREE Crochet Patterns to Celebrate L-O-V-E
Have you been looking for a Valentine's project that you can decorate your home with? How about a gift for a little one in your life? If so, you've come to the right place! I've compiled over 30 FREE crochet patterns to help you celebrate love with your loved ones.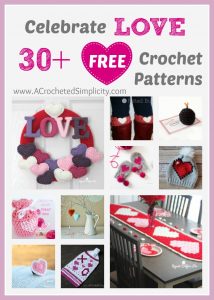 Click on any of the images below to be taken to any of the 30+ FREE crochet patterns!
*All images are used with the permission of the designers for this link list.
Happy Crocheting!