If you love seeing new free crochet patterns and you love a friendly design competition, then you've come to the right place!
Welcome to our May 2023, Yarn Off Crochet Design Challenge!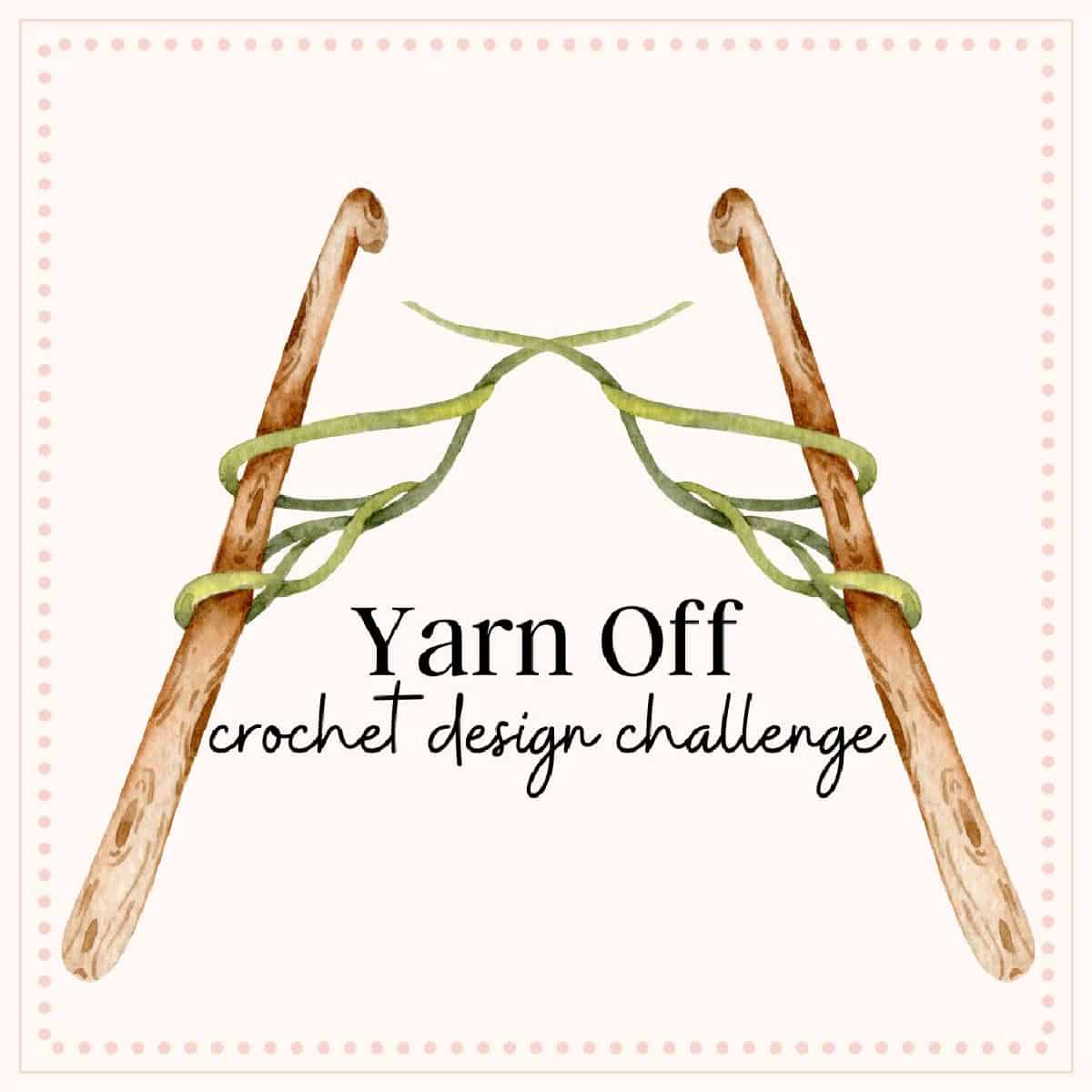 What is a Yarn Off?
Have you ever seen The Great British Bake Off? It's a baking competition show where bakers tackle a new baking skill each week.
A Yarn Off is similar to a bake off. Each designer will be using the same basic "ingredients" to create their new crochet design.
Yarn Off Basics
Each designer will be using the same "Basic Ingredients":
Same Yarn
Same Yarn Color
Same Project Category / Theme
Sonya & I will begin with the same basic ingredients and then mix in our own creative juices.
We choose the yarn, color of yarn, and project category together.
For example, if we choose "bag" as our category, then both of us will design a bag using the same yarn.
We will choose our own hook sizes and stitches. We can also add embellishments, if we'd like.
We also won't know anything about each other's designs! They are kept secret until the voting begins!
Who is Participating in this Yarn Off?
Sonya from Blackstone Designs and Jennifer from A Crocheted Simplicity!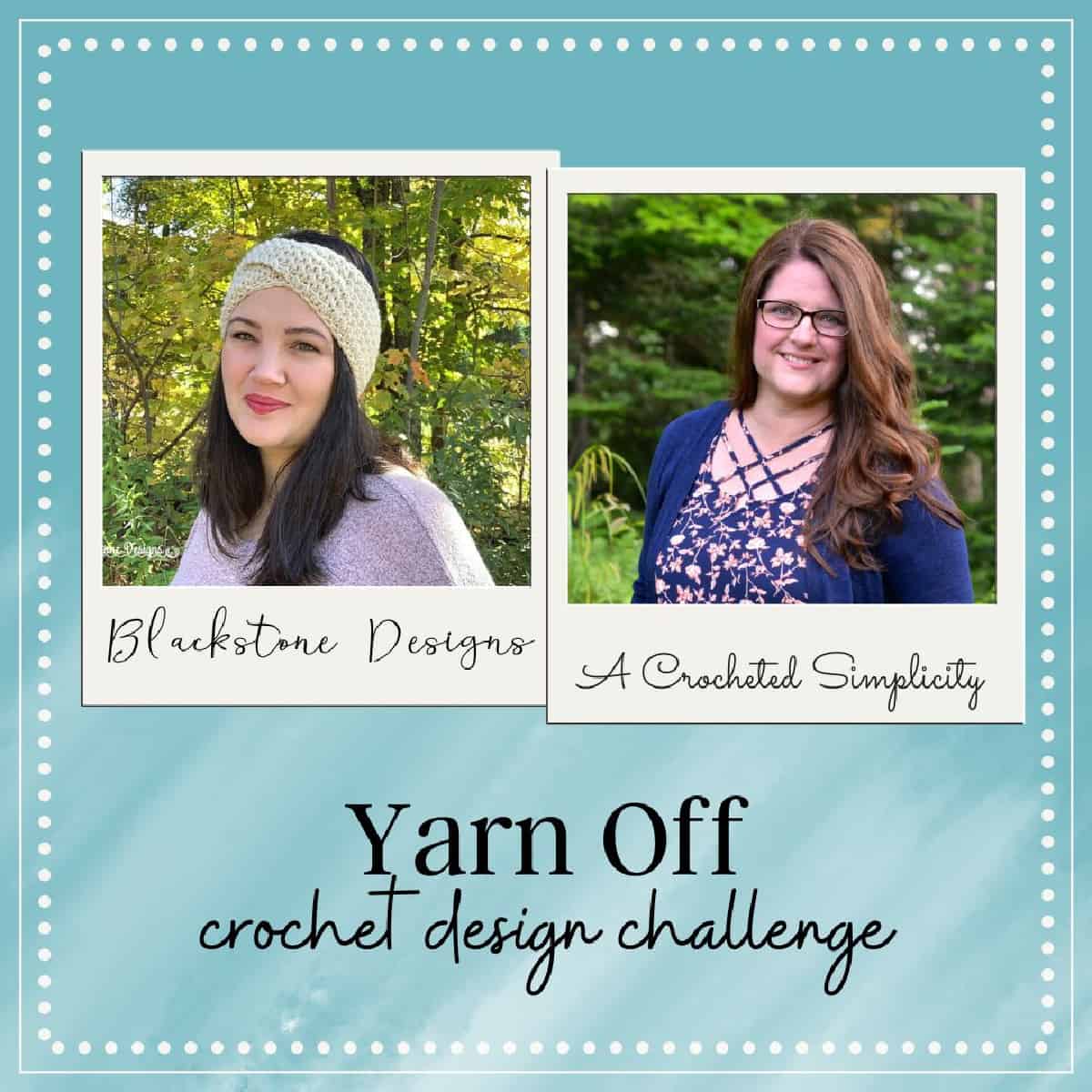 Sonya and I have been hosting crochet alongs and other crochet community events together for the past several years, so we thought we would shake it up a little!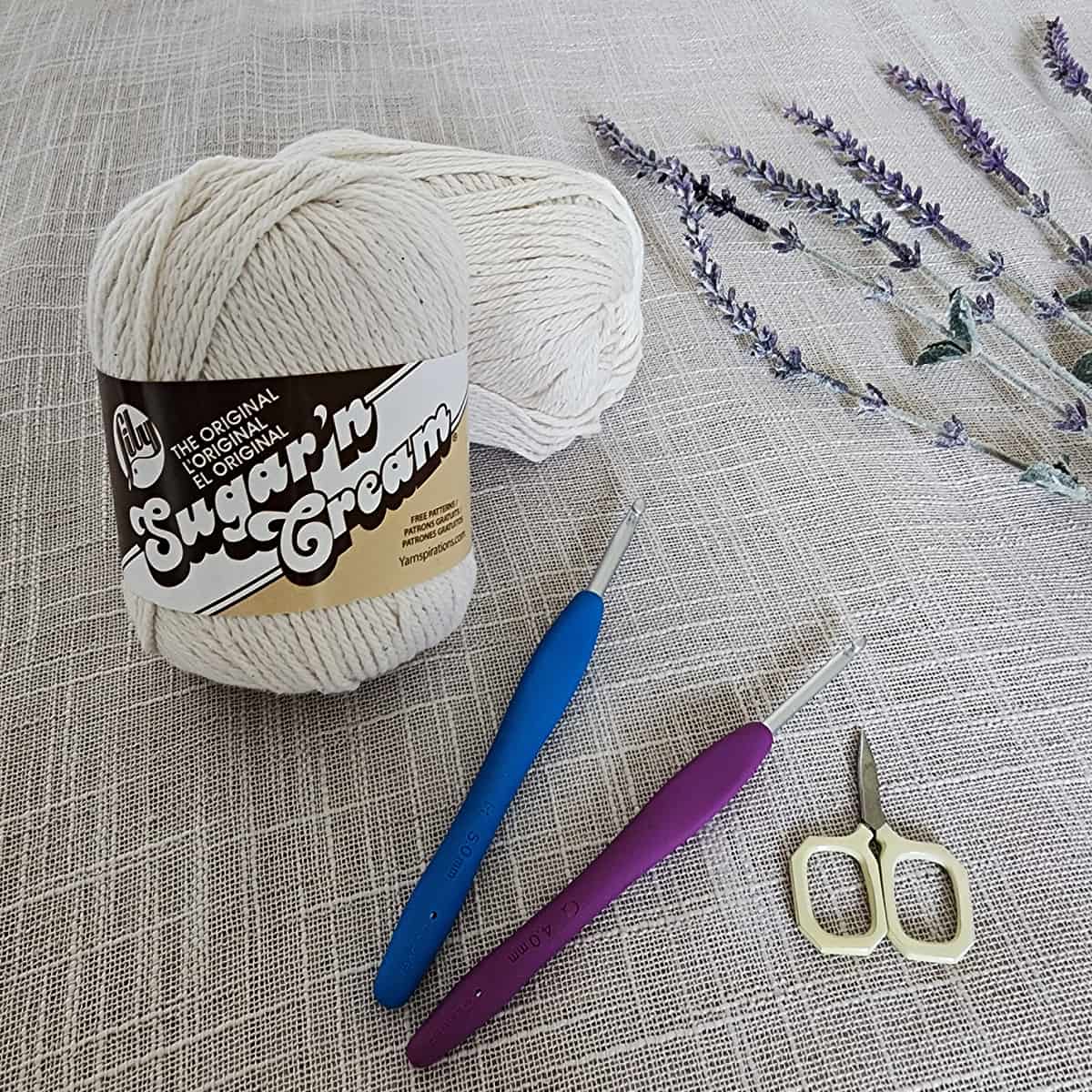 Lily Sugar'n Cream Cotton yarn is a natural, 100% USA-grown cotton yarn. It's a versatile worsted weight yarn, that's great for small projects like dishcloths and hand towels, to home décor, and even accessories. I love to use it for crochet bags!
Available in a wide variety of colors, including neutrals, brights, and pastels. It's machine washable and dryable for easy care.
I've made many crochet bags and totes with Lily Sugar n' Cream throughout the years and I have loved how easy it is to clean them when they get a little dirty. I've thrown them in the washer and they come out looking like new!
I prefer to hang dry my bags after washing, but this yarn is safe for the dryer.
Yarn Off Schedule
How often we host these Yarn Off Crochet Designs Challenges will largely depend on you!
If you like them and we see lots of community participation, we will host them every other month!
So make sure to leave comments on posts, join in the voting, share with your friends…etc.
Yarn Off Schedule of Events - May 2023
Today, May 18, 2023: Yarn Reveal & Review
Monday, May 22, 2023: Projects Revealed & Voting Begins
Thursday, May 25, 2023: Voting Closes; Winner Revealed; Prize Winners Announced; New Crochet Patterns Released & Free Crochet Along Begins!
Thursday, May 25 - Thursday, June 1, 2023: Join us for a Free Crochet Along! (see Crochet Along Info below)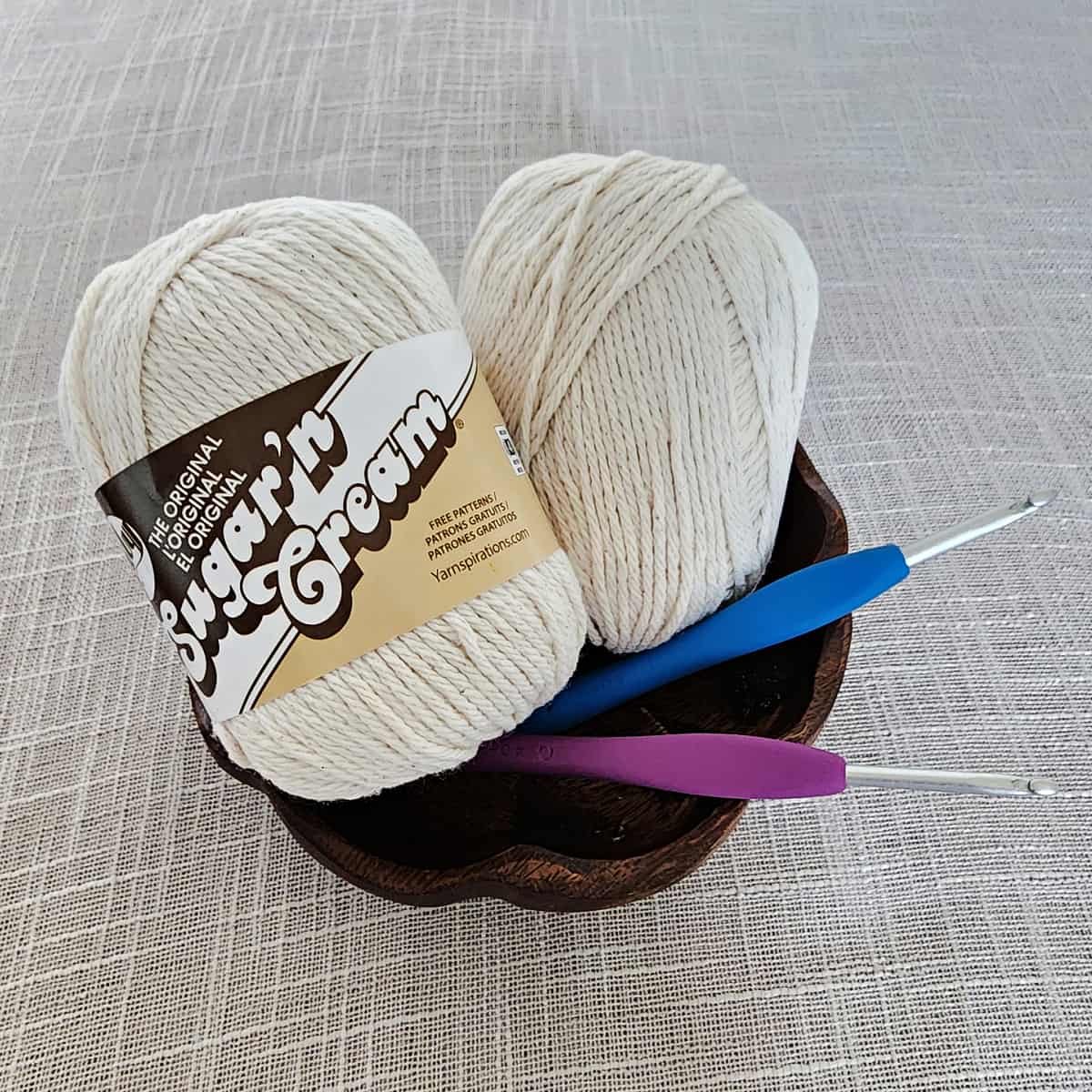 Crochet Along Info
How do I join the Crochet Along?
Join both designer's community groups on Facebook so you can crochet along with us! It's also a great place to ask questions, look for inspiration, and help others with their projects. To join, click the names of the groups below:
Crochet Along

Crochet 1 or both of the new Yarn Off May 2023 CAL designs we release. You can make as many as you'd like and each will gain you another entry.
Each pattern will be available free on the respective designer's blogs.

Enter to Win Prizes
After you've finish a project, post a photo of your finished item in that designer's Facebook group to claim your free pattern of choice from the designer and be entered to win One of Two $25 Gift Cards to Amazon!
The more projects you complete, the greater your chances are of winning!
Earn Bonus Entries

Show off your WIPS & finished projects on social media using the hashtag: #YarnOffMay2023
Materials We'll be Using
Did I Mention there will be prizes?
For this Yarn Off, Sonya & I are each sponsoring a $25 Amazon Gift Card to one winner. So in total, we will be giving away (2) $25 Amazon Gift Cards!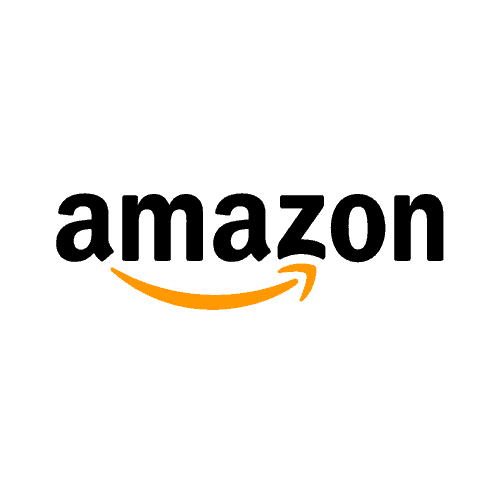 Results!
Voting has ended! Thank you for participating in this Yarn Off by voting!
We hope you'll join us for the crochet along!
The crochet patterns will be available on our blogs this afternoon!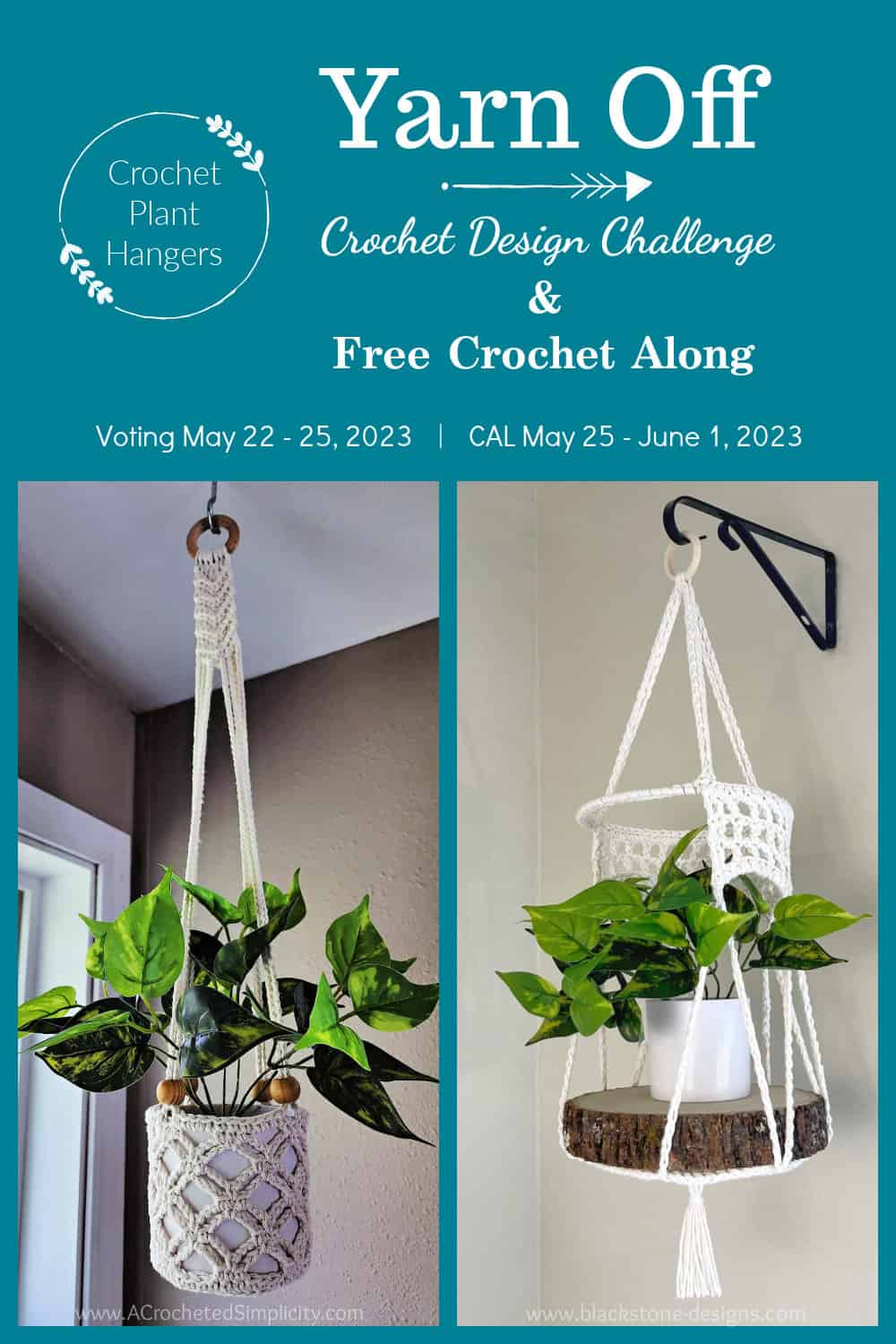 What do you Think About the Yarn Off Crochet Design Challenge?
Would you like to see more? Let us know in the comments!
I'll meet you back here on Monday for the BIG reveal!