Have you ever wished you could be a super hero? Have super powers? Do good in the world? Well, I may not be able to help you become a super hero (like Clark Kent), but I can help you bring out your inner Yarn Hero for charity! Together we will warm the hearts (and puppies) of the world, one stitch at a time! 🙂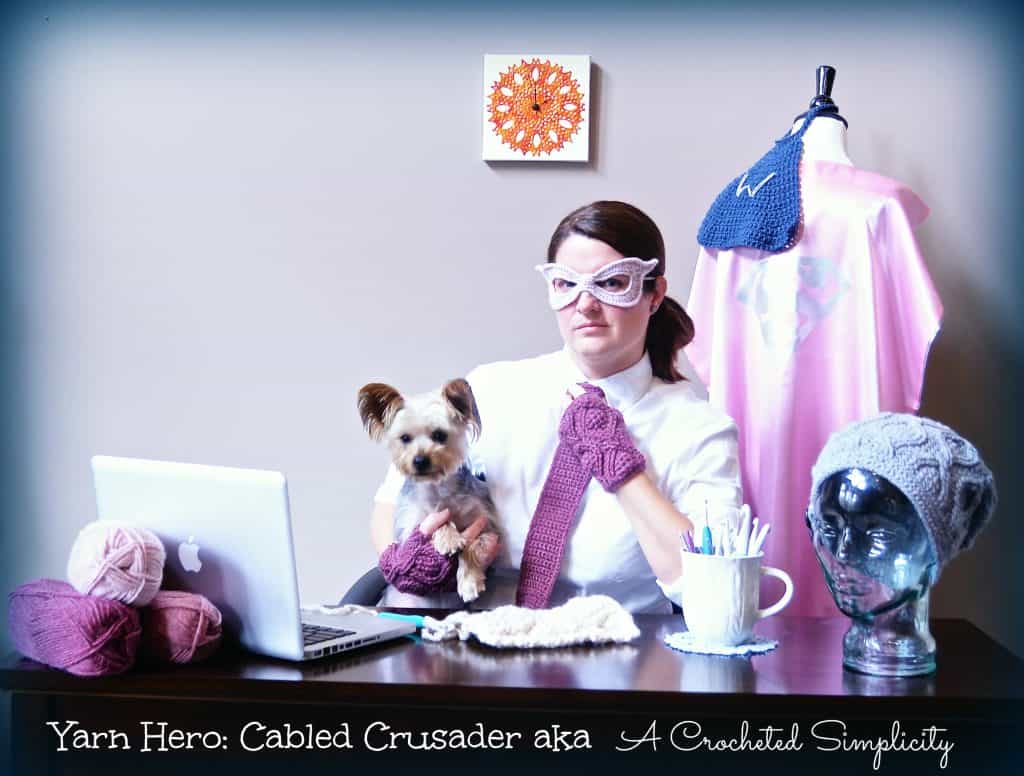 Let me formally introduce you to my inner Yarn Hero (pictured above):
Yarn Hero Name: Cabled Crusader (free super hero mask pattern here) (fingerless mitts pattern here) (grey cabled slouch pattern here)
Super Power: The ability to manipulate post stitches into unique cabled designs!
Secret Weakness: Milk Duds… there's just something about that gooey caramel center covered in just the right amount of chocolate that gets me every time.
Super Sidekick: Wilson... He has the ability to nap any where and any time...especially during doggie photoshoots! (see photo below)
Learn more about my Super Power when you take my Annies Video Class, Learn to Crochet Cables. Click the photo below to find out more and watch a free preview.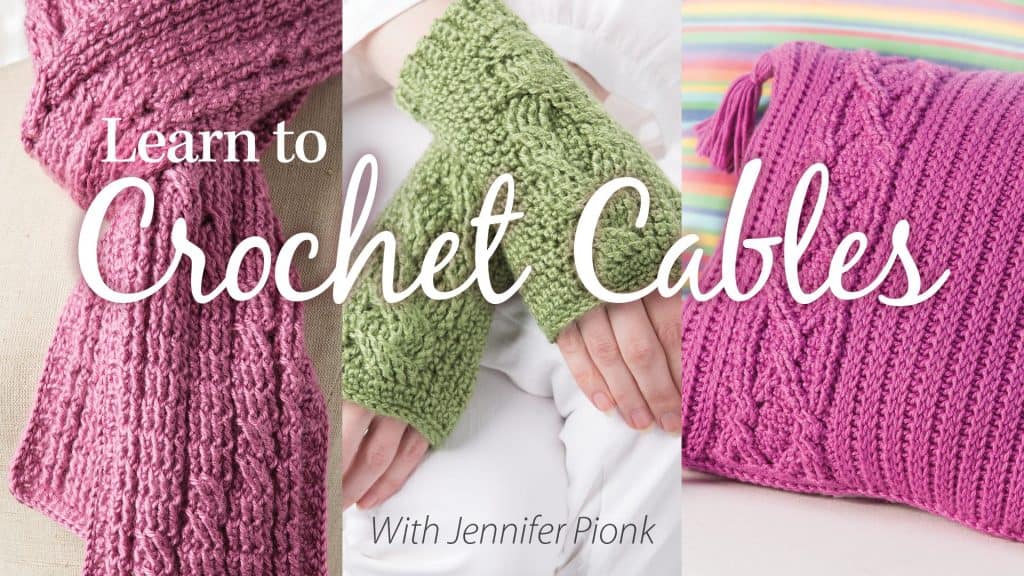 A little about what inspired this charity project...
In May of 2015, our little silky terrier, Chewy, went missing. During that time, our entire community came together to help find him and one of our biggest supporters was a volunteer at our local animal shelter, H.O.P.E. Animal Shelter. Although we were never able to find him, the community support meant the world to us and I decided what better way to give back than to design and make small dog sweaters for them in his name. Designing and making these dog sweaters has not only benefited the shelter, it has also benefited me as well... there's just something about crocheting (especially crocheting for charity) that helps to soothe the mind and soul.
This little guy is my new super sidekick, Wilson. He has helped to fill the void on our laps where Chewy once laid. Like his older brother, Wilson is able to nap just about any where at any time...even while he's supposed to be modeling his new doggie sweater! lol He's lucky he's so cute! Click on the photo above to be taken to the Free Crochet Pattern for the Doggie Sweater!
I hope that I've inspired you to use your yarnie talents to do good in the doggie world by making and donating sweaters to your local area animal shelter. I'd love to see photos of the sweaters you make and donate. Please share them with me in the A Crocheted Simplicity Crochet Community Facebook Group.
Click on the banner below to meet all of the Yarn Heroes on LionBrand.com & find out all about their charity projects this giving season!

Each week during the campaign, Lion Brand will post interviews with the Yarn Heroes on their blog, The Notebook, discussing the power of charity crafting and the causes dearest to each one of us.
"Crocheting for charity will undoubtedly warm the heads, hands, and feet of others, but it also has the potential of warming much more than that. It has the potential to warm a stranger's heart and help them feel kindness and love during a time when they may feel nothing but despair." ~ Jennifer Pionk
Go forth and do good in the Yarniverse....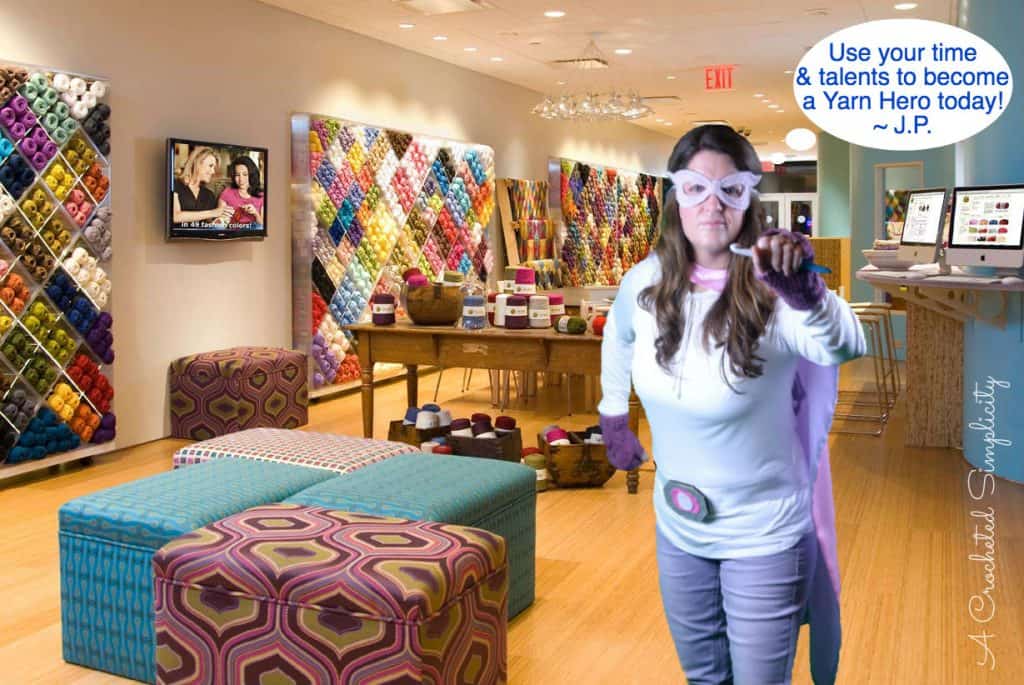 Please share your charity projects on social media and add #YarnHeroes to all of your posts so that we can find them all! 😀
[Moogly] [Mama In A Stitch] [All About Ami] [One Dog Woof] [Sewrella] [Delia Creates]
[Underground Crafter] [Sh*t That I Knit] [Kristy Glass] [Two of Wands] [Twinky Chan]
[Make & Do Crew] [A Crocheted Simplicity] [Little Red Window] [B-Hooked Crochet]
Sincerely Yours,
The Cabled Crusader, aka.