Cluster stitches can be created using 2 or more stitches and several different basic stitches. They are worked in a similar fashion as stitches where you'd work 2 together (think of them as a relative to a 2 tog stitch), but the difference between a cluster stitch and a stitch worked 2 together is that cluster stitches are not used to decrease the number of stitches in a row or round. Cluster stitches are worked as a regular part of a stitch pattern.
I tend to see more cluster stitches made using the double crochet stitch than any other basic stitch. The 2 Double Crochet Cluster Stitch(2 dc-cl) is my personal favorite. It uses the minimum number of stitches needed to be classified as a cluster stitch, it creates a nice solid fabric, and it is the most flat of the cluster stitches. The 2 dc-cl is most closely related to a dc2tog (think of it as a half sibling). The difference between a 2 dc-cl and a dc2tog is that your stitch count does not decrease with a 2 dc-cl, but it does decrease with a dc2tog.
As with most all other crochet stitches, you will come across different abbreviations of the cluster stitch. Some patterns may spell it out (cluster), while others may use an abbreviation (cl or cs). Make sure to look for a Special Stitches section in my patterns where I'll have written instructions for the specific cluster stitch I've used for that particular pattern. You'll also find that the way designers work stitches will vary from designer to designer. If you ever have any questions or doubts, don't hesitate to reach out to the designer for further explanation.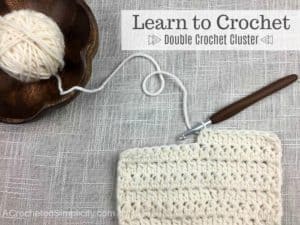 When designing a pattern using the cluster stitch that is worked all in the same stitch, I prefer to refer to it as a cluster stitch and will abbreviate it as such (cl). I will also include the number of stitches used and the name of the basic stitch in the abbreviation. For the 2 Double Crochet Cluster Stitch, I abbreviate it as: 2 dc-cl.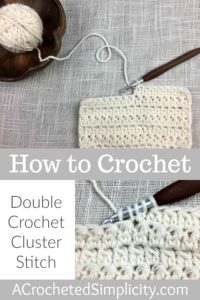 Abbreviations (US Terms)
ch: chain
sc: single crochet
yo: yarn over
2 dc-cl: 2 double crochet cluster
Let's Learn the 2 Double Crochet Cluster Stitch!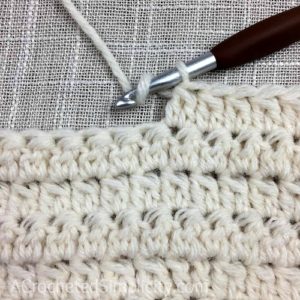 Step 1: Yo.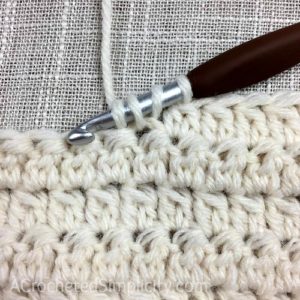 Step 2: Insert your hook into the next stitch, yo, pull up a loop, yo.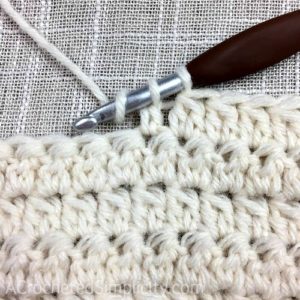 Step 3: Pull through 2 loops, yo.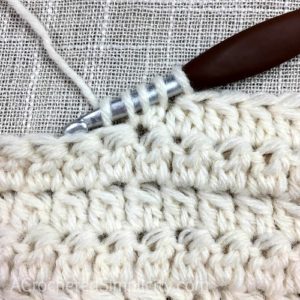 Step 4: Insert your hook into the same stitch, yo, pull up a loop, yo.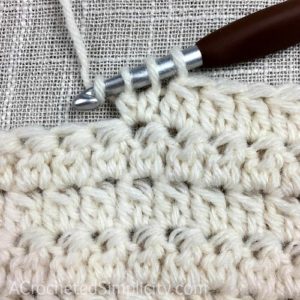 Step 5: Pull through 2 loops, yo.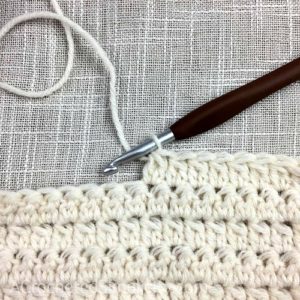 Step 6: Pull thru remaining three loops to complete the 2 Double Crochet Cluster Stitch.
Finish up a row of regular 2 Double Crochet Cluster Stitches, then you'll be ready to learn the Alternate Double Crochet Cluster Stitch to use when beginning a new row!
When we first learn to work the double crochet cluster stitch, we learn to begin the first cluster stitch of the row with either a chain 2 or a chain 3. While these methods are great when we're first learning, eventually we begin to notice that both of them cause unsightly gaps in our work and we look for ways to get rid of these gaps. This is why I came up with the Alternate Double Crochet Cluster Stitch! It is a great new stitch to add to your crochet toolbox! Click HERE to learn how to crochet the Alternate Double Crochet Cluster Stitch.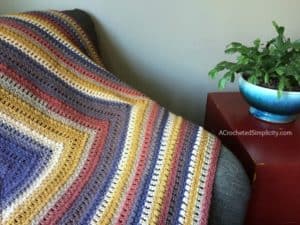 ---
Are you intimidated by knit-look crochet? Would you love to learn my tips & tricks? Take an Annies Video Class with me and let me ease your fears and help you increase your skills! Click on the photo below to watch a free preview. You can also see the other 4 video classes I have available!
---
Please share your finished ACS projects with us in the A Crocheted Simplicity Crochet Community Group on Facebook! Use hashtag #ACrochetedSimplicity when sharing on social media so I can find your posts!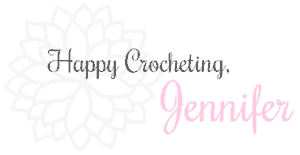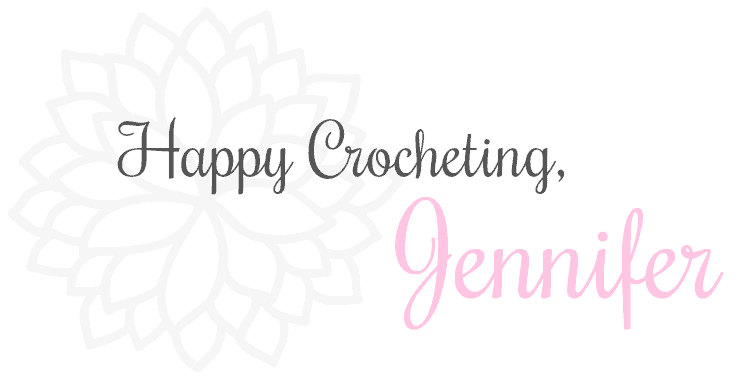 SaveSave