Take this quick interactive crochet quiz to test your knowledge of crochet! Your score will be displayed at the end. 🙂
To be entered to win the next Urban Crossover Pullover CAL prize, do the following:
Take the quiz & pass with 100%!!! (you can take it more than once, if needed)
Send me a screenshot of your quiz displaying your 100% score. Send this screenshot to me in a message on FB here–> A Crocheted Simplicity (make sure to include your Ravelry username)
Winner will be drawn Monday, March 20th!!!
*Note: Only CAL participants will be eligible to win this prize this is why I am asking for your Ravelry username to confirm.
Interactive Crochet Quiz
Test Your Crochet Knowledge!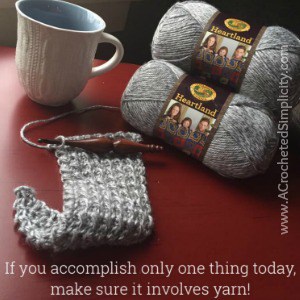 Good Luck!