Let me introduce you to my favorite, "go to" Light Worsted Weight yarn, Red Heart Soft. It is a soft, 100% acrylic yarn that's perfect for a large variety of accessories, home decor and garments. Its' design versatility, sheen and available color selection are why I chose it as my yarn for the current Design Wars Challenge.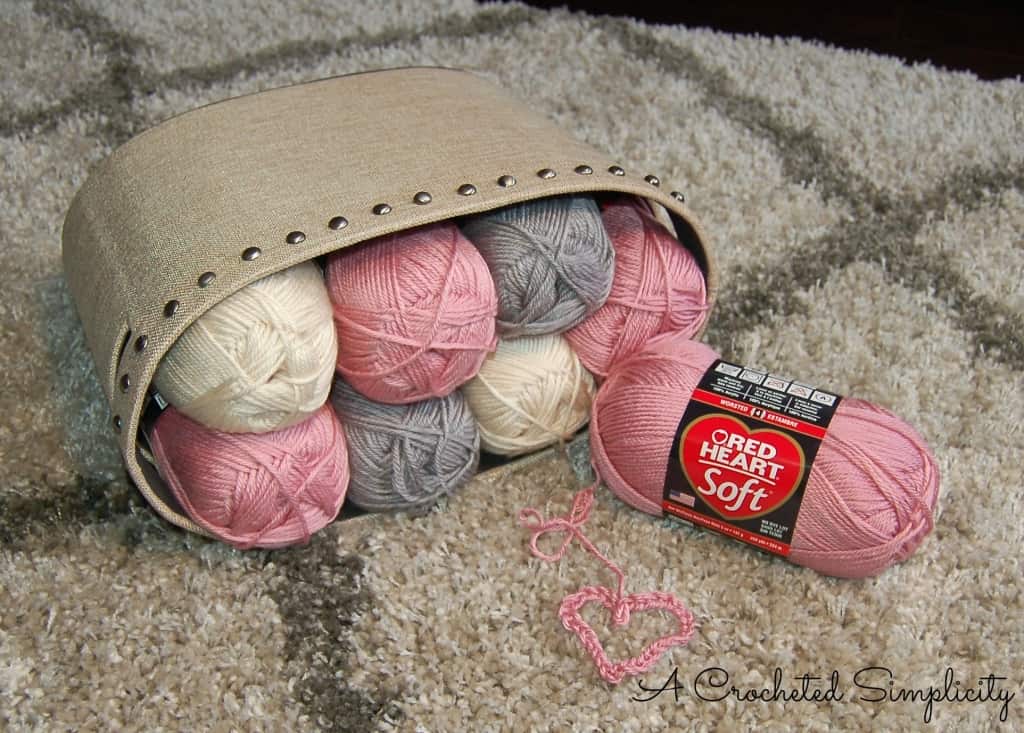 Although it was mid-winter when I signed up for this challenge round, I knew it would be spring by the time the challenge rolled around and I wanted to design a classic piece that could be worn on both cold winter days and cool summer nights. I love the "country chic" look and it was inspiration for my design, the "Southern Charm" Cabled Cardigan. This design is available in both Girls' and Women's sizes. The girls' pattern includes sizes 2/3 years through 14 years and the women's pattern includes sizes XS through 3X. Make yours seasonably appropriate with cap sleeves, 3/4 or full length sleeves.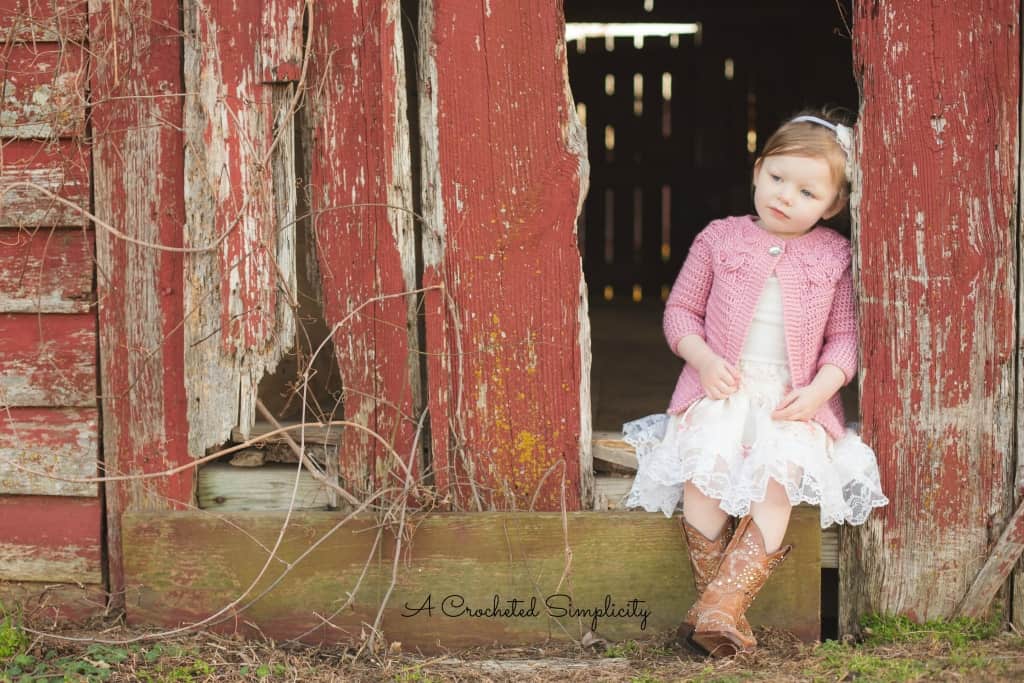 When it came time to come up with an ensemble, I knew I wanted to pair the cardigan with a fun, frilly skirt and a pair of cowgirl boots. I found the perfect skirt pattern (and fabric/lace) on Etsy by FooFooThreads, a super cute pair of cowgirl boots on Ebay and I had my good friend Jenny, from Ella Bella Bows, create an adorable shabby chic headband. And last, but not least, the one who brought my vision to life, Amanda from Chasing Lilies Photography. *To view more of Amanda's photos of my design, visit the Ravelry listing.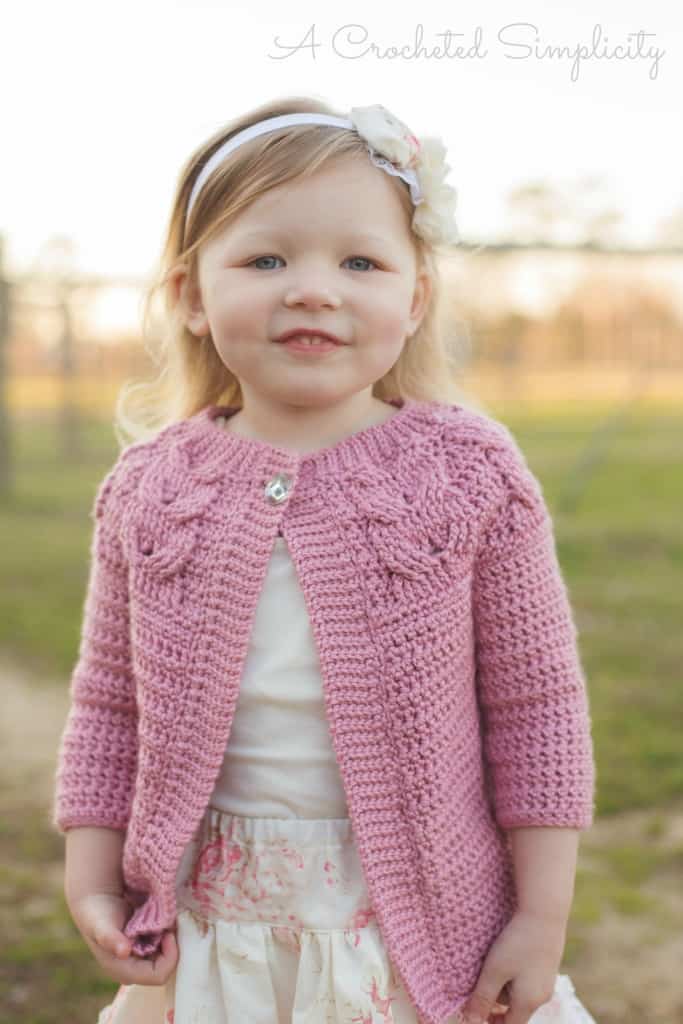 As stated above, Red Heart Soft Yarn is my favorite "go-to" Light Worsted Weight yarn. Here are a few more of my designs that work up wonderfully with it. These designs are 50% off thru Wednesday, April 8, 2015, No Coupon Code Needed. Simply add them to your Ravelry cart and the discount will be applied at checkout.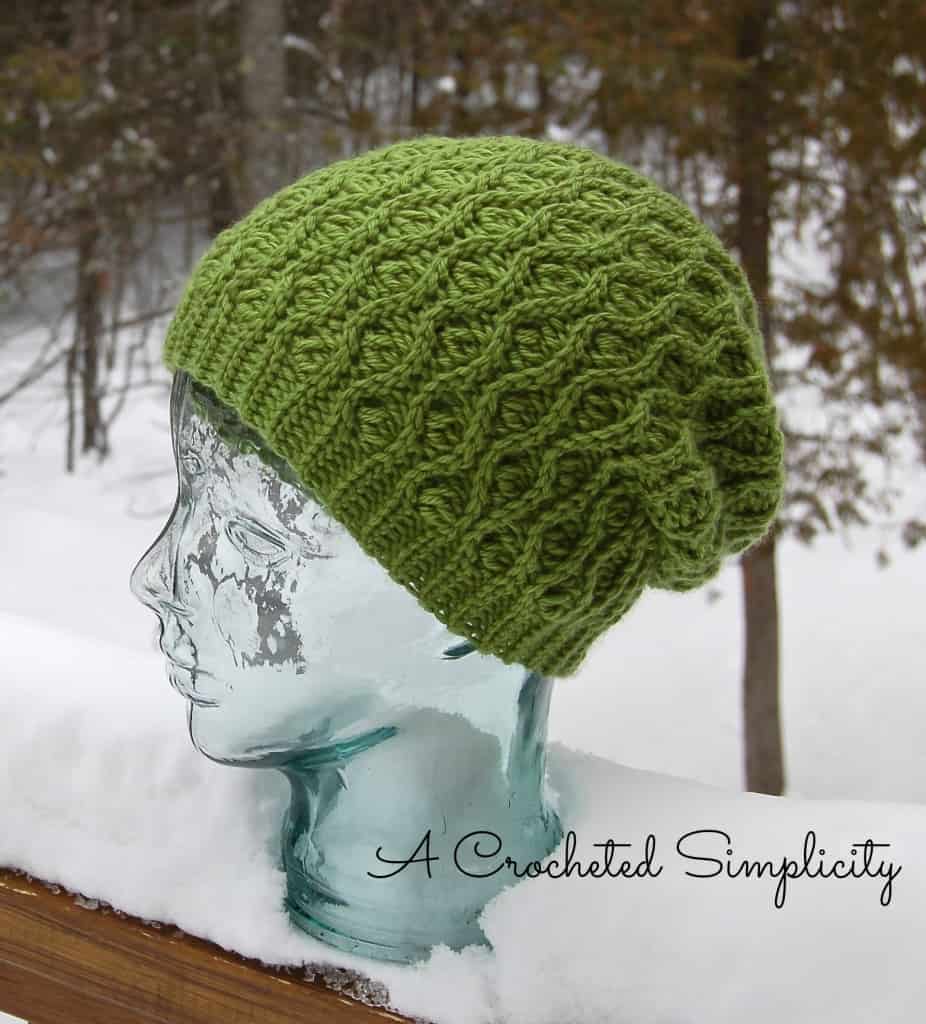 "Winter Waves" Reversible Beanie & Slouch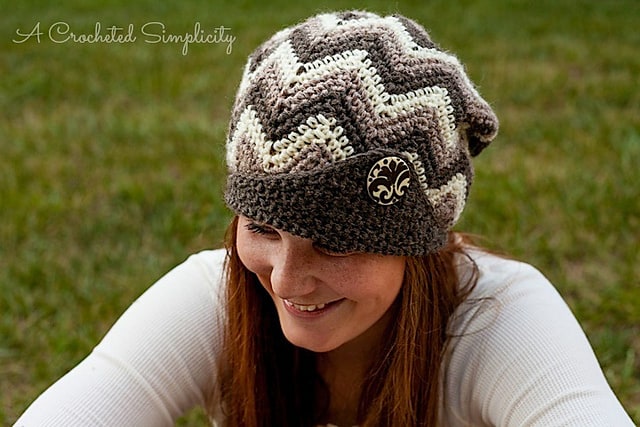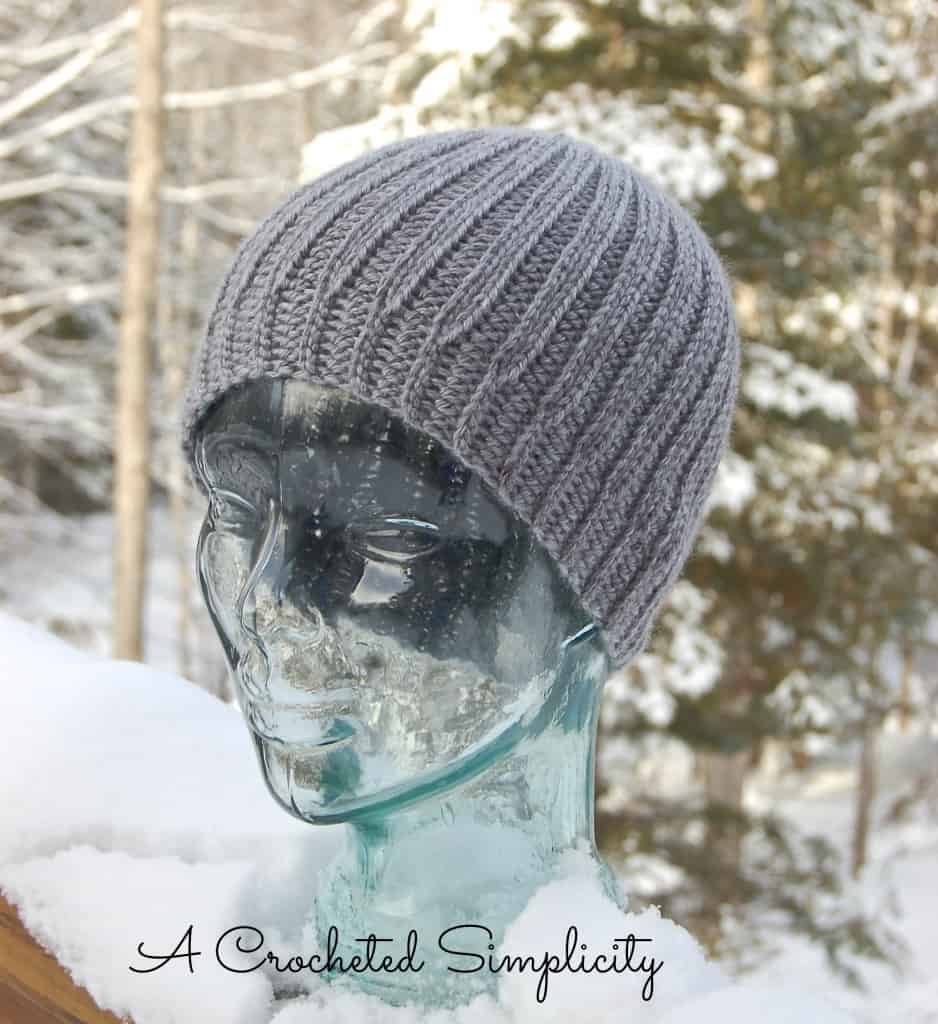 Men's Reversible Knit-Look Beanie
 If you haven't already, make sure to pop on over to www.designwarschallenge.com to vote for your favorite design!
My "Southern Charm" Cabled Cardigan will be available for purchase on Thursday, April 9, 2015.