Most of my designs are self-published. However, the following is a compilation of the magazines, books and pattern packs that I have had designs published in. They are listed in order from most recent to oldest.
*This page contains affiliate links.
---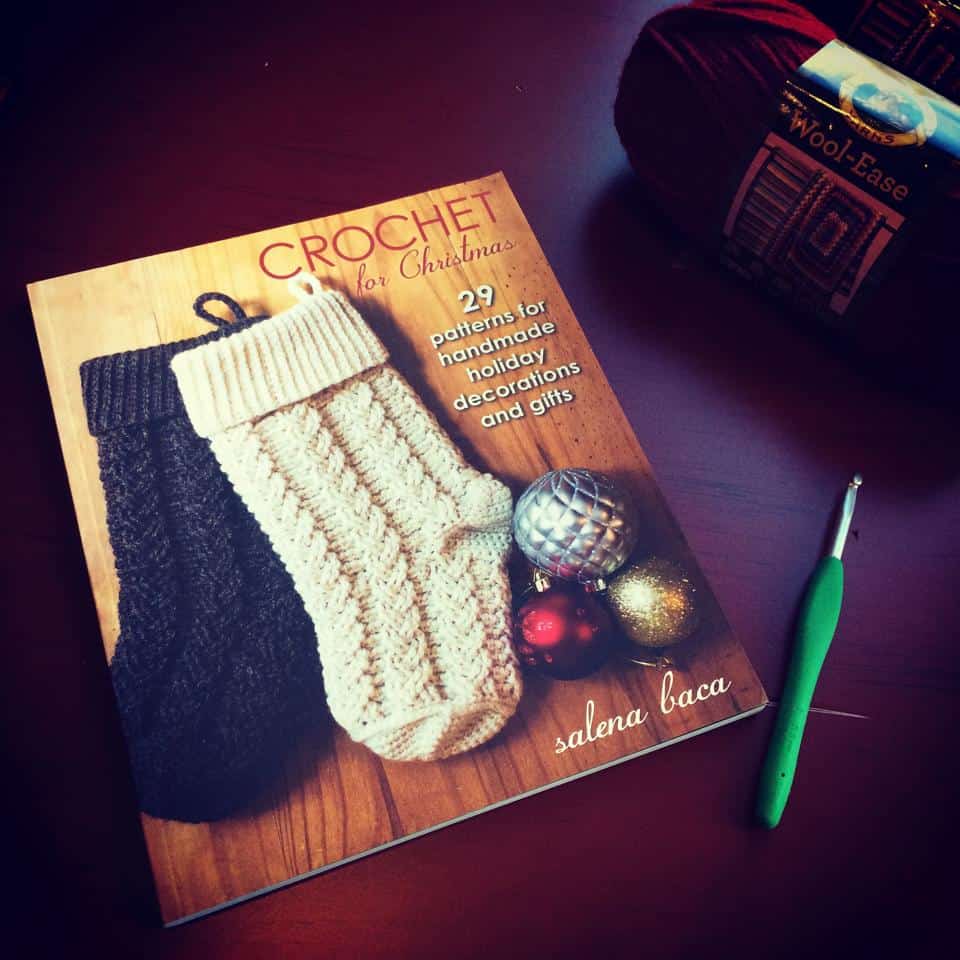 Crochet for Christmas: 29 Patterns for Handmade Holiday Decorations and Gifts is a collaborative book compiled by Salena Baca from Design Wars and is available for purchase on Amazon! It includes 29 designs from several of the Design Wars Alumni, myself included. And LOOK! One of my designs made the front cover! 😀
---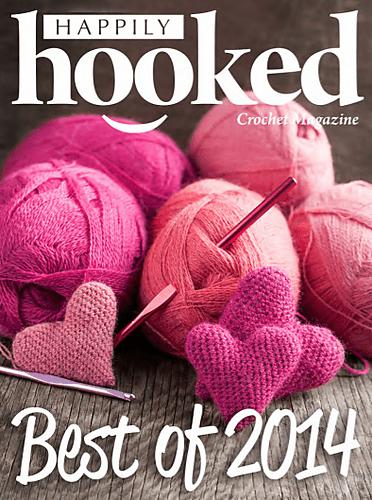 Happily Hooked Magazine's 1st Annual e-book, The Best of 2014. This is a compilation of 21 of the reader's favorites from Issues 1 thru 9. My "Autumn Harvest" Wine Tote is included in this great publication! The e-book is available here via Ravelry: e-Book
---
"Winter Poms" Doll Hat published in Happily Hooked Magazine, Issue #10, January 2015.
The pattern is will be available in my shops by March 1, 2015.
---
"Chasing Chevrons" Page Hugger published in the Happily Hooked Magazine's Awesome Accessories e-Book from fall 2014.
The pattern is now available in the following shops:
Website, Ravelry
---
"Autumn Harvest" Wine Tote published in Happily Hooked Magazine, Issue #6, September 2014
The pattern is now available in the following shops:
Website & Ravelry
[/vc_column_text][/vc_column][/vc_row][vc_row][vc_column width="1/1″][/vc_column][/vc_row]