Versatility is the spice of life, right? Well, it is when it comes to crocheted accessories. 😉 The more looks you're able to achieve with just one piece, the more opportunities you have to show off your hard work! Wait! Did I just say "hard work"? I meant talents, yeah, the more opportunities you have to show off your talents because this piece isn't hard…it's pretty darn easy and lots of FUN! 🙂 (click any of the photos to be taken to the Ravelry listing)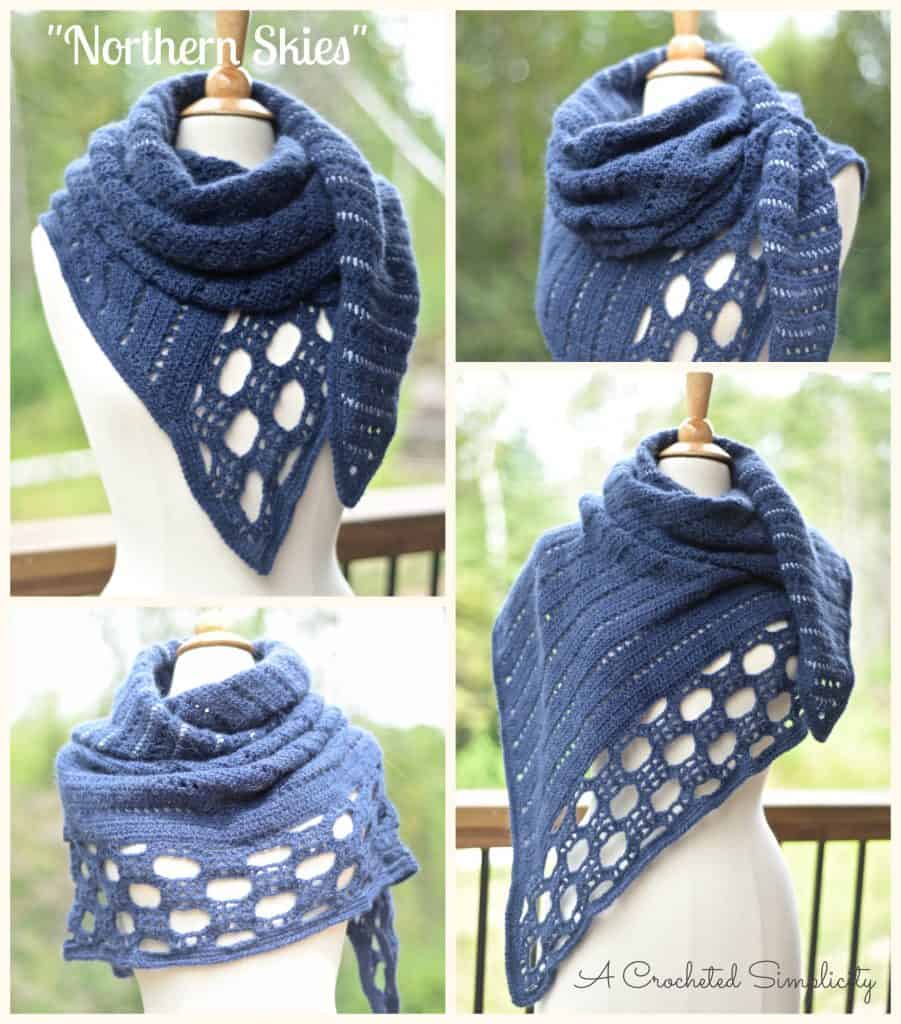 The above collage shows just a few ways I was able to style the "Northern Skies" Convertible Scarf & Wrap on Mandy (yes, I name my mannequins…Fun Fact: Mandy is a Medium, hence the reason her name begins with a M..LOL).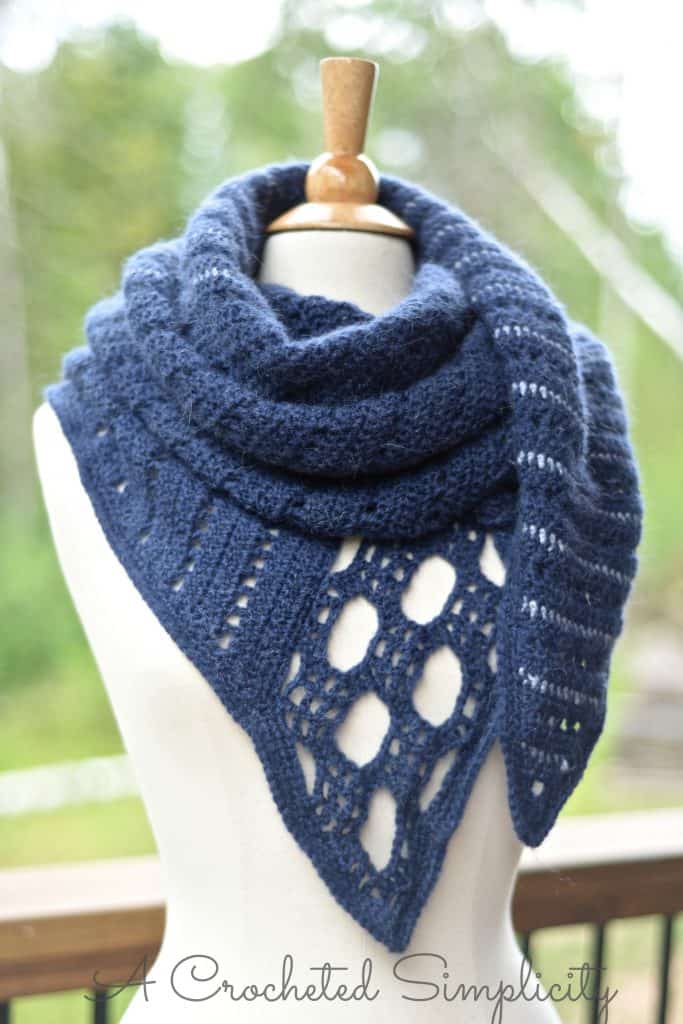 Although there are several ways to style this great piece, the above photo is my absolute favorite! It's still summer, but fall is just around the corner and Mandy will have to share her fabulous neckwear with me, but no worries, I have another design in the works that she can borrow for a while. 😉
Let's chit chat a bit about the yarn!
For this design, I used a yarn by Premier Yarns: Deborah Norville's Alpaca Dance. This yarn is classified as a worsted weight (4) yarn (I believe it's because of the halo of alpaca that it has making it just a tad thicker), BUT it really works up like a very light worsted or heavy DK. Because of this, the drape it lends to this scarf is dreamy. It is a 75% acrylic and 25% alpaca blend.
These are the 2 colors used in the sample in the above photos (*links below are affiliate links):
Deborah Norville Alpaca Dance in Blueberry
Deborah Norville Alpaca Dance in Silver Fog
The scarf itself takes less than 3 balls of this yarn if worked in a solid color, but I worked mine with a little accent of Silver Fog so I ended up purchasing 3 balls of Blueberry & 1 ball of Silver Fog.

This design is available in all 3 of my shops by clicking on the following: Ravelry, Etsy, or Craftsy.
*Take a class from our affiliates and learn how to add bling to your crochet projects!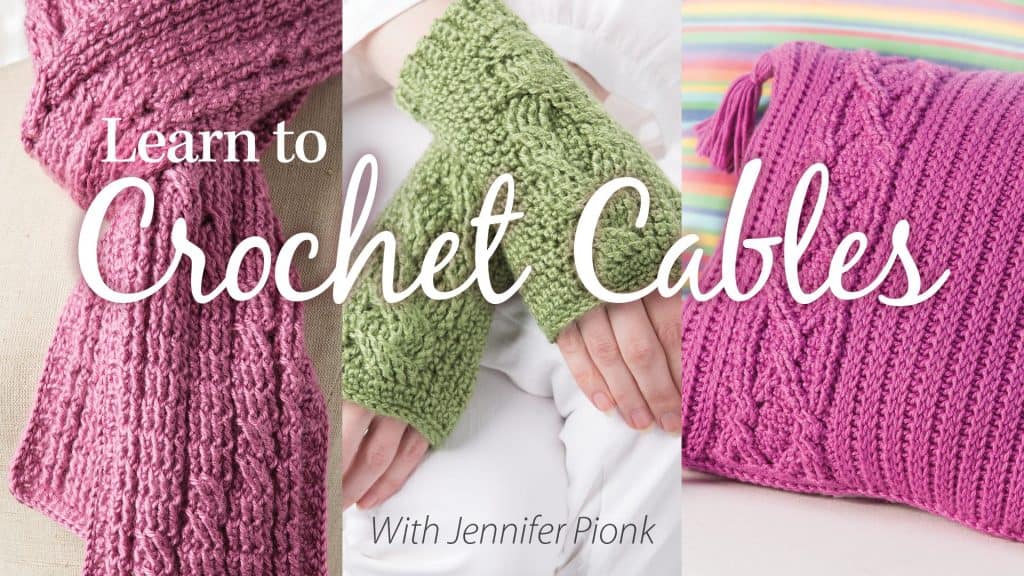 What colorway will you use to make yours? Or who will you make one for? I'd love to see your finished projects. Please share them with us in my Facebook Group: A Crocheted Simplicity Crochet Community.
Until next time….