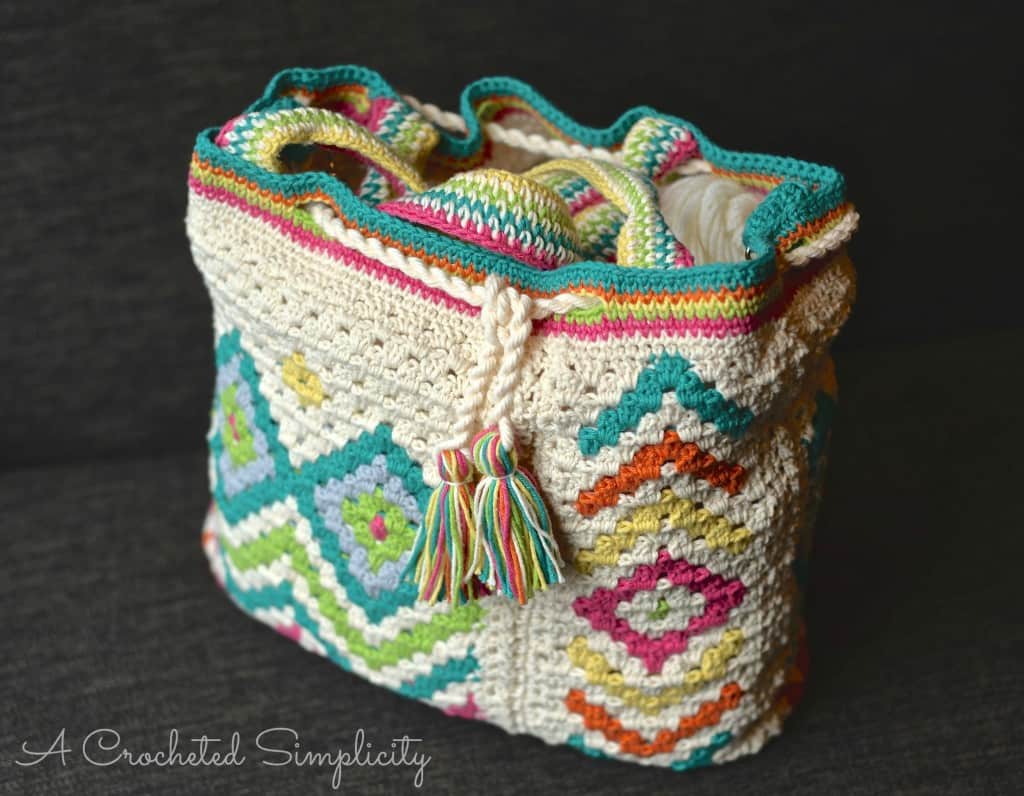 Inspired by the boho/gypsy craze, the "Boho Chic" Mosaic Tote Bag takes an old technique and puts a fresh spin on it. 😀 This is actually the very first piece I designed in this new line and is what inspired the other "Boho Chic" designs in my shop. 🙂
I recently found an awesome sale on Red Heart Yarn's Creme de la Creme cotton yarn so it was meant to be! This yarn is a worsted weight/4 100% cotton yarn and it's available is a large variety of solids and variegated colors!
I have really enjoyed coming up with several boho crochet designs to add to my shops this fall. I love the style, the color, the endless opportunities to embrace the happy hippy in me, but most of all, the uniqueness in each piece.
*Take a class with our affiliates to learn how to add beads to your crochet projects and add a little boho charm!
The "Boho Chic" Mosaic Tote Bag is perfect for a variety of things, but this bag is my new project bag and it's already packed with a few projects I'll be taking with me tomorrow as I head downstate to visit my sister....I'm a night owl and always take projects to work on until I finally fall asleep. 😉
You can grab a copy of this design in any of my 3 shops, simply click on the shop name to be taken directly to the listing in that shop. ---> Ravelry | Craftsy | Etsy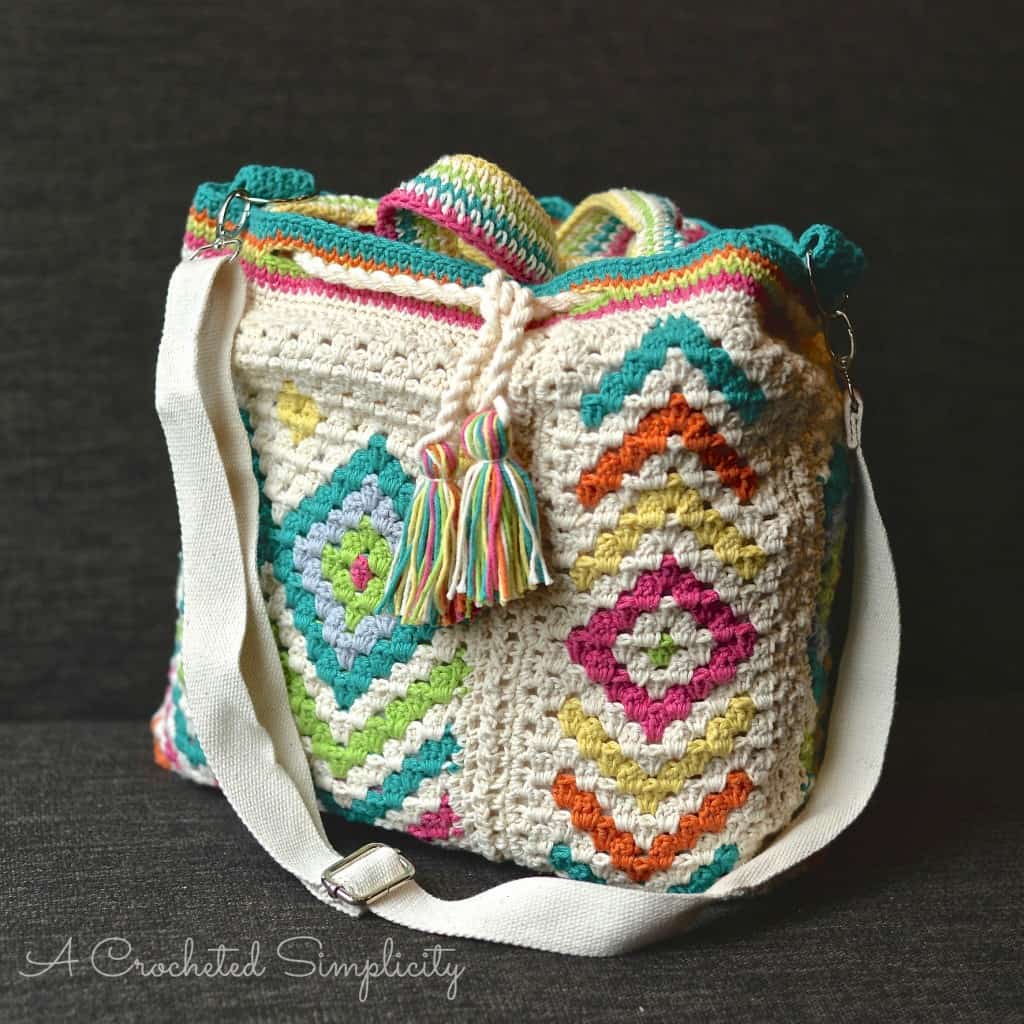 This bag was designed to have short handles that tuck inside and out of sight if you'd like to use a longer cross body strap. Instructions are included to make both, but if you prefer a canvas cross body strap, you can pick one up from our affiliates here: *
The tote is the 6th design in my "Boho Chic" line. Here are the others in case you missed them! 🙂
As always, I'd LOVE to see your finished projects! Please feel free to share them to my Facebook page!
This post contains affiliate links.
Happy Crocheting!