Do you love the comfort of an oversized sweater, but are intimidated by garments? The Celesse Cabled Cocoon Sweater is the easiest garment you'll ever make yourself and it's OH SO cozy! 😀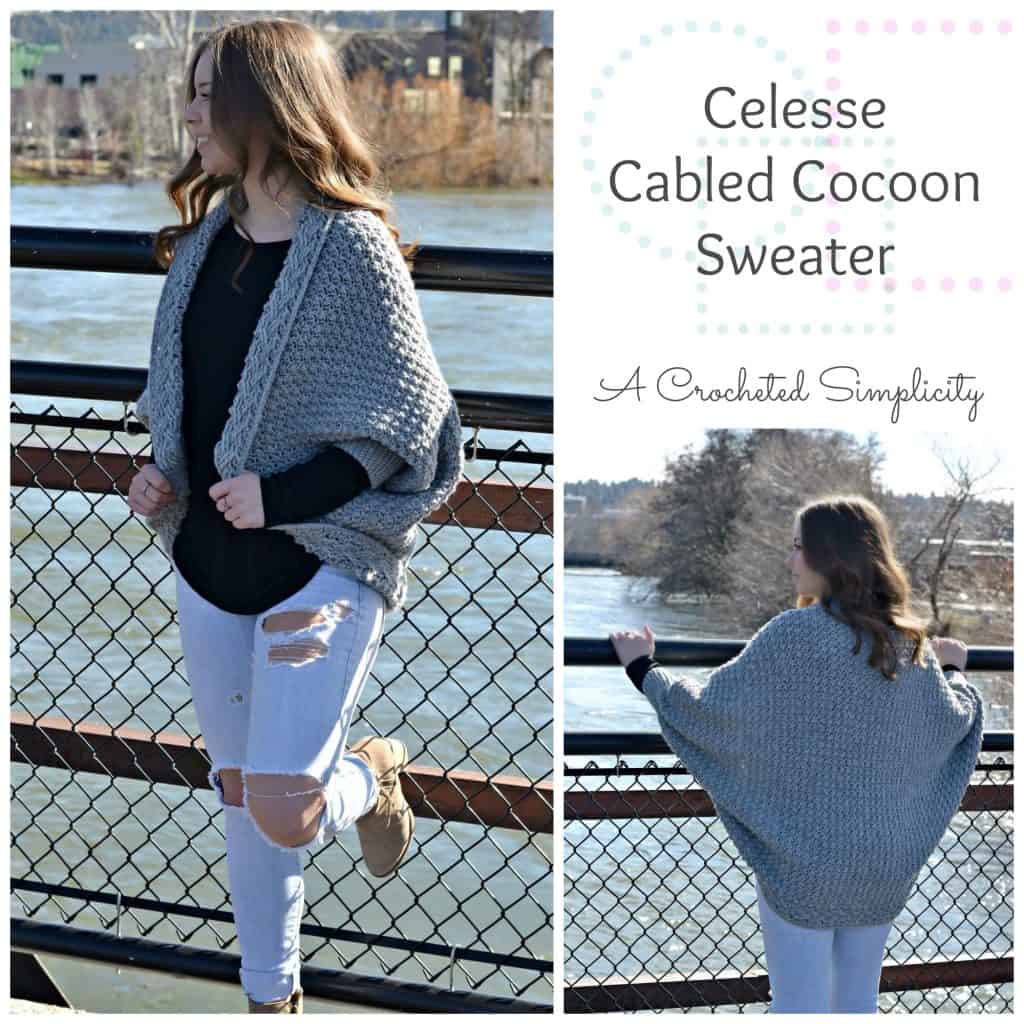 Let's chat a little about the Celesse Cabled Cocoon Sweater!
The construction of this sweater is really simple and something that a confident, advanced beginner (comfortable with reading crochet patterns) can complete. Unlike fitted garments, there's no shaping to worry about and while gauge is somewhat important, it's not crucial to be exact for this design (close works!).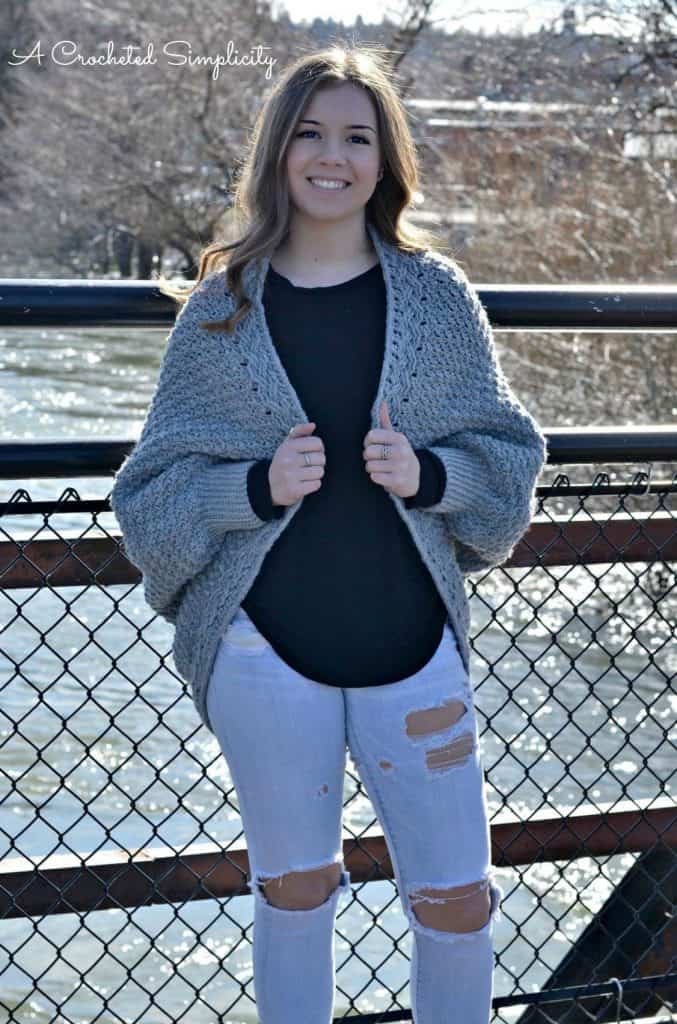 Customize it a bit to suit your style. Make it larger or smaller, with sleeves or without, longer or shorter sleeves…it's totally up to you! You can also wear it inside or out for two different looks! Right Side out shown in the photo above. Inside Out shown in the photo below.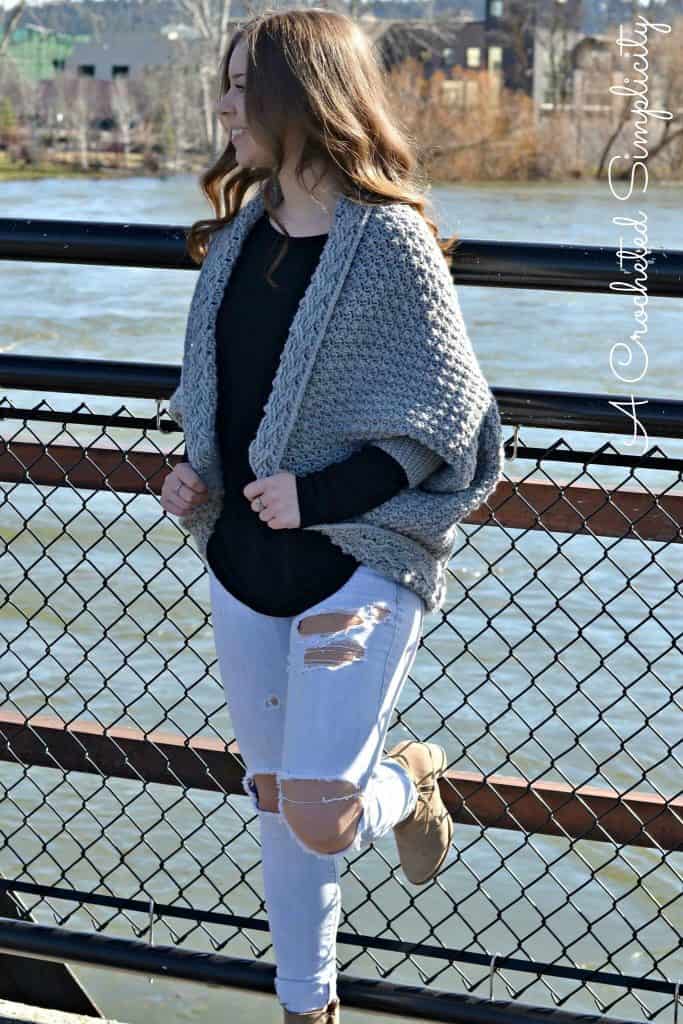 This sweater was designed with Lion Brand Wool Ease Worsted (the color in the sample is Grey Heather). Lion Brand Yarn's Wool Ease Worsted is an 80% acrylic, 20% wool blend and it is available in 26 gorgeous colors. The combination of the yarn, stitch pattern and hook size gives this sweater a wonderful drape making it an extra comfy garment.
*The yarn is available for purchase from our affiliates below: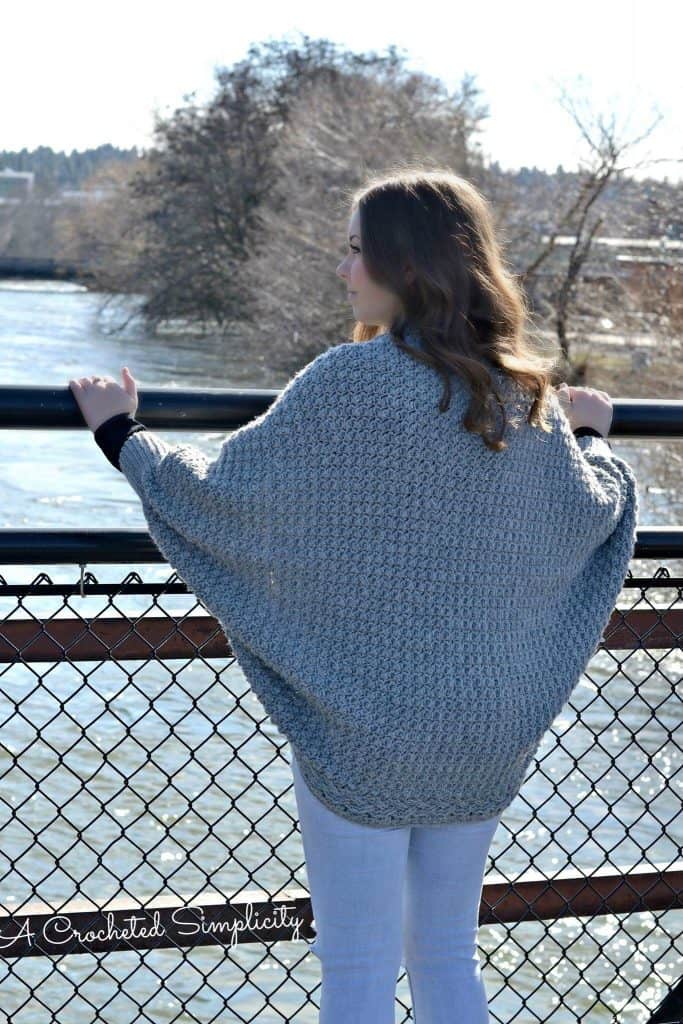 Check out the Ravelry projects as testers add their photos to see the sweater without the sleeve option. CLICK HERE to be taken to the Ravelry project's page.
---
Are you intimidated by crocheted cables? Would you love to learn? Take an Annies Video Class with me and let me ease your fears of crocheted cables! Click on the photo below to watch a free preview. You can also see the other 2 classes I have available! (affiliate link)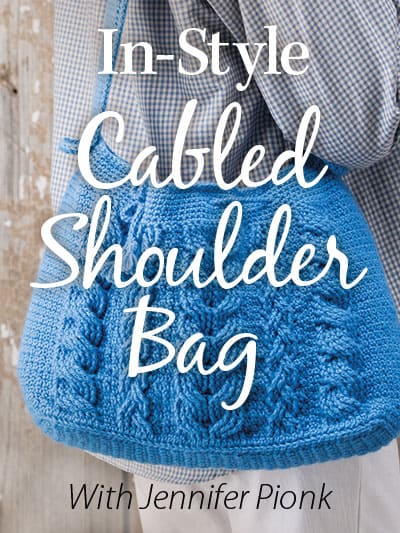 ---
I LOVE seeing your finished projects! Please feel free to share them in the A Crocheted Simplicity Crochet Community group on Facebook!
Happy Crocheting!