It's March and spring is here! The snow has all melted, birds are returning home, daffodils are blooming…. Who am I kidding, I live in Michigan's Upper Peninsula where we can expect the snow to stay through May and we don't truly feel like spring has sprung until June… but we wouldn't have it any other way. 😉
Because it's March, we are celebrating National Crochet Month…an entire month dedicated to our art, how awesome is that?! This March we celebrate with the 5th Annual NatCroMo Blog Tour, hosted by our friends Amy & Donna over at Crochetville. The theme for this year's blog tour is "Glamping". Make sure you pop on over to Crochetville so you don't miss out on any of the great promotions! (keep on reading to find out all about my new free pattern and promotion)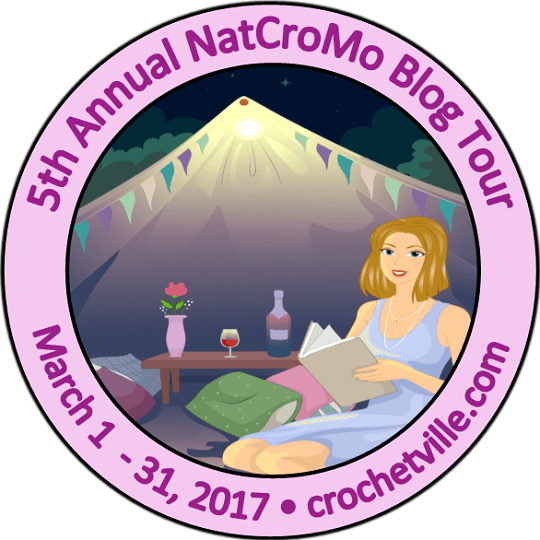 Since this is my 3rd year taking part in the blog tour, I thought I'd share a New FREE Crochet Pattern and a special discount code for my Ravelry shop! Use Coupon Code: NatCroMo to receive 50% off your entire purchase thru Saturday, March 25, 2017. CLICK HERE to be taken to my Ravelry Shop. *Excludes already discounted designs such as new pattern release sales.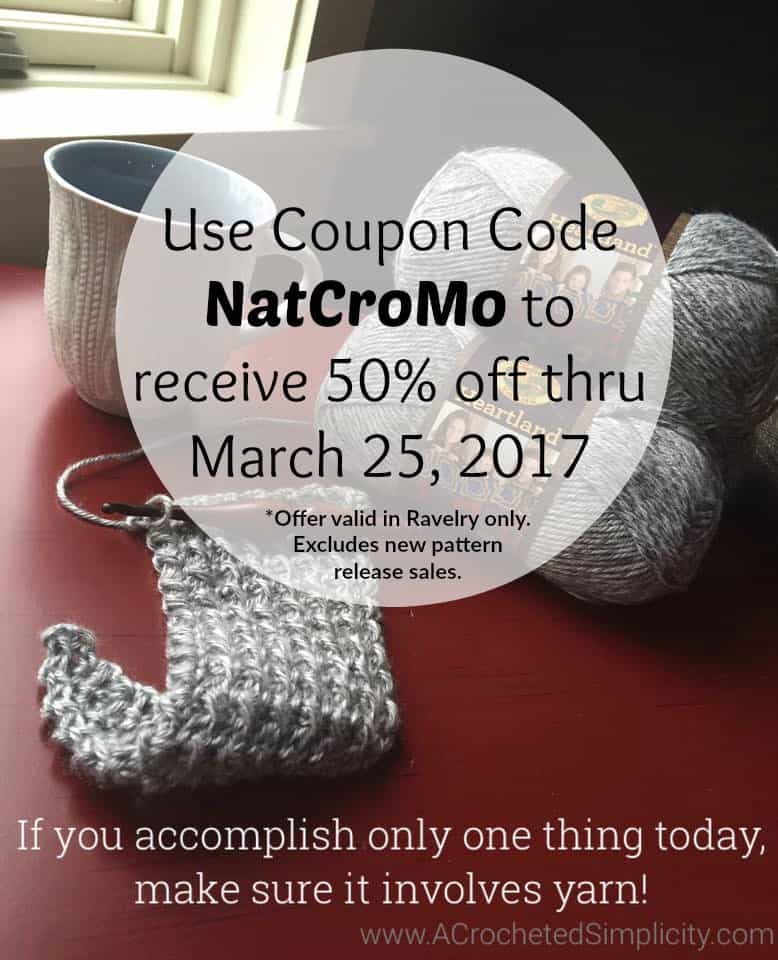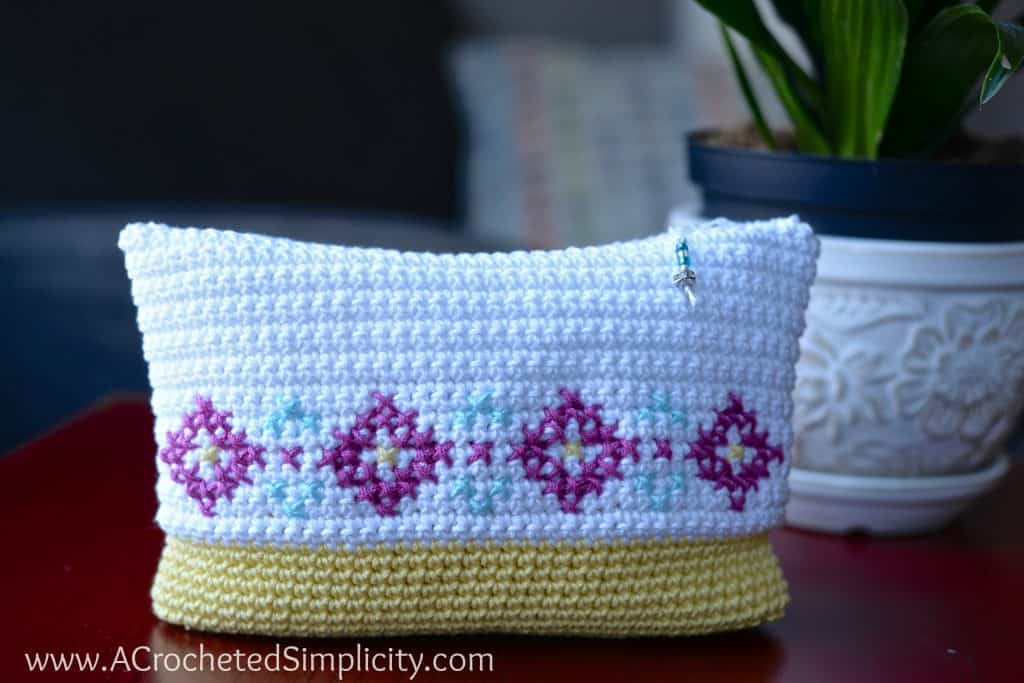 ---
Are you intimidated by crocheted cables? Would you love to learn? Take an Annies Video Class with me and let me ease your fears of crocheted cables! Click on the photo below to watch a free preview. You can also see the other 2 classes I have available! (affiliate link)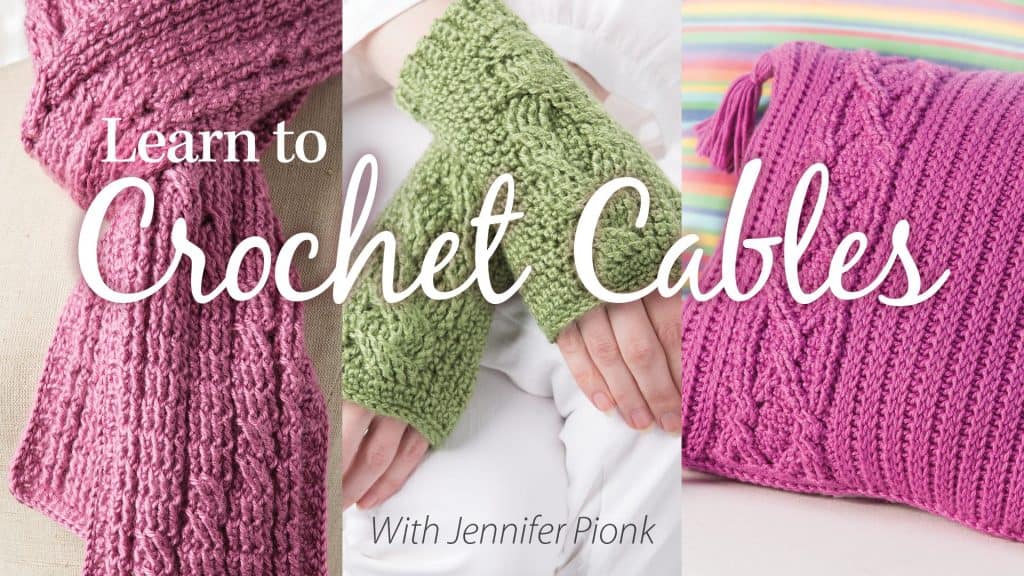 ---
Thanks for stopping by on one of your blog tour pit stops. I hope you enjoy the free crochet pattern and will share your finished projects with us in our Facebook Community Group HERE–> A Crocheted Simplicity Crochet Community Group.
Happy Crocheting!