*This post contains affiliate links.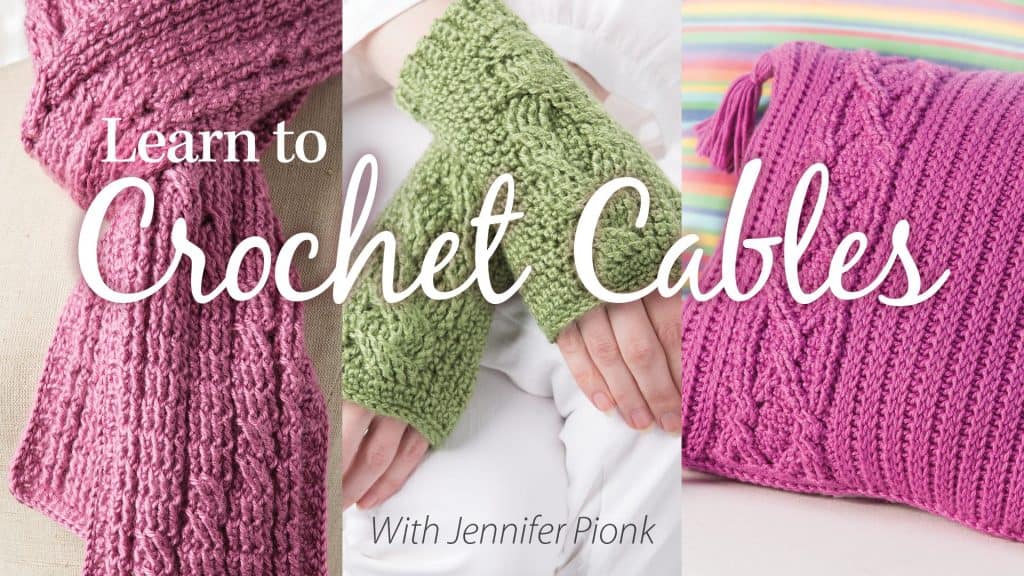 I'm super excited that I'm FINALLY able to share this with all of you! For the past 14 months I've been working with Annies on a series of 3 video classes and today the very first one (Learn to Crochet Cables) went LIVE! I was so excited that I almost skipped my morning walk, but decided against it... I just walked faster today. 😉
If you've been following me for a while now, you know all about my love for crochet cables. Over the past few years, I've discovered that many of you love them too, but are intimidated by them. With this class, I hope that you'll feel confident enough to step out of your "crochet comfort zone" and allow me to teach you all about cables so you can add this fabulous technique to your crocheter's toolbox.
I'd love for you to take a peek at the free promotional video & introduction so you can get a feel for what is included in this class. Simply click on the photo below to be taken to the class listing where you can learn more: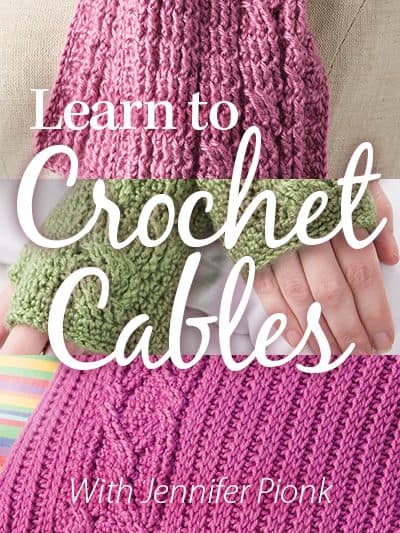 The second of 3 cables video classes I filmed is the Modern Classic Cabled Afghan. Click on the photo below to watch a free preview. (affiliate link)
And lastly, the In-Style Cabled Shoulder Bag. Click on the photo below to watch a free preview. (affiliate link)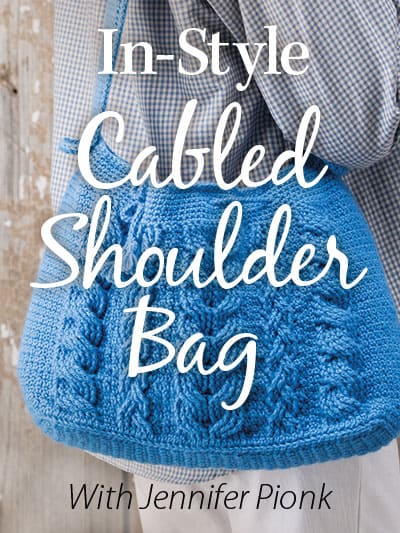 ---
While I was in Berne, IN for filming this summer I had the opportunity to meet and spend time with Sarah Zimmerman from Repeat Crafter Me! She was there filming a class with Annies as well! See the photo below for more info about Sarah's new class, Learn Corner-to-Corner Crochet!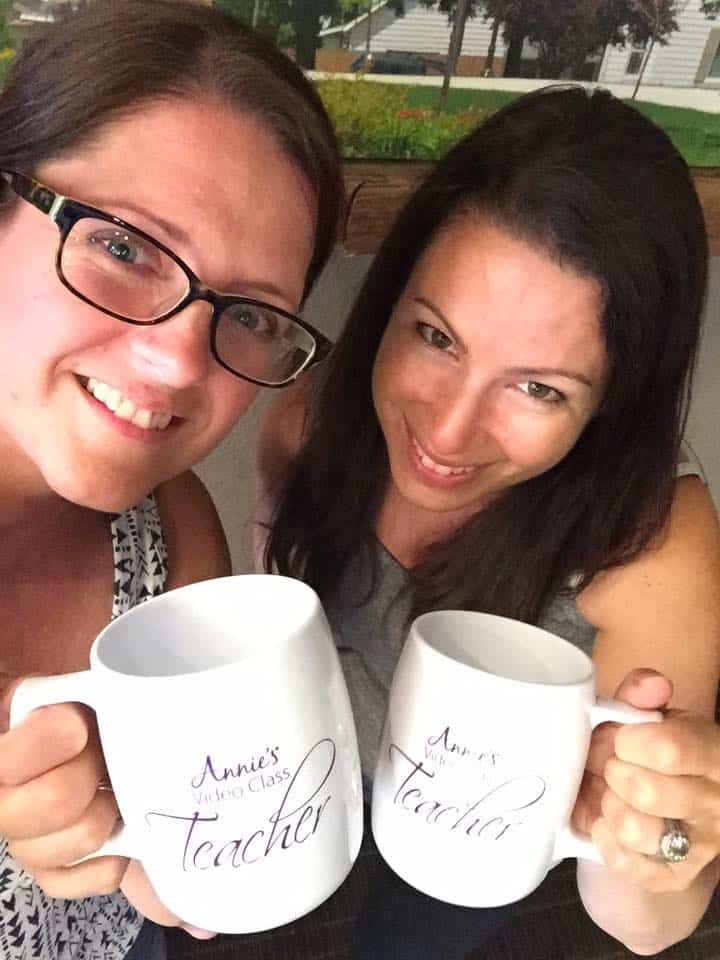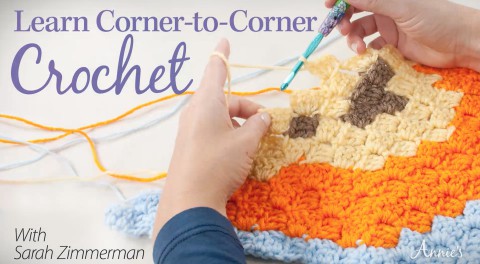 Happy Crocheting!