Joining new yarn with a single crochet (sc), half double crochet (hdc) and double crochet (dc) are techniques that you'll find in most, if not all, of my designs. These techniques keep your stitches more uniform than joining new yarn w/ a sl st and chain. There are several instances in which these are helpful, but the following are a couple of the most common:
Instead of slip stitching "X" sts over to a designated st, fasten off, weave in ends and then join w/ a sc/hdc/dc in that st.
When making an earflap hat, some patterns will have you fasten off after working the beanie and then join in a specific stitch to work each earflap.
Joining yarn of a new color.
---
Join New Yarn w/ a Single Crochet (sc)
Step 1 (photo above left): Begin by placing a slip knot on your hook.
Step 2 (photo above right): Insert your hook into the designated stitch.
Step 3 (photo above left): Yarn over, pull up a loop.
Step 4 (photo above right): Yarn over, pull thru both loops on hook. Join w/ a sc complete.

---
Are you intimidated by crocheted cables? Would you love to learn? Take an Annies Video Class with me and let me ease your fears of crocheted cables! Click on the photo below to watch a free preview. You can also see the other 2 classes I have available! (affiliate link)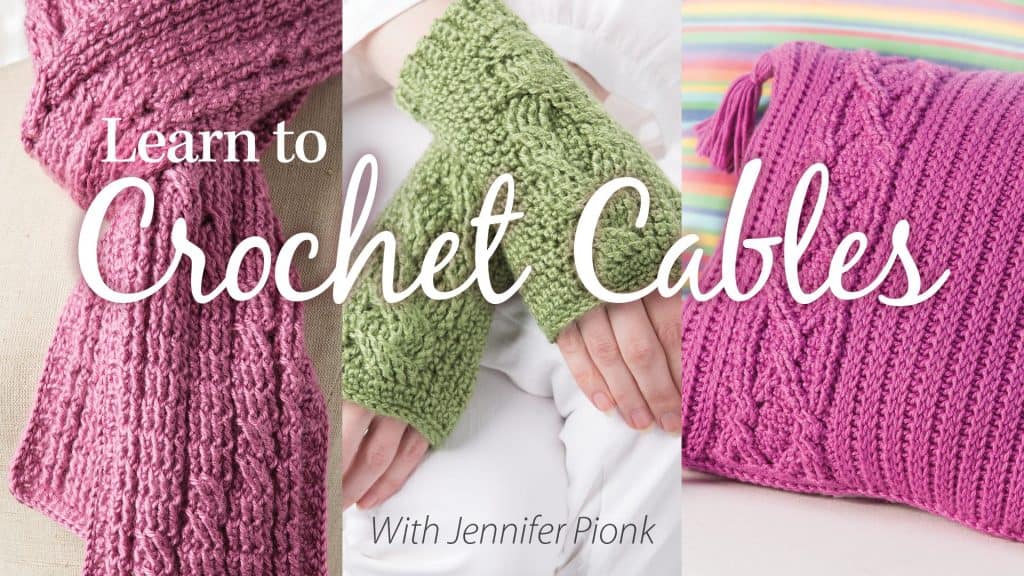 ---
I LOVE seeing your finished projects! Please share them with us in the A Crocheted Simplicity Crochet Community group on Facebook!
Happy Crocheting!