If you are a lover of all things emoji, then you will fall in love with Emoji Crochet by Charles Voth. Emoji Crochet contains 20 easy-to-make crochet patterns that will help you express your attitude and style. In this fun book you'll find a variety of projects ranging from accessories and clothing to home decor. It also includes 36 fun features that you can use to customize several projects to suit your own taste!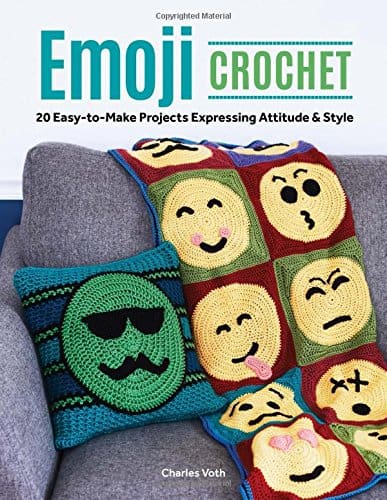 This post includes affiliate links. Material for this giveaway provided by Spring House Press. Although the book was provided to me by the publisher, free of charge, this review is based solely on my own opinions.
Read all the way through this blog post for your chance to win a copy of Emoji Crochet!
Emoji Crochet
The book kicks off with Acknowledgements by Charles where you are able to get just a small glimpse of all the working parts that come together to bring a book to life. We then quickly move on to a Table of Contents that includes thumbnail images of each project included in the book. As I sat reading, my 10 year old daughter kept pointing at the images and asking, "Mom, can you make me these? Oh, how about that?!" So needless to say, I see more Emoji Crochet in my near future. 😉
The Smelly Slippers and Kissy Pocket Scarf and Claire's favorites!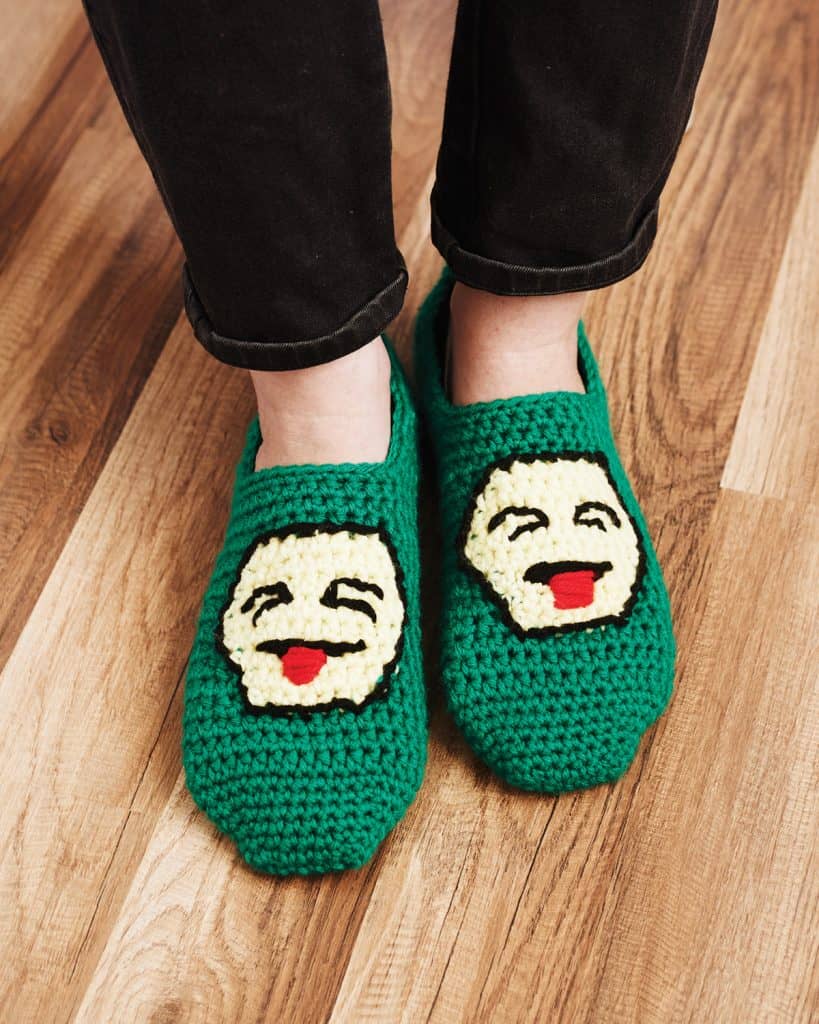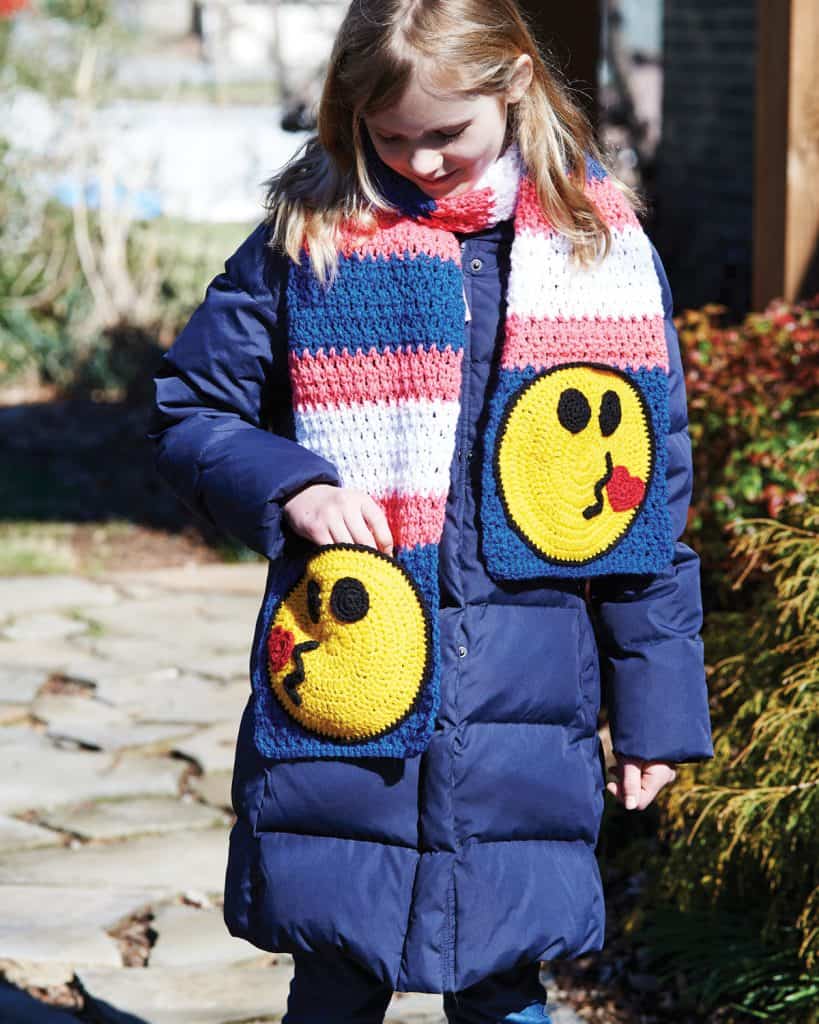 Crochet Stitches and Techniques is the next section you'll run into and what a fabulous section it is! This section is 8 pages long and filled with fantastic illustrations for every single stitch used in the book. Have you just recently decided to teach yourself to crochet? This section provides the basic stitches and techniques you need to succeed at Emoji Crochet!
The next section we come across is the Adding Faces to your Projects section. There are 36 different facial features that you can use to add to several of the projects in the book to give them a custom look. Here are a couple of the projects that you can change up and personalize!
Brainiac Bag & 25's a Crowd Blanket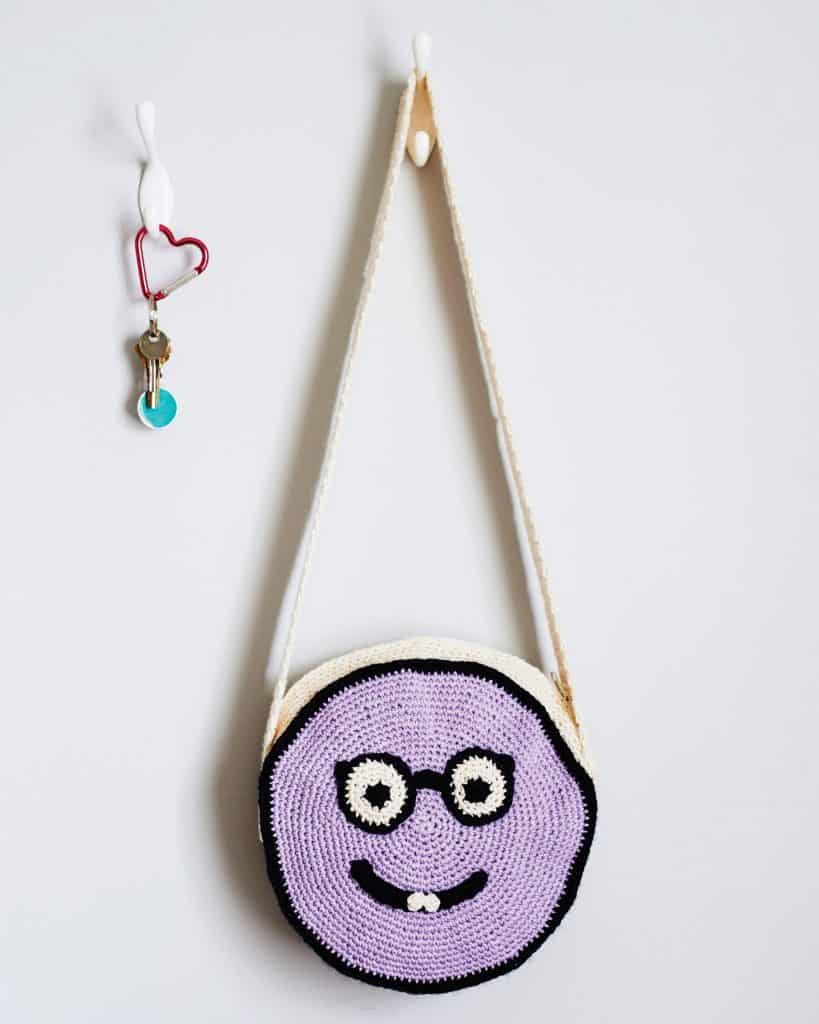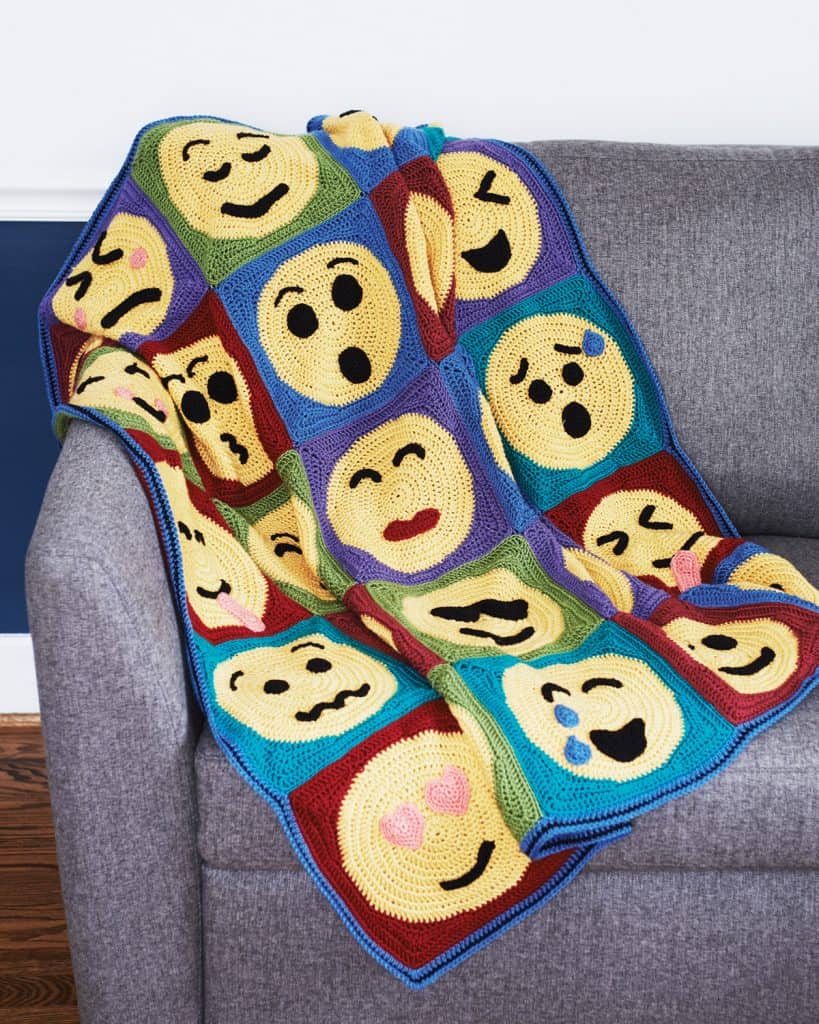 In the sections to follow, Home Decor, Clothes, and Accessories, you'll find a little bit of everything for everyone. From decorative throw pillows to an ottoman, from a baby bib to slippers, and from earrings to a hacky sack, you're sure to find something for every emoji lover you know!
Lastly, I'll leave you with my favorite project from Charles' book, the Big Grin Hoodie. How F-U-N is this?!?! 😀
I hope my review has persuaded you to add Emoji Crochet to your Christmas wish list this year, let everyone know it's available on Amazon (unless you're the lucky winner of the copy I get to give away!). Also, it would be grand if you could stop by and thank the folks at Spring House Press for sponsoring this giveaway!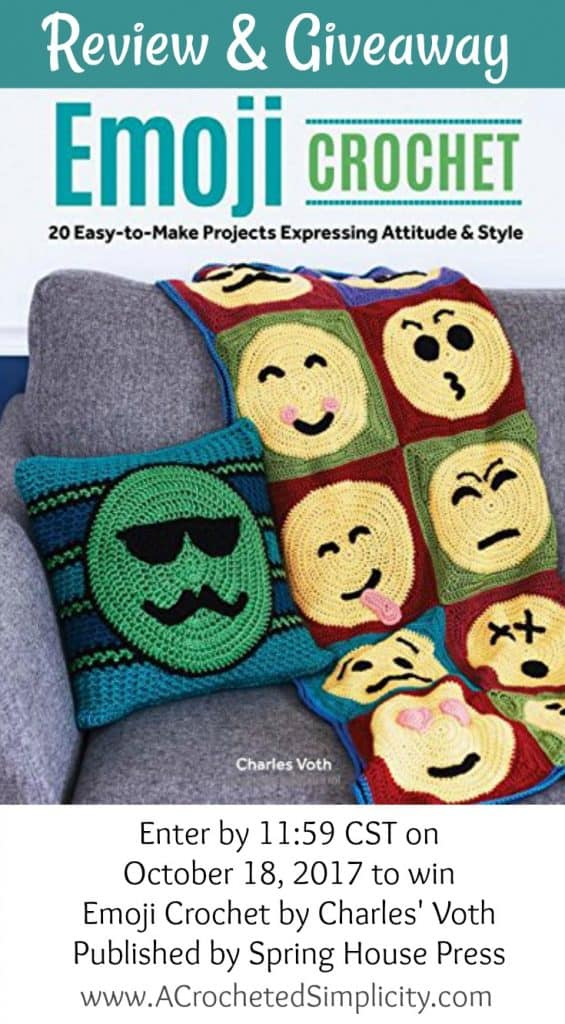 Congratulations to our Winner!!!!

This Emoji Crochet by Charles Voth Giveaway is open to readers in the U.S. and Canada only, except void where prohibited by law. To win, enter by 11:59pm CST on October 18, 2017, using the Rafflecopter widget below. One lucky winner will be randomly drawn from the entries received. The winner will receive (1) copy of Emoji Crochet by Charles Voth, prize courtesy of Spring House Press.
If you would like to grab your very own copy of Emoji Crochet by Charles Voth, you can make your purchase through Amazon!
---
Stop on over and join us in the ACS Crochet Community Group on Facebook for crochet alongs, giveaways, and more!
Happy Crocheting!