Congratulations to: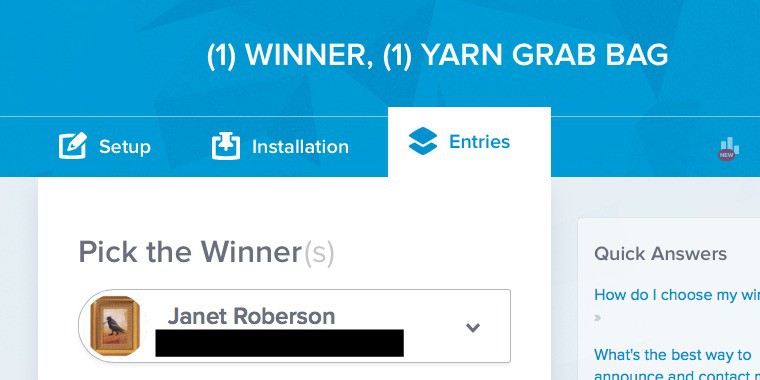 Please send me a private message on my Facebook Page to claim your prizes! 😀
---
GIVEAWAY HAS ENDED~ Daily Giveaway ~ Sunday, October 11, 2015: Would you like to Win a Yarn Grab Bag from A Crocheted Simplicity? The yarn grab bag will be a variety of at least 3 skeins of yarn from my personal yarn stash. 🙂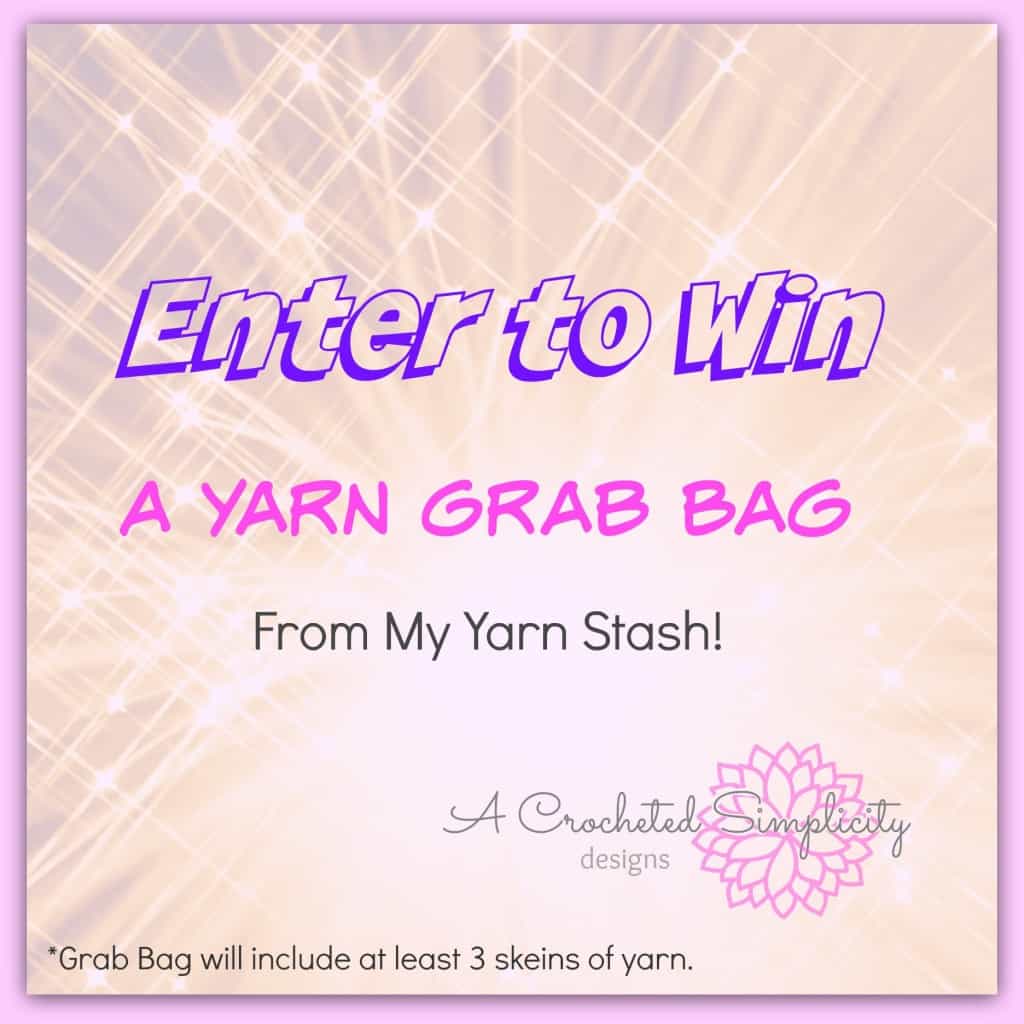 *(1) Winner will be drawn Monday morning around 8am CST and announced here on the blog.
---
Have you Entered to Win the Grand Prize yet? You can enter daily thru TODAY!!! 😀 Click on the graphic below OR click here —> Grand Prize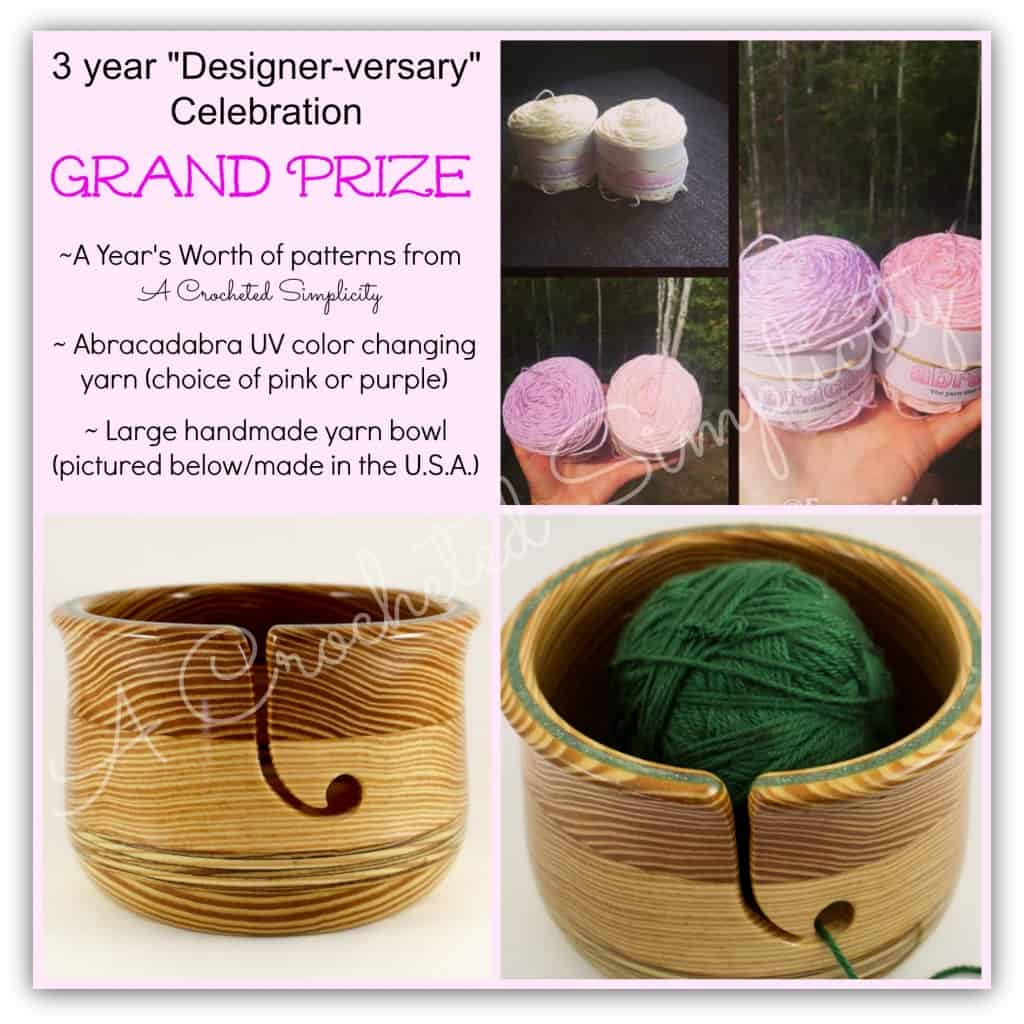 *Winner will be drawn around noon on Monday, October 12, 2015 and will be announced here on the blog.
Happy Sunday & Good Luck!