How well do you know A Crocheted Simplicity designs? Will you know them all without looking them up, or will you have to have a little assistance from the Ravelry listings? No matter how you find all of the answers, I hope you enjoy this crochet crossword puzzle. 🙂
If you need finding some of the answers, just pop on over to my Ravelry shop where you can see all of the design names. Click HERE to be taken to my Ravelry shop!
Check out these great finds from our affiliates!
Crochet Crossword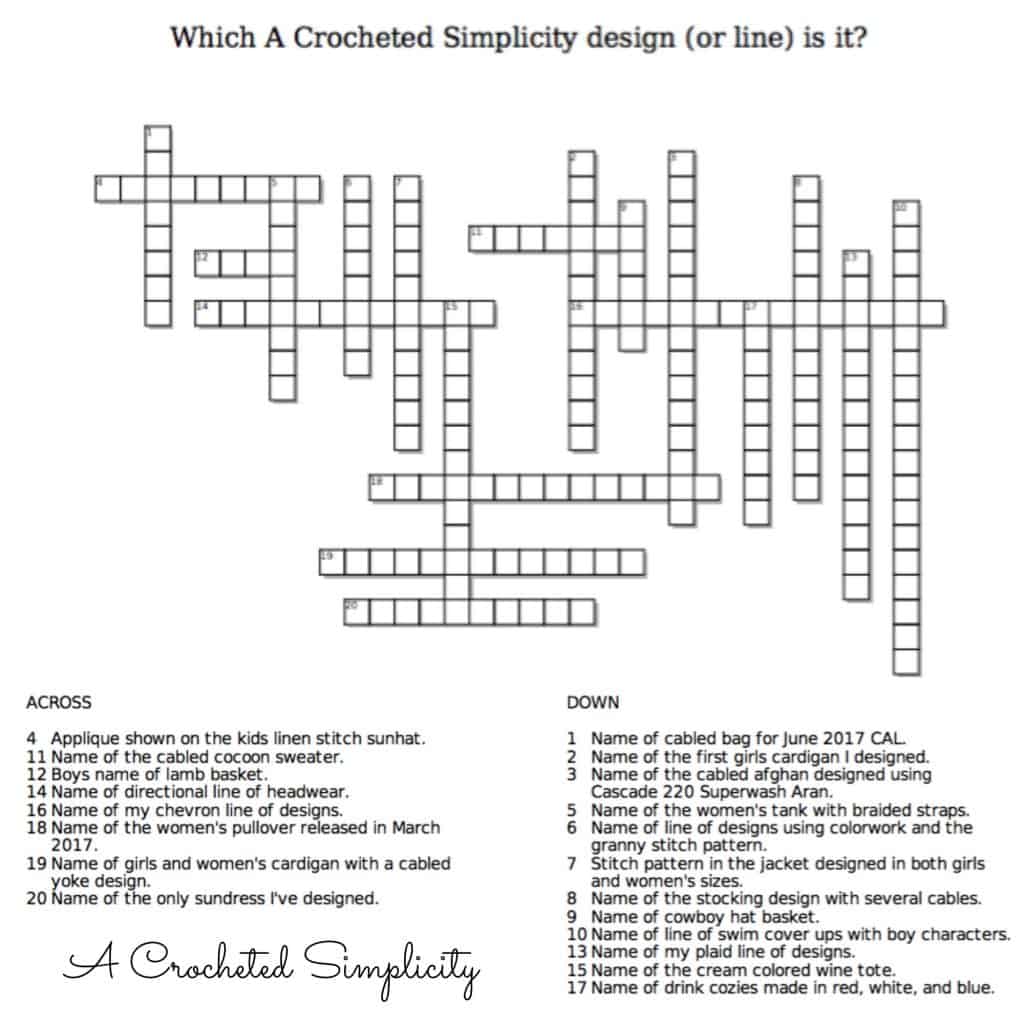 Happy Crocheting!