A little over a year ago, my friend Marly sent me a message late one evening. She asked if I would design a sweater for the launch of her brand new yarn line, Chic Sheep Yarn by Marly Bird! I was so excited and honored that she had asked me, I just couldn't believe it! I may have even let out a loud "squeeee" in excitement and then calmly responded back "That would be awesome!".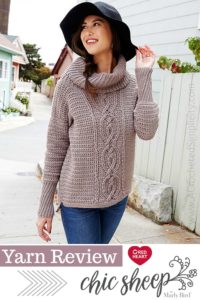 I laid awake the entire night. First, I had feelings of excitement, but then that excitement quickly turned into anxiety and thoughts of "What if she doesn't like my design?" seeped into my head. I then reassured myself that if she didn't trust me as a designer, she wouldn't have asked, right? After I reassured myself, I laid awake designing in my head for the remainder of the night.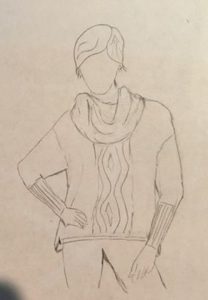 In the morning when I got up, I found my sketchbook and started the sketch you see above. I finished it, sent it off, then waited nervously for her response (which seemed like a very long couple hours lol). One thing I love about being an indie designer is that I design for myself and I design what I love. I'll complete a design and add it to my shops and if people love it, they'll purchase a pattern, but if they don't, I don't often hear from them. I felt like I had so much more riding on this design, but I never admitted that to Marly. 😉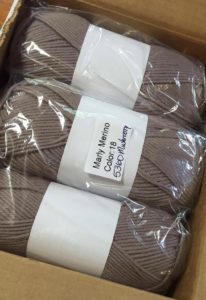 Then one day a box arrived and I'm pretty sure my first response was "It's SO squishy!" As you can see in the photo above, the yarn arrived with plain white ball bands. This was before they settled on the Chic Sheep name, color names, and before the final design of the logo. I absolutely LOVE what they came up with for all three!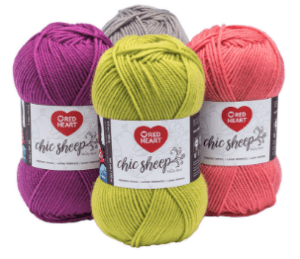 Chic Sheep Yarn by Marly Bird
Now let's talk about the yarn itself. Chic Sheep by Marly Bird is a 100% merino wool that is machine washable. That's right folks! Throw it in your washer on gentle cycle, then lay it flat to dry. I'm not a big fan of hand washing my garments so this machine washable yarn is right up my alley!
Now let's talk about the 24 amazing colors it comes in! It's such a beautiful range of colors, isn't it? There are colors that will appeal to everyone so you're sure to find the perfect color for any project. Which colors are your favorite? My personal favorite is the suede color we chose for the sweater I designed.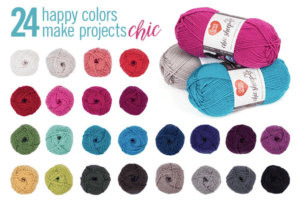 Lastly, let's not forget about the incredible stitch definition you get with this yarn! Just look at how crisp the cables are on the Entwined Chic Cable Sweater I designed. Isn't it amazing? The cables stand out from the fabric and don't get lost in the body of the sweater. If you'd love to make this sweater for yourself simply click on the photo below to be taken to the FREE CROCHET PATTERN on the Red Heart website.
After seeing a photo of the sweater, Marly asked if I would design a fun cabled hat with large poms. Below is the Entwined Chic Cable Hat. Click on the photo to be taken to the FREE CROCHET PATTERN on the Red Heart website.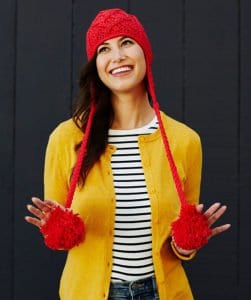 I hope I've convinced you to give Chic Sheep by Marly Bird a try for your next project. I promise you won't be disappointed!
This yarn is available for purchase through our affiliates below:
And if that next project happens to be an Entwined Chic Cable Sweater or Hat, I'd especially LOVE to see pics! Please share them with me in the A Crocheted Simplicity Crochet Community Group on Facebook!
---
Are you intimidated by knit-look crochet? Would you love to learn my tips & tricks? Take an Annies Video Class with me and let me ease your fears and help you increase your skills! Click on the photo below to watch a free preview. You can also see the other 4 video classes I have available!
---
HAPPY CROCHETING!