I can't believe it's been 8 days of fun already! 8 days packed full of FUN and celebration! I've really enjoyed this past week and my hope is that you all have too! 😀
If you'd like to continue to hangout with other like-minded, crafty individuals, come on over and join us in our new A Crocheted Simplicity Crochet Community group on Facebook. 🙂
Before we get to the winners, I have to send a HUGE THANK YOU to all of our great guest designers & artists this week and also our generous sponsors! Without them, this celebration would not have been as grand! 😀
---
Crochet-A-Long Winners
Our panel of judges chose 3 winners for each category. We tried our best to fit winners in the best possible categories even though they may have fit in several. This was a daunting task and every submission was gone over and over and over. Judging is NEVER easy and our judges wanted you to know that EVERY submission was great and they wished they had enough prizes to hand out to every single one.
Every Participant who completed their project on time will receive (1) pattern of choice from A Crocheted Simplicity. To claim your award please send me a message on Facebook that includes your Ravelry username (or e-mail address) and your pattern of choice. Please allow me some time to go thru all of the messages and get your pattern sent out to you.
---
Congratulations CAL WINNERS!!!
The following collages show the Winners in each category. Prizes won are listed below each collage. Winners please send me a private message on my Facebook page to claim your prize!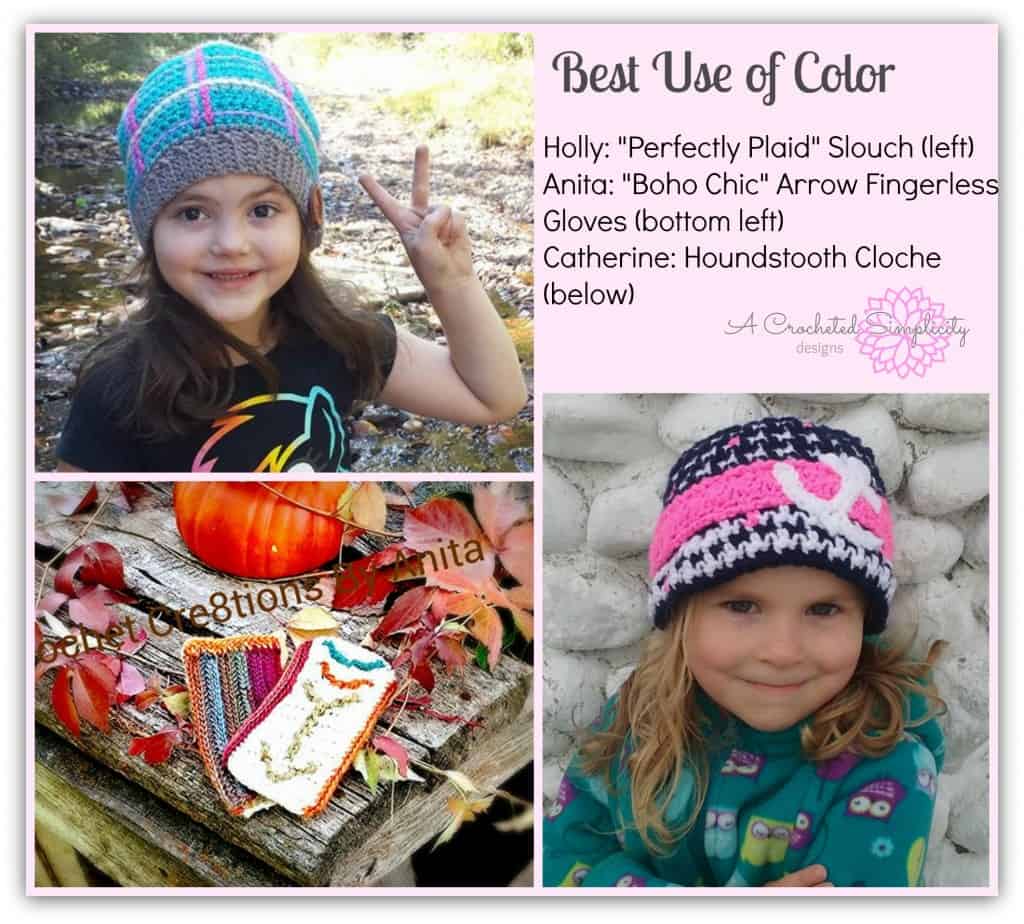 Prizes: Holly (Crochet for Christmas Book); Anita (Yarn from The Sheepish Hooker); Catherine (Baby's Inspiration Crochet Hook)
---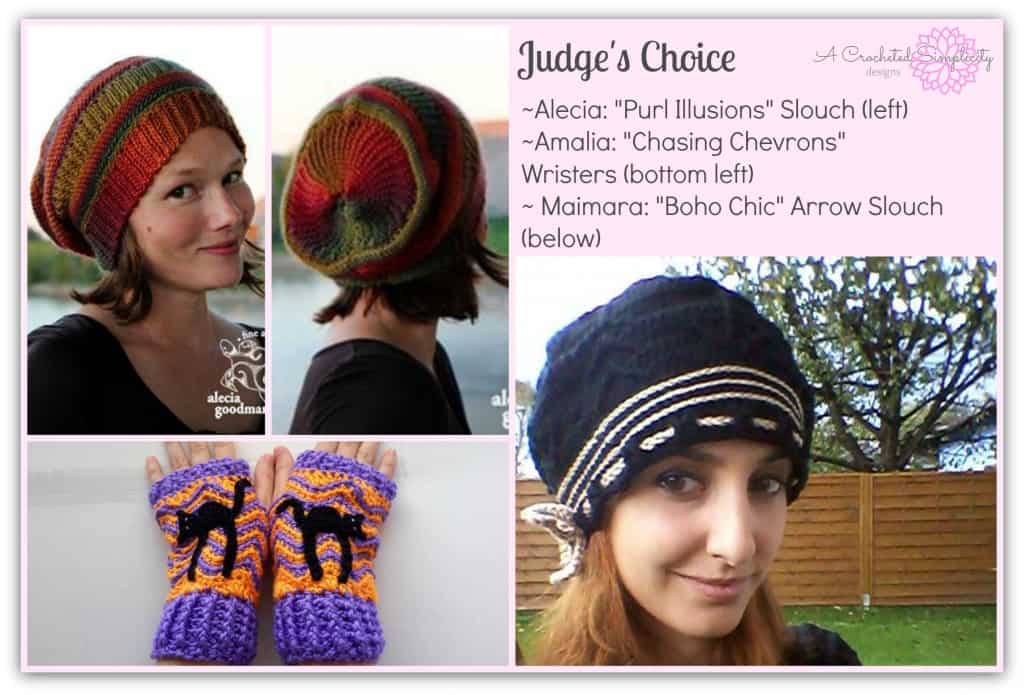 Prizes: Alecia (Crochet Hook from MadMadMe); Amalia (Crochet Hook Case from As U Wish Embroidery & Crafts); Maimara (Crocheted Tape Measure)
---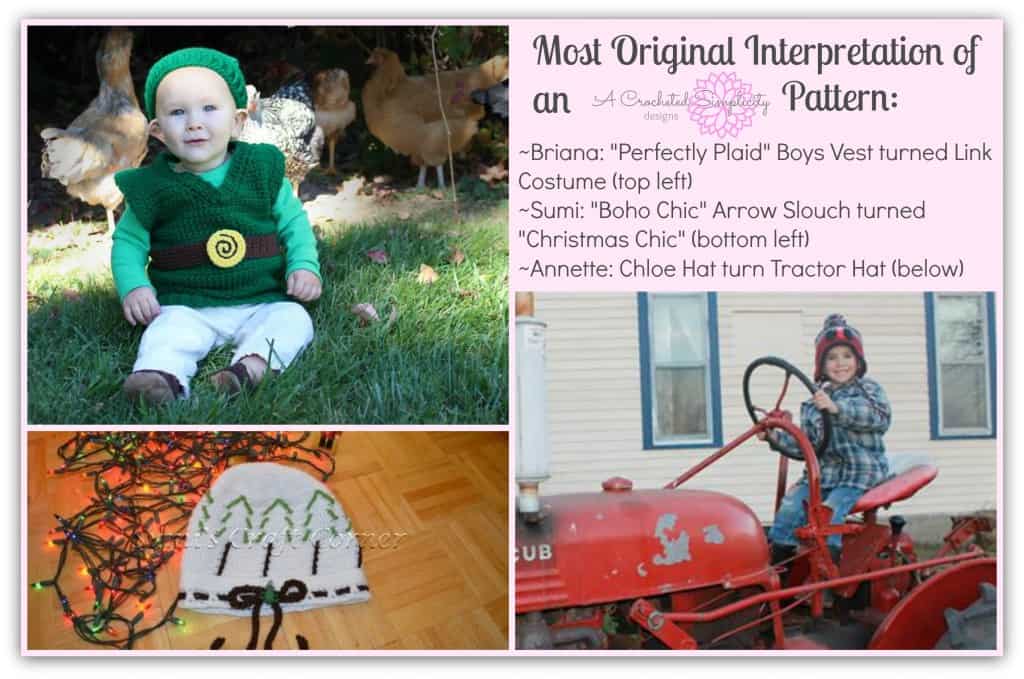 Prizes: Briana (Stitch Markers from Baby's Inspiration); Sumi (Shimmery Yarn Baby Yarn from my stash); Annette (Clay Sheep WPI Tool)
---
Additional Categories
We had SO many participants (55 to be exact) that we just had to add a couple more categories! There are several who we thought "Tackled A Beast" of a project for a 1 Week long CAL and also those who submitted multiple projects. We did quick random drawings for all those participants who fit into these two categories.
Each Winner in these next 2 categories will receive an additional (1) pattern of choice from A Crocheted Simplicity (so if you are a winner, please message me with both of your pattern choices).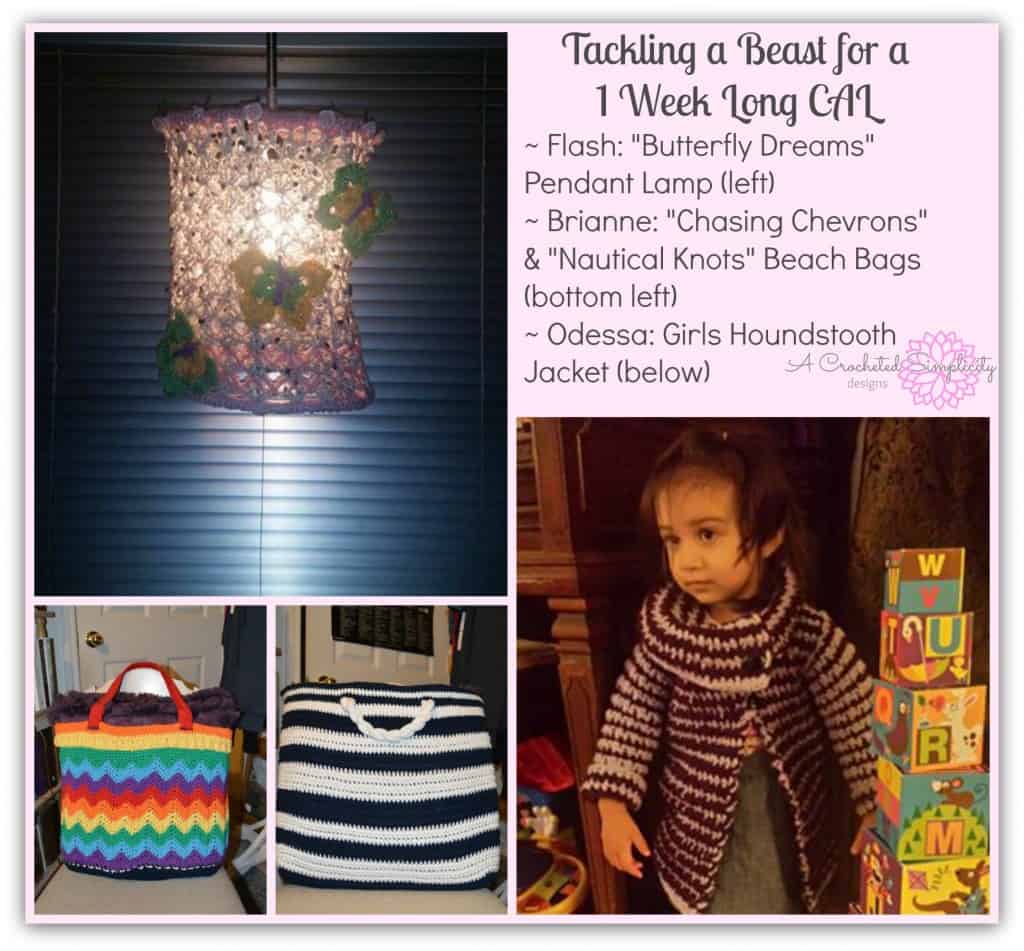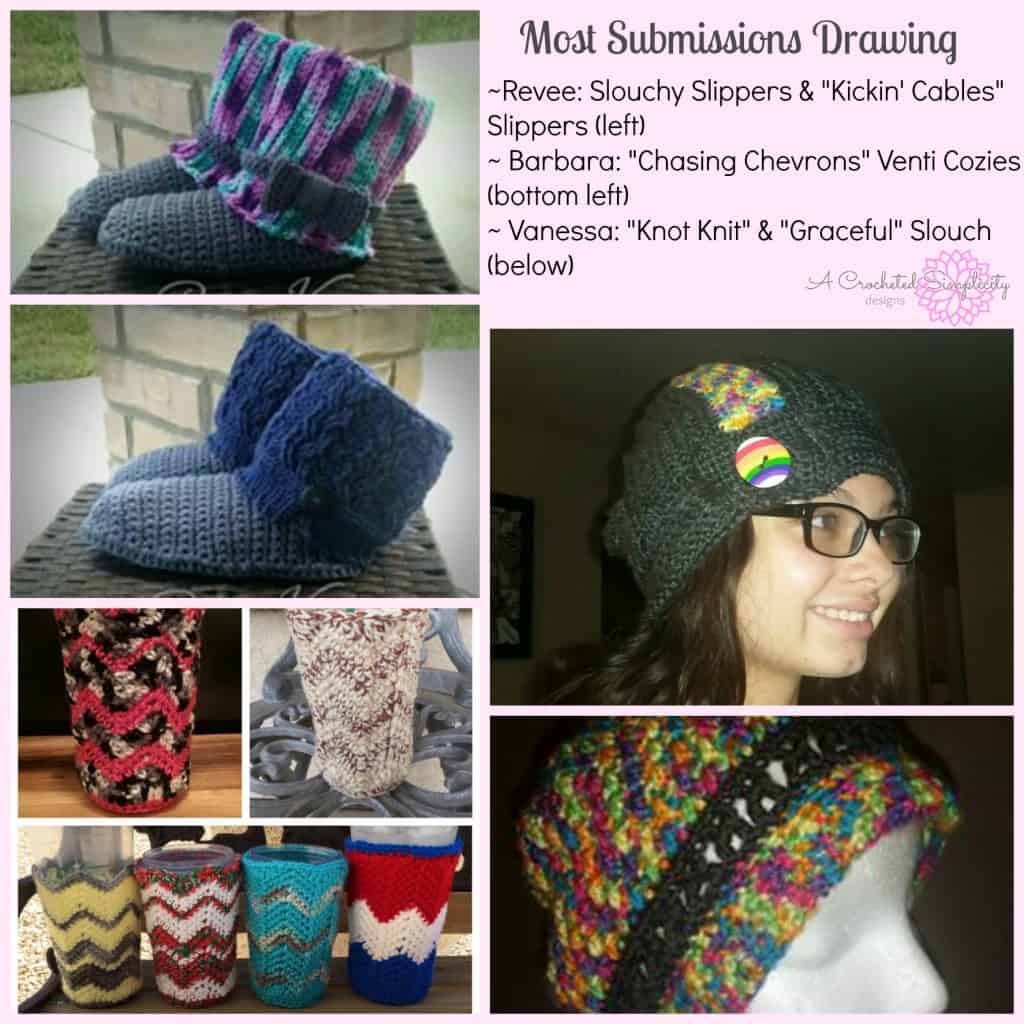 ---
And NOW, the moment has FINALLY COME!!! The
GRAND PRIZE PACK WINNER

from the 3 year "Designer-versary" Celebration is:

Steff Walker!!!
Congratulations Steff!!! Please send me a message on Facebook to claim your prize!!! 😀
---
Once again, I'd like to thank you ALL for your support over the past 3 years...your comments, suggestions, shares of my work and more. I appreciate it more than I could ever express!!!
I wish you all a great day!